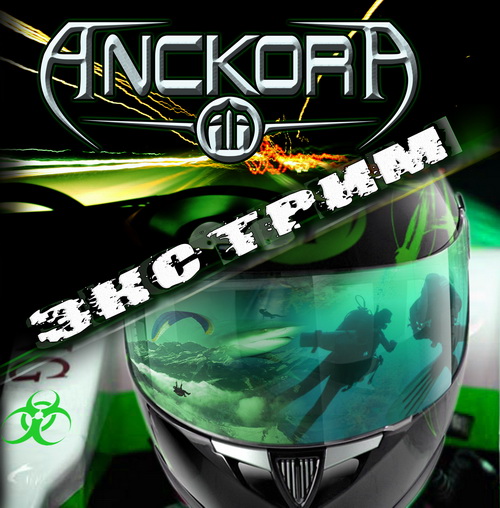 Anckora – Экстрим (Extreme)
27th September 2014
Video ID not provided: Please check your shortcode.
I like to think that musically I'm pretty opened minded, so when I was asked if i'd like to review a Russian language EP by an industrial / alternative band I jumped at the chance.
Anckora have been together since 2006 and during that time have released 2 full length albums, as well as a number of EPs and singles.  Экстрим (Extreme) is their latest release – a 7 track collection of dance tinged industrial music.
Musically, it's an interesting mix of metal, industrial, and dance music.  It's great to hear a band doing something a little different and the songs are pretty catchy – I found a few of the tracks playing again and again in my head several hours after I'd first listened to it, which is always a good sign.
The vocalist raps more than she sings, and it works really well – perfectly complimenting the heavy chugging guitars and the atmospheric keyboards.  I don't speak Russian, and therefore have no idea what the songs are about – but that's actually not an issue and it adds something "exotic" to the listening experience.
Anckora have produced an impressive EP here and if you like industrial music, and don't mind non-English vocals, then this is definitely worth checking out.
Score: 7 out of 10
ALBUM INFO
Tracklist
1. Полночь
2. В темноте
3. Выше
4. Тишина
5. Bluehole (Dahab, Egypt)
6. Отрыв
7. Тени
Record Label
Irond
Release Date
11th June 2014
Links
http://www.anckora.ru
https://www.facebook.com/anckora?fref=ts