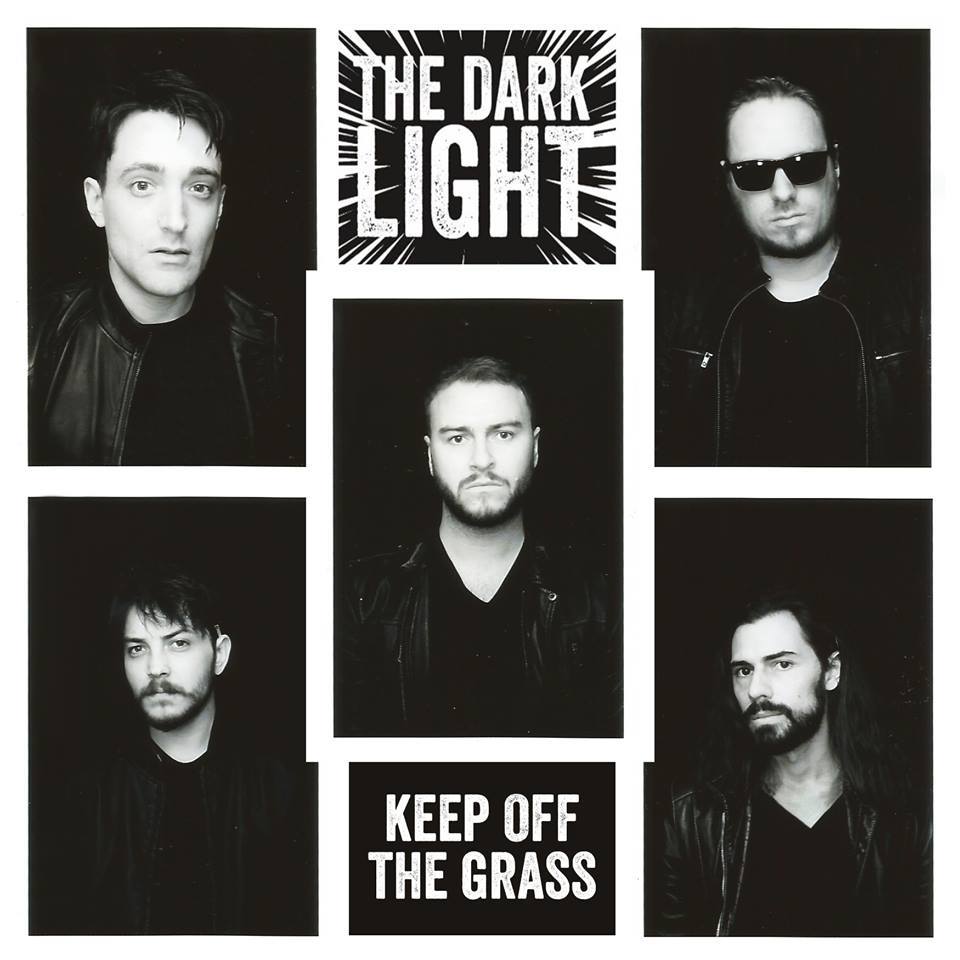 THE DARK LIGHT – Debut Album KEEP OFF THE GRASS Released April 6th
27th February 2018
THE DARK LIGHT
***EXCEPTIONAL NEW COSMOPOLITAN ROCK 'N' ROLL BAND'S EXQUISITE DEBUT ALBUM 'KEEP OFF THE GRASS' RELEASED APRIL 6TH ON UNKNOWN PLEASURES RECORDS***
'Keep Off The Grass', The Dark Light's debut album, set for release on April 6th on the Unknown Pleasures label, distributed by Cargo Records, is a deeply melodious, intoxicatingly moreish collection of consummate, timeless, rock 'n' roll infused music concoctions.
The Dark Light meld the best elements of The Stooges, Rolling Stones and The Beatles, then mix in a myriad of mesmerising melodies along with singer Gerard Edwards' distinctive, raucous vocals to create their singular sound. 'Keep Off The Grass' contains ten flawlessly composed, dirty guitar driven songs, all boasting big choruses and immediately hummable, harmonious tunes which won't get out of your brain once they've inevitably worked their way inside.
The Dark Light were formed in London by single minded Italian guitarist Marco Simoncelli, who fell in love with rock when he discovered Nirvana and subsequently Led Zeppelin as a boy while growing up in Rome. After playing a in a series of local bands, he formed his own outfit Rewild, who won support slots with Iggy and The Stooges in Rome and Milan after the Stooge's Sax player Steve MacKay was sent a link to their songs. But nothing much else ensued, so he moved to London in 2013, determined to form a new band to make outstanding music in the greatest rock 'n' roll city in the world.
Finally, after a year and a half of trial rehearsals with potential vocalists, he clicked with scouse singer / songwriter Gerard Edwards three years ago. Gerard, who was born in Liverpool, had emigrated to New Zealand aged 8 and then returned to Liverpool in his early 20's. A big Beatles fan, Gerard had spent three years playing in cover bands locally, plus acoustically on his own, with covers all stripped back to basics, before deciding to relocate to London.
Marco and Gerard soon began writing songs together, (often while watching football, another joint passion), and with an earlier band line-up, even recorded some tracks with Grammy award winning producer Liam Watson (White Stripes, Supergrass, Tame Impala) in Toe Rag Studios in Hackney. Unimpressed with the results, Gerard and Marco stood the former members down, learnt from the experience and began looking for musicians once more. 
In March 2016 Marco saw German drummer Henning Brand carrying a snare-drum bag in a street in Shoreditch, stopped him and invited him to join the band after their very first rehearsal. Several months later East London born bassist Sonny Moylan – who answered an online advert – similarly slotted in. Italian guitarist Roberto Cicorella, who, despite Brexit, moved to London from Milan six months ago, joined the band in July, just three weeks before recording sessions for 'Keep Off The Grass' began in August 2017. As the Dark Light's line up includes a German drummer, two Italian guitarists, a London bassist and a scouse singer, the band are understandably not fans of Brexit.
'Keep Off The Grass', which was produced by Shuta Shinoda and Marco Simoncelli in Hackney Road Studios and then mastered by John Webber (Bowie etc) at Air Studios, is all set to beam The Dark Light into rock's heady stratosphere.