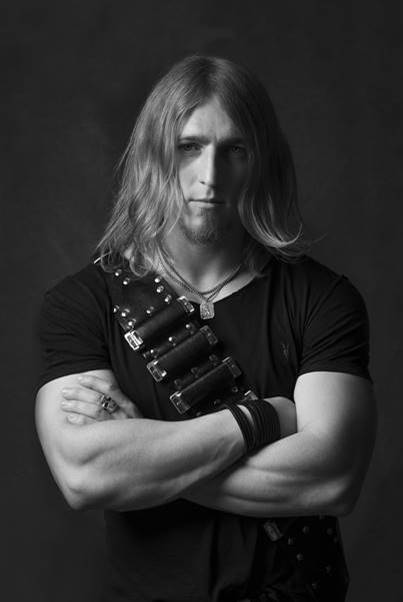 Will Wilde – Bring It On Home
12th February 2018
Bring It On Home is the latest outing by harmonica maestro Will Wilde. Featuring the bass talents of Victoria Smith (The Ramonas) Danny Giles on guitar, Man Taylor on Drums and occasional keys by Greg Coulson (The Selector).
Parisienne Walkways was the 1st track released and it's also the closer of the album. Originally recorded by Phil Lynott (Thin Lizzy) and blues legend Gary Moore (Skid Row, Thin Lizzy, and Colosseum II), Wilde takes on Moores guitar solo on the ol' harmonica. Not only is it brave, but it sounds amazing.
The rest of the 51 minute album doesn't disappoint either. Yes this album is a whole bunch of cover versions, but don't let that put you off. It's actually an incredible collection and every track has a whole new lease of life thanks to Will and his harmonica.
The whole album is a masterstroke of genius. Hearing Blackmore's guitar parts on Lazy performed on Blues harp is quite simply breathtaking. As for Wills version of Black Sabbaths The Wizard
John Mayall's I'm Your Witch Doctor along with Jethro Tull's Locomotive Breath (both of which are fairly heavy tracks in their own right) take on a life of their own. They have more swagger than a Teddy Boy with an attitude problem.
Orgasmic versions of Love That Burns (Fleetwood Mac) and Yer Blues (The Beatles) will make the hairs on the back of your neck stand on end whilst sending shivers down your spine. 
The only downside to this album is Wills voice. It doesn't quite have the strength or conviction to carry the vocal lines (Especially on My Brother Jake and Bring It On Home) although he does make up for it with his sheer prowess on the blues harp. The power, strength and at times rawness of his playing is outstanding and the production on this album really does let that shine through thanks to Danny Giles.
Overall the album is a worthy purchase.
Score 7/10
Track List
1. Bad Penny (Rory Gallagher)
2. Lazy (Deep Purple)
3. I'm Your Witchdoctor (John Mayall)
4. Locomotive Breath (Jethro Tull)
5. Love That Burns (Fleetwood Mac)
6. Politician (Cream)
7. The Wizard (Black Sabbath)
8. Yer Blues (The Beatles)
9. My Brother Jake (Free)
10. Bring it on Home (Sonny Boy Williamson/Led Zeppelin)
11. Parisienne Walkways (Gary Moore/Phil Lynott)
Release Date
9th March
Label
Will Wilde
For all things Will Wilde click HERE and to purchase the album, click HERE