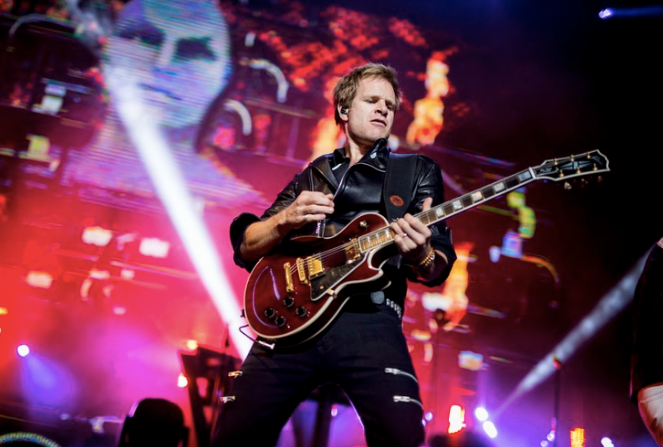 A brand new album from renowned guitarist Dom Brown 'In My Bones'
18th March 2021
'In My Bones' is the first album in eight years from one of the UK's most sought after and celebrated guitarists, Dom Brown. Having previously released critically acclaimed albums 'Touch The Flames' (2003), 'Between The Lines' (2007) and 'Blue to Brown' (2013), 'In My Bones' will be released on June 11.
'In My Bones' has been in the making for the past couple of years with Brown working on a number of song ideas, but 2020/21 has afforded him the time away from touring the world with Duran Duran to concentrate on finishing these ideas off and to record, produce and mix the album in his own studio – Rockwood Studios.
Uplifting and reflective yet eclectic, there are underlying themes of hope, belief, strength and positivity running throughout. 'In My Bones' pulls from Brown's vast and diverse influences and abilities as a guitar player, vocalist and musician. Having played many of the instruments on the album himself (with the additional help of some of the best musicians in the industry including Darrin Mooney – Primal Scream, Andy Treacey – Faithless, Ian Thomas – Mark Knopfler & Eric Clapton, Anna Ross – Duran Duran and Jessie Wagner – Lenny Kravitz), his pop sensibilities as a songwriter and musician are as abundantly clear as is his influence in blues and rock.
From the 80's inspired opening bars of the synth of the opening track 'Mercury Ascending' through to the Crosby, Stills, Nash & Young tinged vocal harmonies and laidback guitar of the album's final track 'Let It Wash Away', it all ties together effortlessly taking the listener on a musical journey through blues inspired dobro and slide guitar ('Ripples In The Water'), uptempo pop/rock on 'In My Bones' and 'Shadows' and the introspective and downbeat 'Where You Gonna Run To'.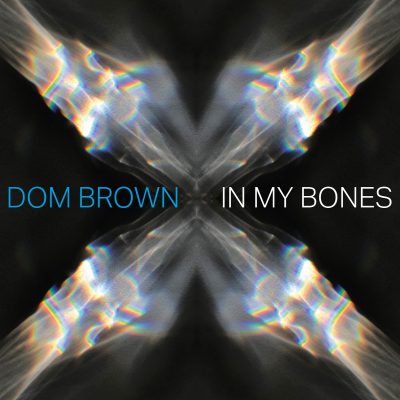 Dom Brown first toured with Duran Duran in 2004, standing in for lead guitarist Andy Taylor. In 2006 he was made full-time lead guitarist. Over the past sixteen years, Dom has performed on four world tours and recorded three albums with Duran Duran, co-writing over 20 songs on their last two albums – All You Need Is Now (2011) and Paper Gods (2015).
Dom has co-written six released songs with Mark Ronson and shares other writing credits with Anamatronic (Scissor Sisters), Mr Hudson, Kelis, Jahméne Douglas (X Factor 2012 runner-up), Sandi Thom, Tom Grennan (BBC Introducing 2017 nominee), James Walsh (Starsailor) and Nick Hodgson (Kaiser Chiefs). In 2003, he composed and produced the music for an hour-long episode of BBC1 drama, The Canterbury Tales.
In 2012 Dom set up Church Row Studios in Wandsworth and was involved in recording, producing and engineering both established and up-and-coming artists. In 2016, he relocated and founded Rockwood Studios near Tooting Bec Common that have welcomed the likes of Duran Duran, Mark Ronson, Mark Owen (Take That), Ian Hunter, Anna Calvi, Sandi Thom, Glen Matlock (Sex Pistols), Jahméne Douglas, Chris Spedding, Slim Jim Phantom (Stray Cats), The Rebelles (featuring Tracie Hunter), Ryan Ashley, members of Bloc Party and Tom Grennan.
Over the years, Dom has collaborated with many top producers such as Mark Ronson, Danja, Jimmy Douglass, Timbaland and Justin Timberlake. As a session musician, he has performed live or recorded with artists including Justin Timberlake, Liam Gallagher, Paolo Nutini, The Sugababes, Emma Bunton and The Appletons, among others.