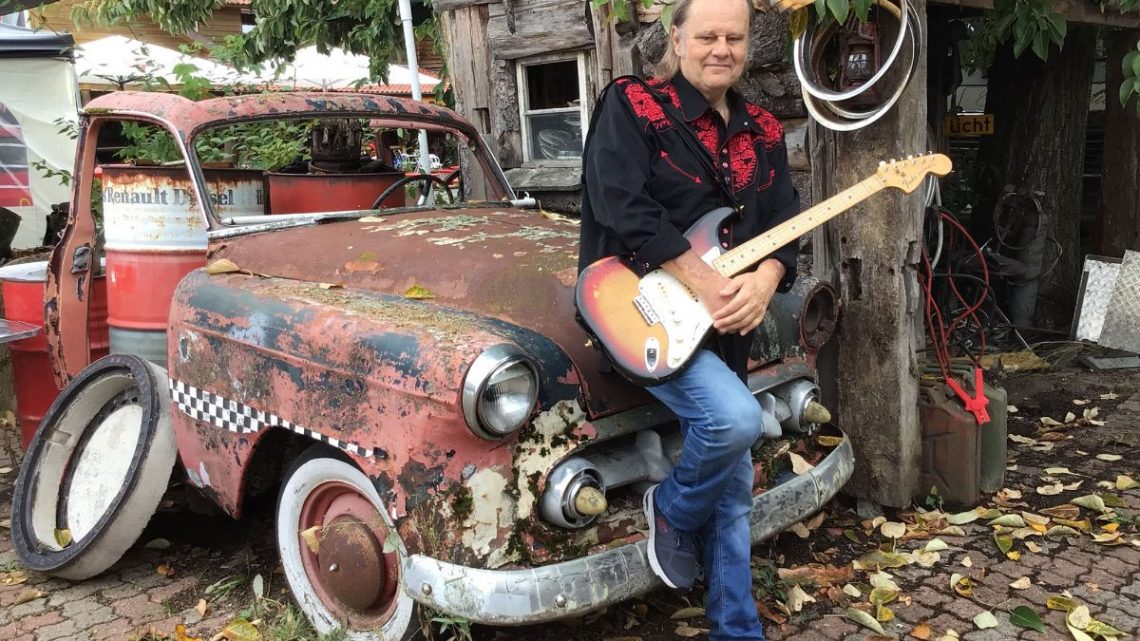 A Little Chat with Walter Trout
25th July 2022
Thursday, 21st July 2022, I had the absolute pleasure to have a little chat with the great Walter Trout as he was driving through Germany on his way to a gig. 
I had loads of questions but we ended up having more of a chat than an interview and to be fair, I did 'fanboy' a bit. I couldn't help myself telling him about the gig he played in Cardiff in 2008 which is still in my top 5 gigs of all-time. Sorry, but I couldn't help myself.
Check out my review of his new album here.
The Interview
Walter, please tell me about your latest album 'Ride'.
"This is my 30th album, I wrote it on my own in about 10 days and I suppose that it is me reflecting on my past life. For example, the song Fertile Soil is about my first band of the same name, I was in it with two of my best friends who are now both dead. This song reflects on my memory of playing with these two mates and like the album, it has an emotional resonance with me. As I said, this is my 30th album and 99% of the 300+ songs I've written are auto-biographical in one way or another. I have to feel it or else I can't sing it."
"Every time I set out to write an album, I don't know if I have anything left to say, but I find that I can get into a zone and it then comes easily. Sometimes I do need a nudge from my manager, who is also my wife."
Do you listen to today's musicians at all?
"I tend to still listen to the music that first inspired me when I was young, but I do like people like Yola, Jello Biafra and the Dead Kennedy's oh and Radiohead."
So who are you musical hero's? Who was it that inspired you?
"Bob Dylan. His first two albums. It showed me that music can be very simple, three chords and easy to learn but still be powerful. I remain his biggest fan. Obviously the Beatles, Mike Bloomfield, Clapton etc."
If you had a time machine and could go back in time, would you want to see any of them live?
"I'd love to go back to the cavern club and see the Beatles, or head to a juke joint and watch Robert Johnson. However, I think I'd probably go somewhere like Dealey Plaza on 22nd November 1963 and see just what was going on, head to the grassy knoll and find out who really killed JFK."
What about the future, do you have any venues or locations that you would love to play?
"No, not really. I've played many beautiful venues before, I've played the Royal Albert Hall, I've played Carnegie Hall, twice, so I'm very satisfied with where I've played. You know, I just like playing to people, you can play a small bar and have the best gig of your life, I feed off the energy and the involvement of the audience. I look out into the first few rows and I see how I'm affecting them and for me, that is far more important, I like to establish eye contact with as many people as I can."
And with your storied life and career, do you have anything left that you want to achieve?
"I'm 71, on my second liver, so I just want to keep going, to keep making records and playing gigs. I am aware of my mortality and I'm not afraid of it."
My absolute thanks to Walter and his label for allowing me to take up some of his valuable time.

Walter's latest album 'Ride' is out on 18th August on Provogue/Mascot Label Group and Walter is touring throughout mainland Europe and North America throughout the rest of 2022.
For all things Walter, click HERE and to purchase the album click HERE