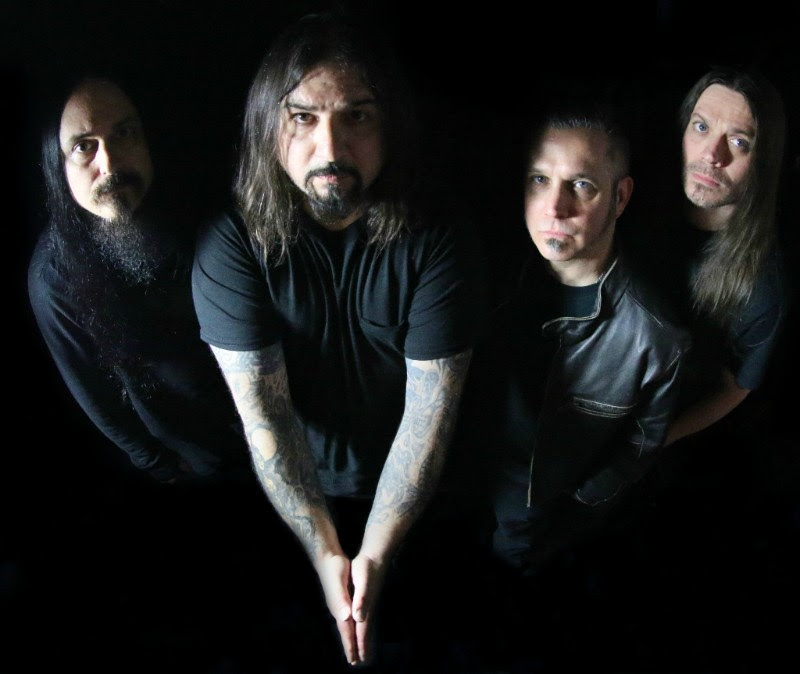 A PALE HORSE NAMED DEATH (ft. members of TYPE O NEGATIVE) announce UK/European tour
22nd June 2018
A PALE HORSE NAMED DEATH have announced that they will return to the UK and Europe for a headline tour in March 2019, joined by special guests Transport League. The band recently re-signed with SPV, with new music expected to be released in Autumn 2018 via the Long Branch Records imprint.
See A PALE HORSE NAMED DEATH live at one of the following dates: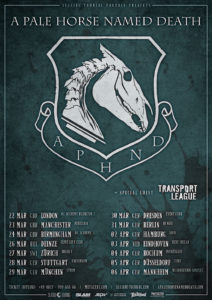 22.03.2019 UK, London – 02 Academy Islington 2
23.03.2019 UK, Manchester – Rebellion
24.03.2019 UK, Birmingham – 02 Academy 3
26.03.2019 BE, Deinze – Elpee Live Club
27.03.2019 CH, Zürich – Bogen F
28.03.2019 DE, Stuttgart – Universum
29.03.2019 DE, München – Strom
30.03.2019 DE, Dresden – Eventwerk
31.03.2019 DE, Berlin – Bi Nuu
02.04.2019 DE, Hamburg – Logo
03.04.2019 NL, Eindhoven – Blue Collar
04.04.2019 DE, Bochum – Rockpalast
05.04.2019 DE, Düsseldorf – Tube
06.04.2019 DE, Mannheim – MS Connexion Complex
The band, led by founding Type O Negative and Life of Agony member Sal Abruscato, released their debut And Hell Will Follow Me in 2011 and firmly implanted their roots in the metal scene with the sophomore album Lay My Soul to Waste in 2013. Both albums were nominated by Revolver Magazine in their Top 20 Albums of the Year in each year of release.
On the surface, A PALE HORSE NAMED DEATH are impressive. But you'll want to dig deeper and immerse yourself in the sonic and lyrical layers, because they aren't afraid to plumb the depths of darkness that humanity is capable of. It's murky stuff, but someone has to do it.
Frontman Sal Abruscato was born in Brooklyn, NY, and started playing drums at age 10. The co-founder of Type O Negative with Peter Steele, he performed on Slow, Deep & Hard, Origin Of The Feces, Bloody Kisses and various best of and soundtracks. Sal was also the drummer for Life of Agony, with additional projects including Supermassiv & My Mortality. Now the singer, songwriter and guitarist for A PALE HORSE NAMED DEATH, expect new music toward the end of 2018.
A PALE HORSE NAMED DEATH are:
Sal Abruscato – Guitar, Vocals
Joe Taylor – Guitar
Eddie Heedles – Guitar
Eric Morgan – Bass
Johnny Kelly – Drums