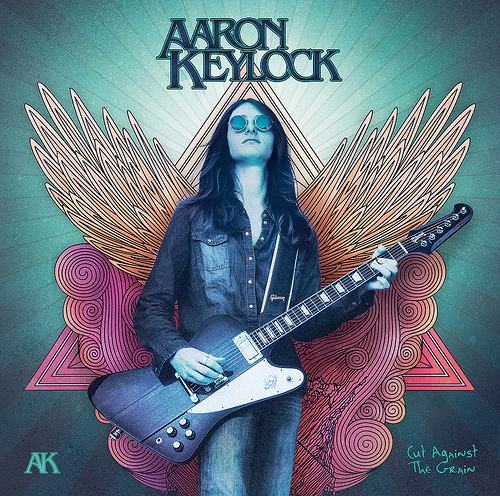 Aaron Keylock – Cut Against The Grain
5th January 2017
With the sad demise of Gary Moore there's room for a new guitar master & it looks like Aaron Keylock is the guy to fill it.
At just 19, Aaron releases his debut album through Provogue 20th January 2017 & this kid is amazing. It's actually really hard to believe that this is the work of a teenager. It's an incredible album.
Whilst most teenagers are going out, getting drunk & catching all manner of STDs, Aaron sounds like he's been locked in his bedroom, soaking up Walter Trout, Buddy Guy, BB King along with Stevie Ray Vaughan & Mark Knopfler (Dire Straits) like a sponge. Keylock plays with the passion & experience of a gentleman way beyond his years. He's certainly one with his instrument.

The record is full of tracks that will slip into your subconscious like a heavily lubed penguin. Especially the title track.

There's plenty of subtle nods to different genres, including a bit of prog in the guise of the track Down which has 3 different time signatures.
Medicine Man is the highlight track for myself. Kicks like a mule & the harmonica just tops off the highly emotive guitar solo. It's a monster of a track.

This album should be the catalyst for him to have a long career.
A worthy purchase to start the year off.
Reader album rating: [ratings]
Tracklisting:
1. All The Right Moves
2. Down
3. Medicine Man
4. Falling Again
5. Just One Question
6. Against The Grain
7. That's Not Me
8. Try
9. Spin The Bottle
10. Sun's Gonna Shine
11. No Matter What The Cost
Release Date:
20th January 2017
Label
Provogue/Mascot
Check out Aaron Keylock HERE & The album is available to purchase HERE