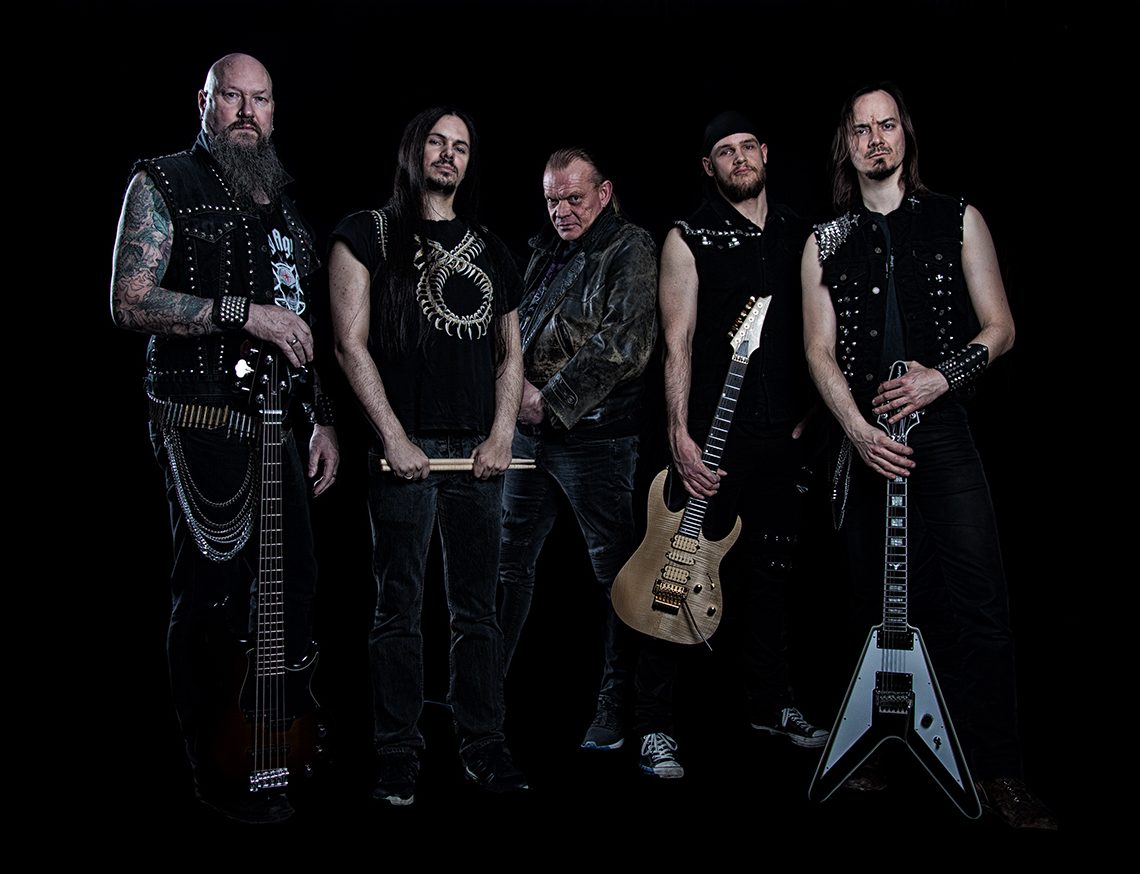 AATR PREMIER – IRON ANGEL "Seeds Of Time" official video
29th May 2020
0
By
John Deaux
Exactly two years after their last album "Hellbound", German speed/power metal gods IRON ANGEL are back with a new single! "Sands Of Time" is the title of the song, which foreshows great things for the upcoming Iron Angel album, "Emerald Eyes".
"This song is a great example of us marrying the past with the present", drummer Maximilian Behr comments. "It doesn´t resemble anything we have done before and yet it is very much rooted in our core sound, which is one of the reasons we choose this song as the first single over some of the thrashier speedsters. The lyrics are based loosely on the dream the Egyptian pharaoh Thutmosis IV had, while sleeping in the sphinx´s shadow, but interpreted in a whole different way by someone from this day and age making the same experience, but getting caught within the paradox of death being the true immortality and walking the line between reality and perception. A fitting song for times like these".
Like the rest of the album, which will be released in October, "Sands Of Time" was recorded at DaDaSound Studios near Hamburg, Germany in the last quarter of 2019 and was produced by Jan Kirchner. This will be the first Iron Angel album to feature new guitar player Nino Helfrich, who replaced Mitsch Meyer in the summer of 2019. The rest of the line-up remained consistent.
Line-up:
Dirk Schröder: vocals
Didy Mackel: bass
Maximilian Behr: drums
Robert Altenbach: guitars
Nino Helfrich: guitar
Web:
www.reverbnation.com/IronAngel
Music & Lyrics written by Maximilian Behr
The video was shot on 8th February 2020 in Heiligenhafen, Germany and on 22th February in Lübeck, Germany
Filming, directing and editing by Stefan Zabel
Concept and directing assistance by Violetta Topcev
Special thanks to Alla, Daniel Parchmann and the Sfx Assistants Polemon, Felix Riedel and Sören Harting
How useful was this post?
Click on a thumb to rate it!
Average rating 0 / 5. Vote count: 0
No votes so far! Be the first to rate this post.
Related
About the author
Some say Yank My Doodle, It's A Dandy! is a biographical movie based on John. Some have even said that his favorite artist is Chesney Hawke! All we really know is he sleeps inside out and his hair tastes like candy floss.