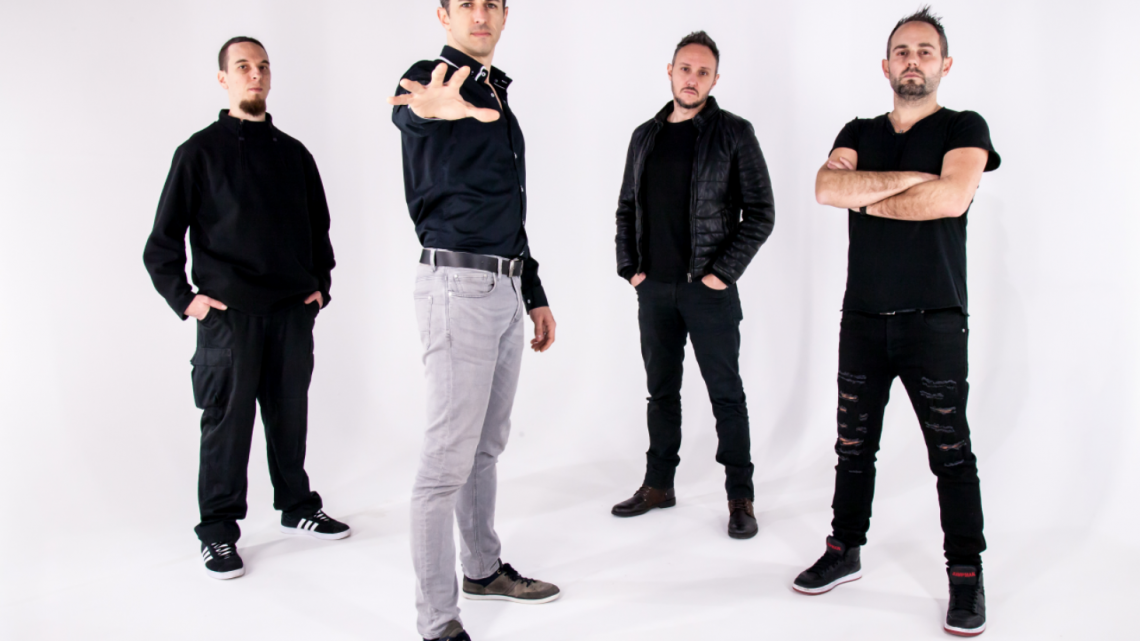 AATR Premier – SPHERIC UNIVERSE EXPERIENCE – "Where We Belong" (official video)
15th April 2022
0
By
John Deaux
"Where We Belong" is the new and second digital single (and also the first official video) taken from French progressive metallers SPHERIC UNIVERSE EXPERIENCE new record "Back Home". It develops a bit more the conceptual story around the album, as well as delivers a solid and incredibly emotive piece of progressive metal.
"We are more than excited to release "Where We Belong" as the second single of our new album, especially with the official video that brings it to life beautifully", keyboardist Fred Colomb states. "Just like the album title "Back Home", "Where We Belong" has a symbolic double meaning — the human characters of the concept story realise at that moment of the album where they truly belong – mother Earth – and we as a band are back to our very roots of melodic progressive metal, with heavy riffing, catchy chorus and a classical piano section leading to an epic ending. This is where we wholly belong".
Soaring riffs, stunning solid, pounding rhythms and vocals that just nails, supreme. This is the approach taken by French progressive metal stalwarts Spheric Universe Experience, as they get to their fifth studio album, titled "Back Home". With a superb production from the talented producer Damien Rainaud, the Symphony X, Dream Theater and Queen-inspired music from the Code d'Azur quartet is a statement, carved in stone!
"Back home" does not only mean back home to Earth for the space-travellers in the story of the concept, but it also means back home for the band, as they have returned to their original roots: to compose and create true, progressive masterpieces, for every album they make. In space, no one hears you scream, but S.U.E. are definitely set to make themselves heard here on Earth with "Back Home".
The early beginning of S.U.E. dates back to 1999, when guitarist Vince Benaim decided to create a progressive metal band. After a couple of years of composing own material, the band recorded their first official album demo in April 2003, entitled "The Burning Box". The debut album, Mental Torments, mixed by Tommy Hansen (Jailhouse Studios, Denmark – a.o. Helloween, TNT, Pretty Maids), was released by Replica Records in Europe and Nightmare Records in the US. The band then spent 2005 writing new material plus playing various live shows, opening for acts such as Scorpions and Uli Jon Roth in France.
S.U.E. finalized recorded their second effort, "Anima", with Charles Massabo during the summer of 2006 in Coxinhell Studio Studio and Kallaghan Studio in France, with the record being mastered at Jailhouse Studios in Denmark by Tommy Hansen. Replica Records released it again in France, but in the US and in the rest of the world the label was Sensory Records. 2007 also saw the band open the ProgPower Scandinavia festival in Copenhagen, Denmark. The response from this show was so great that the ProgPower USA festival decided to book the band for their edition, and in October 2008 the band hit the stage in Atlanta, Georgia.
With some successful gigs under their belt, including shows with UK proggers, Threshold, the band found time to write and record their third album, "Unreal", which was released worldwide in May 2009 by Sensory Records. "Unreal" saw the band adding another notch to their already spectacular brand of technical and melodic metal, possessing a top-notch progressiveness.
In 2012 the album "The New Eve" was released, where S.U.E. altered the musical side of the band, wanting to dig deeper into a more modern sound with down-tuned guitars and a more aggressive approach to their prog-melodic style. An album that encompassed everything this style had to offer, yet at the same time, via the mix of the two, bringing a fresh new breath of originality to the genre. In 2017 the band released the live EP "Live In London 2016" via Nightmare Records, mastered by Jacob Hansen.
Having toured extensively over the last few years; from France to Denmark, from Holland to Poland and from Italy to the USA, S.U.E. has explored the boundaries of the musical life within the genre, and have now spent the last five years composing what is to be the absolute pinnacle of their career so far, namely the space-concept album "Back Home".
"Back Home" will be released on digital and CD formats by UPRISING! Records on May 20th, 2022.
Line-up:
Franck Garcia: vocals
Vince Benaim: guitar
John Drai: bass
Fred Colombo: keyboards
Romain Goulon: drums
Digital single:
https://orcd.co/sue-where
Webshop:
https://bit.ly/sue-back
Web:
Facebook
Instagram
Spotify
How useful was this post?
Click on a thumb to rate it!
Average rating 0 / 5. Vote count: 0
No votes so far! Be the first to rate this post.
Related