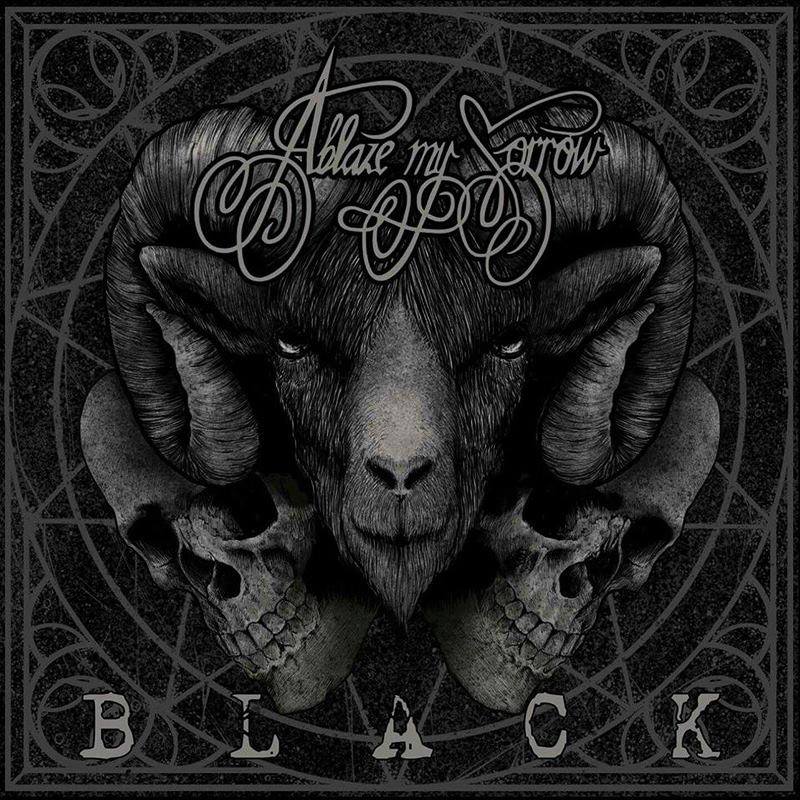 Ablaze My Sorrow – Black CD Review
5th August 2016
0
By
Fraser
Words can't explain the excitement I get when an album from Apostasy Records crosses my desk. They are probably my favourite underground label: the quality of music Apostasy releases is always stupidly high. The newest album from Apostasy is Black, the first album from Swedish melodeath quintet Ablaze My Sorrow in fourteen years. Ablaze My Sorrow have a similar style to fellow Swedes At The Gates, This Ending, and Gates of Ishtar. With riffs that dance between a blackened influence and melancholic melodies, anguished vocals and punishing drum work, Ablaze My Sorrow have their boots planted firmly in the Gothenburg style. But after such a long break, are they still able to deliver top class melodeath? And should we care?
The answer to that is a resounding yes. With Black, Ablaze My Sorrow prove that despite their years of inactivity, they are still one of the old-school's finest. Throughout Black, the vocals are raw and pained, but are still incredibly clear. The guitar work, though blackened in parts, is incredibly hook-filled and the melodies are incredibly memorable.
The more melodic side of Black can be seen in When All Is….  The chorus is absolutely huge, and the melodies have a bit of an Iron Maiden feel to them, though it is still heavy enough to get heads banging. Ablaze My Sorrow show their faster, more visceral side with Send The Ninth Plague, however. The track feels more blackened than much of the album, and perfectly mixes the massive melodies and savagery. We see Black take a bit of an anthemic turn with Razorblade Revolution, though it still has the blasting ferocity we have come to expect from the album thus far.
Black is, on the whole, a brilliant return from Ablaze My Sorrow. It has everything one would hope for from a Swedish melodic death metal album. It is grinding, yet melancholic. Anguished, yet fun. The Iron Maiden-esque leads give elevate the raw, harsh sound to a new level, and contrasts the blackened feel of the riff work excellently. It is not the strongest melodeath album to come from Sweden this year, however after such a long break it proves Ablaze My Sorrow are still worthy of your attention. Where they go from here is anyone's guess, but I, for one, am excited to see how the progress.
Score: 8.5 out of 10

Black Information
Track List:
1. Black
2. One Last Sting
3. Tvåenighet
4. When All Is…
5. Send The Ninth Plague
6. To Reclaim What Is Ours
7. Insomnia
8. Blood Heritage
9. Razorblade Revolution
10. The Storm
11. My Blessing
Record Label:
Apostasy Records
Release Date:
26th August 2016
For fans of…
At The Gates, Gates of Ishtar, Dark Tranquility
Check out Ablaze My Sorrow on Facebook, and pre-order Black here!
How useful was this post?
Click on a thumb to rate it!
Average rating 0 / 5. Vote count: 0
No votes so far! Be the first to rate this post.
Related
About the author
This bearded wildman from North of the wall survives the harsh ever-present winter of Scotland on a healthy diet of thrash, death metal and beer.