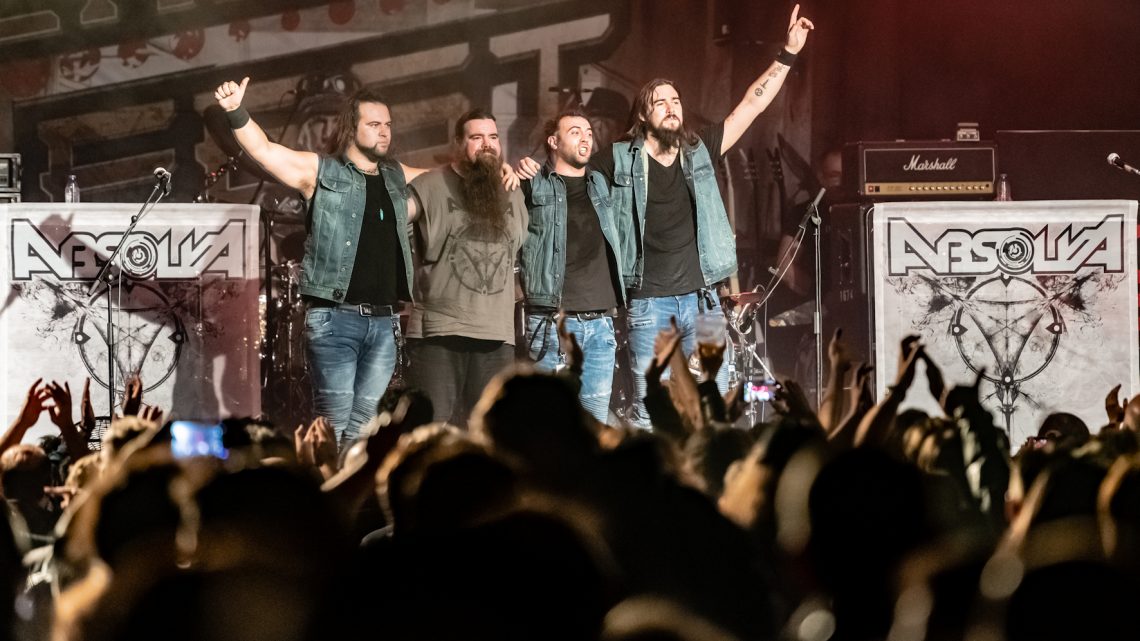 ABSOLVA ANNOUNCE THE RELEASE OF A NEW LIVE ALBUM 'LIVE IN EUROPE'
14th October 2020
0
By
John Deaux
Manchester-based melodic metal band Absolva announce the forthcoming release of a new live album 'Live in Europe' on 4th December. This follows on from their studio albums 'Flames of Justice' (2012), 'Anthems to the Dead' (2014), 'Never a Good Day to Die' (2015), 'Defiance' (2017), 'Side by Side' (2020) and earlier live album 'Beyond Live' (2013).
The ten tracks were recorded at four separate concerts – two Belgium shows, one in France and one in Sweden. Produced by frontman Christopher Appleton at Rocksector HQ in Manchester during summer 2020, and mastered by Ade Emsley (Iron Maiden, Blaze Bayley, Air Race, Voodoo Six, Tank), the album features a selection of fan favourites from the band's inspired setlists. Once again, the now regular collaborator on Absolva artwork is Akirant Illustration (Iron Maiden, Blaze Bayley, Star Wars) who has compiled images matching the passion and excitement generated by one of the most dedicated rock and metal bands on the circuit.
Absolva is fronted by Christopher Appleton (lead vocals / lead guitar) and his brother Luke Appleton (rhythm guitar / backing vocals) who is also notable as long-standing bassist with US metallers Iced Earth. The rhythm section is Martin Mcnee and Karl Schramm on drums and bass respectively. All four members are long-experienced in the live arena and that reflects in these powerful and scintillating performances.
Christopher Appleton explains – "My favourite band growing up was AC/DC, and the legendary 'If You Want Blood (you've got it)' was an album that stuck with me. That was made up of different shows, not just one concert, and became the model for the making of our new live album."
In 2020 Absolva, normally busy on the touring circuit, have needed to postpone some shows due to the coronavirus pandemic, but before that played their South American debut in January with eight shows in Brazil, followed in March by a headline appearance at Spirit and Friends Festival (France), and a heroic performance at Burrfest, The Dome, London (in memory of former Iron Maiden drummer Clive Burr). That was typical of the reaction Absolva generates as noted by Powerplay magazine in their 10/10 review of Absolva's Manchester Academy show of December 2019 – "There was a palpable feeling of celebration, lots of very happy people and it felt a special place to be."
'Live in Europe' is to be released on CD, vinyl and digital, and a variety of pre-order options are available now. For more information please visit the band's official website www.absolva.com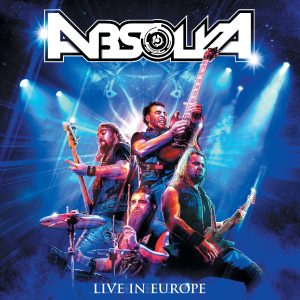 Track listing….
1.     Life on the Edge
2.     Rise Again
3.     Never a Good Day to Die
4.     Never Back Down
5.     Live for the Fight
6.     Defiance
7.     No Tomorrow
8.     Harsh Reality
9.     Victimiser
10.   Code Red
Tracks 1,2,3,6,7 & 10 recorded at British Steel Festival, Fismes, France, 5th October 2019.
Track 4 recorded at De Verlichte Geest, Roeselare, Belgium, 15th November 2015.
Track 5 recorded at Wizzfest, Lotenhulle, Belgium, 19th March 2016.
Tracks 8 & 9 recorded at Huskvarna Rock & Art, Sweden, 1st October 2016.
How useful was this post?
Click on a thumb to rate it!
Average rating 5 / 5. Vote count: 1
No votes so far! Be the first to rate this post.
Related
About the author
Some say Yank My Doodle, It's A Dandy! is a biographical movie based on John. Some have even said that his favorite artist is Chesney Hawke! All we really know is he sleeps inside out and his hair tastes like candy floss.