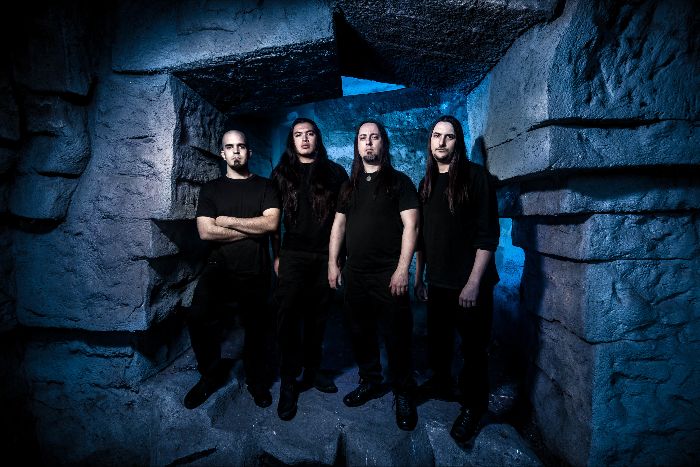 ABYSMAL DAWN Reveals 'Phylogenesis' Guitar Tab Book
5th May 2022
For all the people out there who love to shred like crazy, but can't yet figure out all the exact notes, worry no more because from now on you are in good hands!
Los Angeles death metal titans ABYSMAL DAWN have revealed an official guitar tablature book for their 2020 full-length, 'Phylogenesis,' which features guitar tab and notation for all eight songs from the record! Each song was transcribed note for note from the original recording by ABYSMAL DAWN mastermind Charles Elliott, Ernie Ball's Match the Master award winner Evan Bradley, and Heathen/Prototype guitarist Kragen Lum. Learn how to play the songs exactly as the band plays them with these 100% accurate transcriptions! Presented in two guitar format so you can learn to play every song in the book with all of the riffs, harmonies and solos just as they were recorded.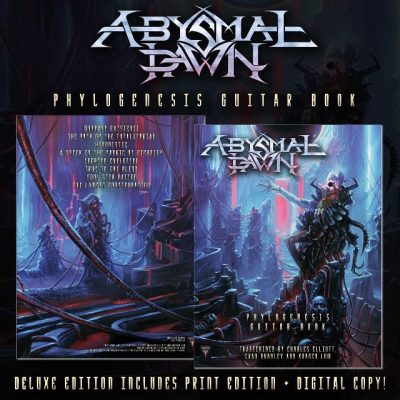 Songs Included (186 pages):
Mundane Existence
The Path of the Totalitarian
Hedonistic
A Speck in the Fabric of Eternity
Coerced Evolution
True to the Blind
Soul-Sick Nation
The Lament Configuration
The book is available now as a Print Edition + Digital Copy, standard Print Edition, or eBook Edition! Order it HERE.
The band is supporting the release of their brand new EP, 'Nightmare Frontier,' which is out now!
'Nightmare Frontier' is available to order at the Season of Mist E-Shop, Abysmal Dawn Bandcamp, and Abysmal Dawn Store. The single and EP can be streamed via your favorite streaming services HERE.
'Nightmare Frontier' follows up 2020's critically-acclaimed album, 'Phylogenesis.' The album was named one of the best albums of 2020 by Metal Injection, Metal Insider (#7), Teeth of the Divine, Cursed Zine, and more! In addition, drummer James Coppolino is listed as one of Sick Drummer Magazine's favorite drummers of 2020 and the band's song "Soul Sick Nation" was among Loudwire's "66 Best Metal Songs of 2020."
'Nightmare Frontier' was mixed and mastered by Charles Elliott at Tastemaker Audio. Drums were engineered by John Haddad at Trench Studios, while tracking for all instruments was handled by Elliott.The artwork for 'Nightmare Frontier,' which was created by Par Olofson, can be found below along with the tracklist.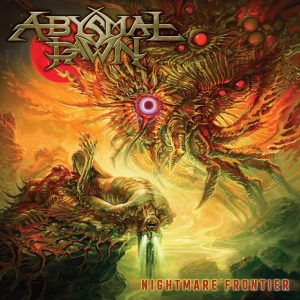 Tracklist:
01. A Nightmare Slain (4:43) [WATCH] 02. Blacken The Sky (4:15) [WATCH] 03. Behind Space (3:37)
04. Bewitched (6:43)
Total running time: 00:19:20