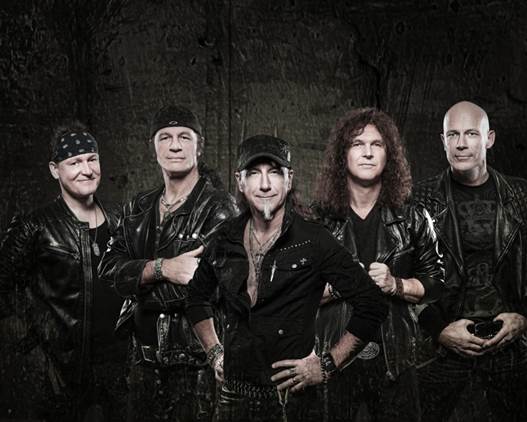 ACCEPT – Announce more details on 'Blind Rage'
15th May 2014
ACCEPT are one of the few bands in Heavy Metal who can claim that they have celebrated their breakthrough twice. Four years ago the band returned with a vengeance on their reunion record 'Blood Of The Nations' in 2010.
The band will open the next chapter in their book of Heavy Metal with the upcoming studio album 'Blind Rage', which is due to be released on August 18th via Nuclear Blast.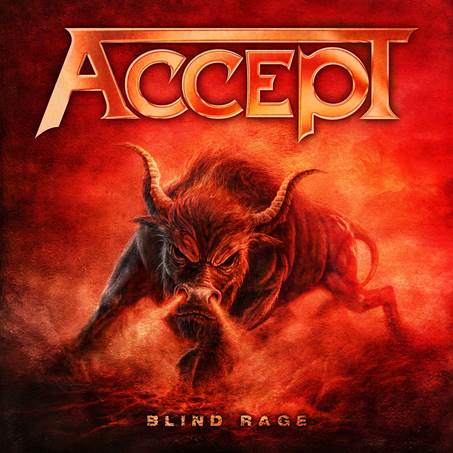 The tracklisting of the standard version reads as follows:
01. Stampede
02. Dying Breed
03. Dark Side Of My Heart
04. Fall Of The Empire
05. Trail Of Tears
06. Wanna Be Free
07. 200 Years
08. Bloodbath Mastermind
09. From The Ashes We Rise
10. The Curse
11. Final Journey
There will also be a limited edition Digipak including either bonus DVD or BlueRay disc. It will feature a complete ACCEPT live show, recorded in Chile 2013 during the 'Stalingrad' tour.
The tracklisting reads as follows:
01. Intro
02. Hung, Drawn & Quartered
03. Hellfire
04. Restless & Wild
05. Losers & Winners
06. Stalingrad
07. Breaker
08. Bucket Full Of Hate
09. Monsterman
10. Shadow Soldier
11. Amamos La Vida
12. Guitar Solo Wolf
13. Neon Nights
14. Bulletproof
15. Aiming High
16. Princess Of The Dawn
17. Up To The Limit
18. No Shelter
19. Pandemic
20. Fast As A Shark
21. Metal Heart
22. Teutonic Terror
23. Balls To The Wall
The single for the opening track 'Stampede' will be released on July 11th. The band have also created a video clip for 'Stampede', which will be available by the end of June.
'Blind Rage' was produced by Andy Sneap (MEGADETH, EXODUS, FIVE FINGER DEATH PUNCH). The cover artwork was done by Daniel Goldsworthy (HELL).
For more information visit:
acceptworldwide.com | nuclearblast.de/accept | facebook.com/accepttheband