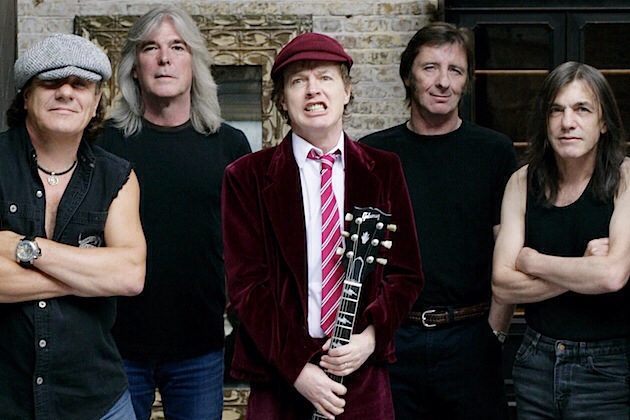 AC/DC to start recording 16th album
22nd March 2014
AC/DC
will enter a studio in Vancouver, British Columbia, Canada this May to begin recording their 16th studio album. The project will be the first set of new
AC/DC
material since 2008's "
Black Ice
" album. In addition, the band intends to celebrate its 40th anniversary this year by playing 40 shows in selected cities around the world which are yet to be announced.
The plans were revealed by Johnson in a surprise phone call he made on February 14 to a radio station in West Palm Beach, Florida where Johnson is a resident of the state.
When asked about the group's plans, Johnson said, "We've been denying anything, 'cause we weren't sure. One of our boys was pretty ill, so we didn't like to say anything, and we're very private about things like this, so we didn't wanna say anything. But I think we'll be going in the studio in May in Vancouver. Which means, we should be getting ready".
Johnson also added, "It's been 40 years of the band's existence, so I think we're gonna try to do 40 gigs, 40 shows, to thank the fans for their undying loyalty. I mean, honestly, our fans are just the best in the world, and we appreciate every one of them. So, like I said, we'll have to go out, even though we're getting a bit long in the tooth [Laughs]".
Johnson alluded to one of the members of the band being ill in a 2012 interview, adding that the unnamed member was "getting better" with a "full recovery fully expected".
Meanwhile, bassist Cliff Williams hinted in March 2013 that guitarists Angus and Malcolm Young were writing music for the band's next album.
Brian Johnson joined Billy Joel on stage last night (Friday, March 21) at Madison Square Garden in New York City to perform the AC/DC classic "You Shook Me All Night Long". Fan-filmed video footage of the performance can be seen here.