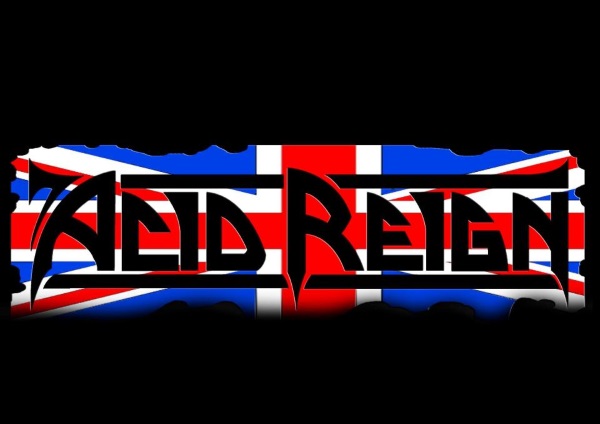 Acid Reign's Mac drops out of re-booted lineup
27th January 2015
The re-booted Acid Reign line-up has suffered a blow with original bassist Mac having to drop out. We caught up with comedian, podcast host and Acid Reign frontman for a statement:
"The whole Mac thing is a bummer. That said we gave it a go but it just wasn't logistically possible. We were offered a tour last week and the sight of those dates really brought it home for Mac that he wasn't going to be able to commit. It's a shame he really wanted to do it and we all really wanted him to but it just wasn't possible. It's now as important as ever to get at least one new tune out there so people realise that this incarnation of AR is still the Squaredanciest band in the world. I think people will be pleasantly surprised when they hear what we're doing. Watch this space I guess, or listen to this space, I don't fucking know! Moochos grasse arse for your patience, hang in there"
Acid Reign were active between 1985 and 1991 in the height of the thrash scene. They are rightfully classed as one of the "Big UK 4" along with other UK Thrash legends Onslaught, Sabbat and Xentrix and released one mini album (Moshkinstein), 2 full length studio albums (The Fear and Obnoxious), one final compilation album entitled The Worst of Acid Reign and last year they released their entire discography entitled The Apple Core Archives as a three CD set. They went on tour with the likes of Exodus, Nuclear Assault, Dark Angel, Candlemass and Flotsam & Jetsam and the band still have an impressive loyal following on their social networks. Frontman H also hosts the All About The Rock podcast Talking Bollocks (shameless plug I know).
Acid Reign posted a video from their rehearsals last week – you can watch it here:
Acid Reign can be found here:
https://www.facebook.com/acid.reign.thrash
https://twitter.com/AcidReignUKAC
http://en.wikipedia.org/wiki/Acid_Reign
The Apple Core Archives can be purchased here
Talking Bollocks is the official All About The Rock podcast and can be found here as well as iTunes, Podkicker and any other podcast app.