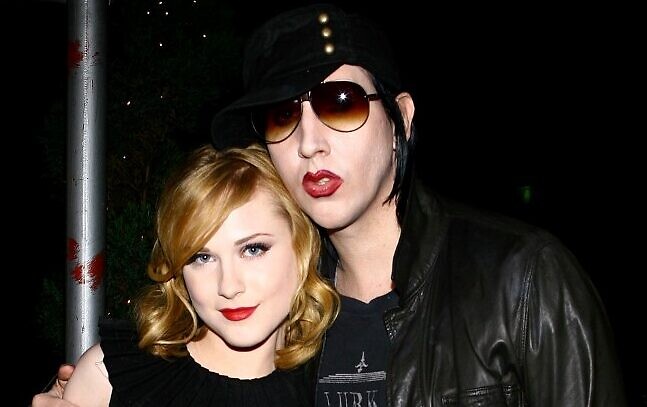 Actress Evan Rachel Wood: Marilyn Manson "Horrifically Abused Me For Years"
8th February 2021
0
By
John Deaux
In 2018, actress Evan Rachel Wood appeared before Congress to try and get the Sexual Assault Survivors Bill of Rights passed in all 50 states. During this time, Wood spoke out against her own abuser, the identity of whom became a subject of speculation. Now, Evan has come forward to confirm many people's suspicions that she was groomed and abused by shock-rocker Marilyn Manson.
In a new post on her Instagram, Evan wrote, "The name of my abuser is Brian Warner, also known to the world as Marilyn Manson. He started grooming me when I was a teenager and horrifically abused me for years. I was brainwashed and manipulated into submission. I am done living in fear of retaliation, slander, or blackmail. I am here to expose this dangerous man and call out the many industries that have enabled him, before he ruins any more lives. I stand with the many victims who will no longer be silent."
Wood has also posted several first-hand accounts of Manson's abusive behaviour to her Instagram stories, with everyone from personal assistants to photographers to former flings highlighting how the shock rocker psychologically and emotionally tormented them. Others have directly referenced the abuse against wood, commenting on behaviour they witnessed with their own eyes. Some screenshots are included below:
More can be read via Evan Rachel Wood's Instagram.
As Consequence of Sound points out, this comes after a 2009 interview in which Manson, discussing his relationship with Wood, said, "I have fantasies every day about smashing her skull in with a sledgehammer." The singer also cut short an interview with Metal Hammer in 2019 upon being asked about his relationship with Wood. Manson's representatives later told the magazine that his comments in the 2009 interview were "a theatrical rock star interview promoting a new record, and not a factual account."
According to Vanity Fair, Wood is only one of several woman to come forward about Manson's abuse. Four other women have spoken out against the musician, detailing accounts of sexual assault, psychological and emotional abuse, and traumatic behaviour. Manson's representatives were apparently not available for comment when Vanity Fair reached out to them.
More on this story as it unfolds. If you or someone you care about is suffering abuse at the hands of their partner, Freephone 24-Hour National Domestic Abuse Helpline: 0808 2000 247 or visit www.nationaldahelpline.org.uk (access live chat Mon-Fri 3-10pm)