Alice In Chains – The Devil Put Dinosaurs Here
9th June 2013
It's been four years since the release of Black Gives Way to Blue, the Alice In Chains comeback album and first to feature William DuVall on vocals.  Since then fans have been waiting with baited breath to see if these godfathers of grunge could do it again.
Well, the answer is a resounding yes. The Devil Put Dinosaurs Here is an album of classic AIC from start to finish, and is even better than its predecessor – sounding more focused and confident.
Fans will know what to expect. The Devil Put Dinosaurs Here is heavy, with churning guitars pounding drums, and the tell-tale 'sludgy' sound that is instantly recognisable as Alice In Chains.  'Hollow' and 'Phantom Limb' wouldn't sound at all out of place on their 1995 self-titled album, and both of the acoustically driven 'Scalpel' and 'Voices' sound like they could've been recorded during the Jar of Flies sessions.
Due to the absence of Layne Staley, nothing here is quite as dark and despairing as anything on Dirt, a fact that may put some listeners off, but means that the album is less introspective and gloomy, and almost celebratory and uplifting in places.
This is an inventive album of dark but mainstream rock by a band that has truly come of age.
Score – 9 out of 10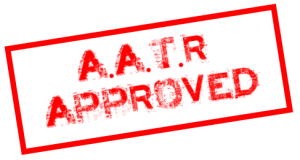 [box_dark]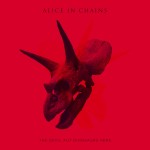 ALBUM INFO
Band: Alice In Chains
Album: The Devil Put Dinosaurs Here
Record Label: Virgin Records
Release Date: 28th May 2013
Band Website: www.aliceinchains.com
Track List:
1. Hollow
2. Pretty Done
3. Stone
4. Voices
5. The Devil Put Dinosaurs Here
6. Lab Monkey
7. Low Ceiling
8. Breath on a Window
9. Scalpel
10. Phantom Limb
11. Hung on a Hook
12. Choke
For Fans of: Alice In Chains / heavy rock / grunge
Tracks to check out: Hollow / Voices / The Devil Put Dinosaurs Here[/box_dark]