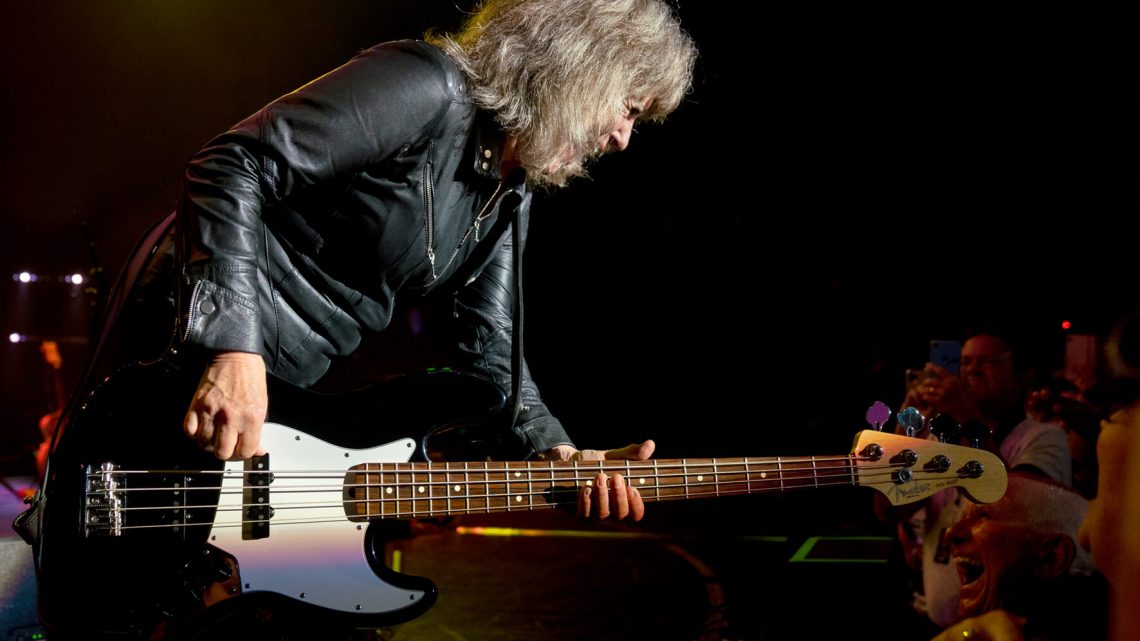 All About The Rock Talk To The Queen Of Rock n Roll – Suzi Quatro
13th April 2022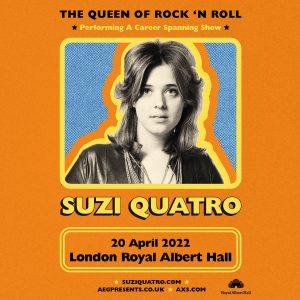 Suzi Quatro
 is the trailblazing Queen of Rock' n' Roll; a global legend who has sold over 55 million records worldwide, she plays a special career-spanning show at The Royal Albert Hall next week. Head to: 
Suzi Quatro | Royal Albert Hall — Royal Albert Hall
 for tickets.
We managed to tear her away from rehearsals for a quick chat. 
Your upcoming Royal Albert Hall show spans your illustrious 58-year career; when you look back at it – what do you consider your personal highlights? 
This is always difficult because it's been such a long career.. and I am still experiencing highlights, believe it or not. The first number 1 is hard to beat.. you've actually gone and done it!!!. My first huge tour with everyone there just to see you…my 50th bday in Berlin.. 22,000 people. My first acting job, Happy Days, Leather Tuscadero, 1977-79, my first west end musical, Annie Get Your Gun..the list is endless…and doing this show at the Royal Albert Hall is definitely a HUGE highlight for me.
You first came to London in 1971 – what made you fall in love with the UK enough to stay? 
I was offered a solo contract in Oct 71 by Mickie Most; I was supposed to be here for three months which went on and on and on, then I formed a band, fell in love with my guitarist, Len Tuckey, married him, had kids, so kind of put down roots without meaning to… it wasn't planned it just panned out that way.
You've probably achieved and exceeded all the goals you set yourself – but do you keep setting new ones? 
I don't set goals, and then there is no danger of reaching them -what do you do next???
You seem to have natural energy and zest for life – what keeps you motivated, energetic and moving? 
Mainly, I love what I do, always have, always will; I was born to entertain, communicate and create, and as long as I have breath in my body, that is what I will do.
What can we expect from the RAH show next week – do you have any surprises up your sleeve or special guests? Do you get a kick out of playing such a legendary venue? 
I am so looking forward to this show. Yes, there is three surprise guest. You will get your favourite hits, favourite album tracks from 1973 to 2021. I play piano, I play the drums… and you will be thoroughly entertained – it's what I do.
Thank you for your time Suzi. Have a killer show.
For all things Suzi Quatro, click HERE and to purchase tickets, click HERE