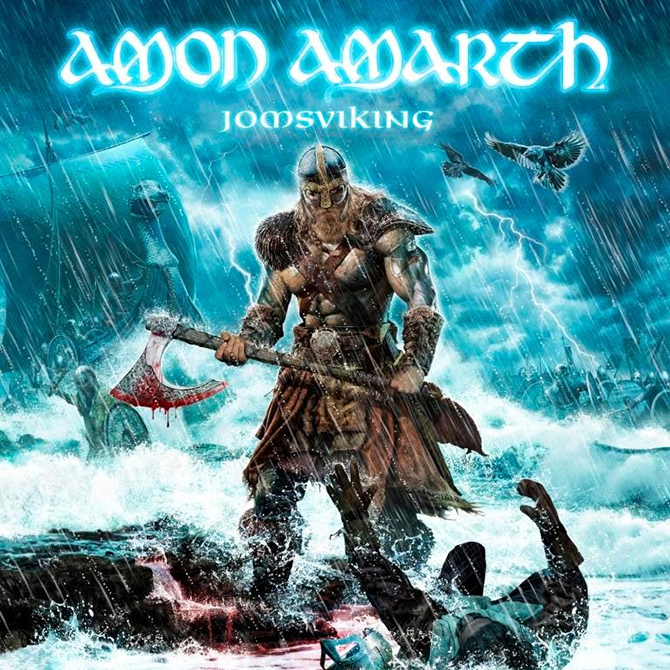 Amon Amarth – Jomsviking – CD Review
23rd March 2016
0
By
Fraser
When I first heard Amon Amarth were releasing Jomsviking, their new album, I was interested but not massively excited. I've really enjoyed all of their past releases, and Twilight of the Thunder God blasts through my headphones pretty regularly, but I personally find that Amon Amarth have dozens of great tracks, but few great albums. However, with the announcement of the album details, and the first track, my interest grew to a very real excitement – I am a huge fan of concept albums, and the lead single, First Kill, was absolutely banging.

The story behind Jomsviking is that of a man in love, but when the woman he adores is married off by the Jarl he accidently kills one of the Jarl's men and flees, joining the ancient and mysterious order of the Jomsvikings. Upon joining with these elite warriors, he realises he has the chance to exact his revenge when they join forces with the King of Denmark against Jarl Haakon of Norway, and it concludes with The Battle of Hjörungavágr. It is a story drenched in mystique, revenge, love and loss, and I'm sure you can gather it does not have a happy ending.
Lyrically, Johan Hegg has created a masterpiece. The story is simply fantastic, and is incredibly easy to follow through each of the songs. Catchy, hooky and intelligently written, these lyrics are something to be proud of. Further, this is the vocal performance of his career, his growls are crisp enough to be easily coherent, yet still guttural and brutal – and the use of short spoken word passages throughout are a really nice addition that help advance the story. Musically speaking, Jomsviking perfectly displays the best aspects of Amon Amarth's brand of melodic death metal. It is astoundingly heavy. It is steeped in melody. It is fist-pumping, beer-chugging anthemic death metal, but it is also wonderfully thought provoking. Jomsviking is simply a musical journey of epic proportions.
A consistently fantastic feature throughout is the guitar work of Olavi Mikkonen and Johan Söderberg – from the mosh-inducing, groove-laden buzzsaw riff work to the soaring, Iron Maiden inspired lead guitars. From the heavy riff-fest of First Kill to the mead drinking anthem Raise Your Horns, from the melancholic epitaph of One Thousand Burning Arrows to the fast and catchy Vengeance Is My Name, the guitar work across this album is excellent.
A highlight of the album for me is Doro's appearance on the second to last track, A Dream That Cannot Be. Here, Doro plays the part of the main character's lost love, trading vocal lines with Johan as the two are reunited after years apart. I was apprehensive as to how this would work, as it took quite a few listens for me to get into the contrasting vocals of John and Messiah Marcolin on Hel, from Deceiver of the Gods. But here, they totally pull it off and from the first listen it is enchanting.
However, do not read that as A Dream That Cannot Be being the only standout track. On A Sea of Blood, Raise Your Horns, and Vengeance Is My Name all sound simply fantastic. The second single to be released, At Dawn's First Light, carries a heavy Iron Maiden influence and is a strong competitor for the best track on the album. The Way of Vikings is a skull-cleaving slab of brutality, guaranteed to summon many a circle pit should it be a part of their live set. One Thousand Burning Arrows is a beautifully sombre epitaph, as close to a lighters-in-the-air song as one would expect from death metal.

In short, Jomsviking is the best album of Amon Amarth's career. Musically stunning and lyrically enchanting, this is a beautifully written saga that would not be out of place in the Poetic Edda. While previolusly Amon Amarth have had an "if it ain't broke, don't fix it" approach, Jomsviking is entirely new beast with a comforting sense of familiarity, it's all killer no filler, and every single song on this album would be a welcome addition to the live set. This is the most mature and inspired album Amon Amarth has released – I implore you to buy a copy and I dare you not to fall in love with it.
10/10

Record Label: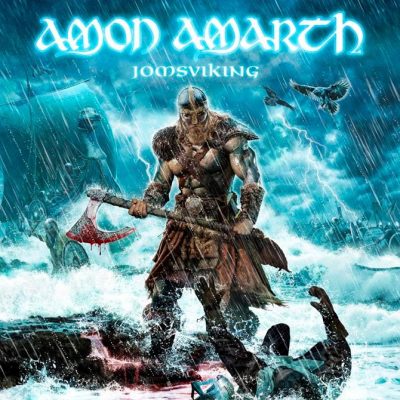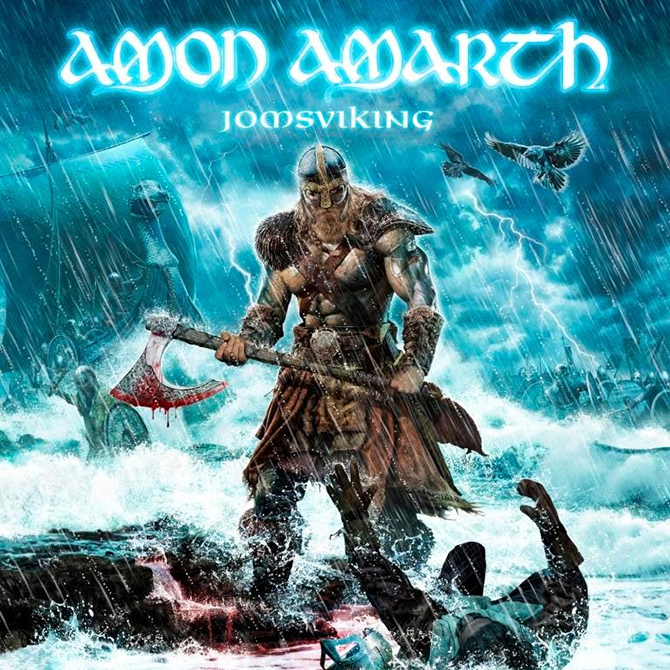 Metal Blade Records
Release Date:
25/03/2016
Track List:
1. First Kill
2. Wanderer
3. On A Sea Of Blood
4. One Against All
5. Raise Your Horns
6. The Way of Vikings
7. At Dawn's First Light
8. One Thousand Burning Arrows
9. Vengeance Is My Name
10. A Dream That Cannot Be
11. Back On Northern Shores
How useful was this post?
Click on a thumb to rate it!
Average rating 0 / 5. Vote count: 0
No votes so far! Be the first to rate this post.
Related
About the author
This bearded wildman from North of the wall survives the harsh ever-present winter of Scotland on a healthy diet of thrash, death metal and beer.