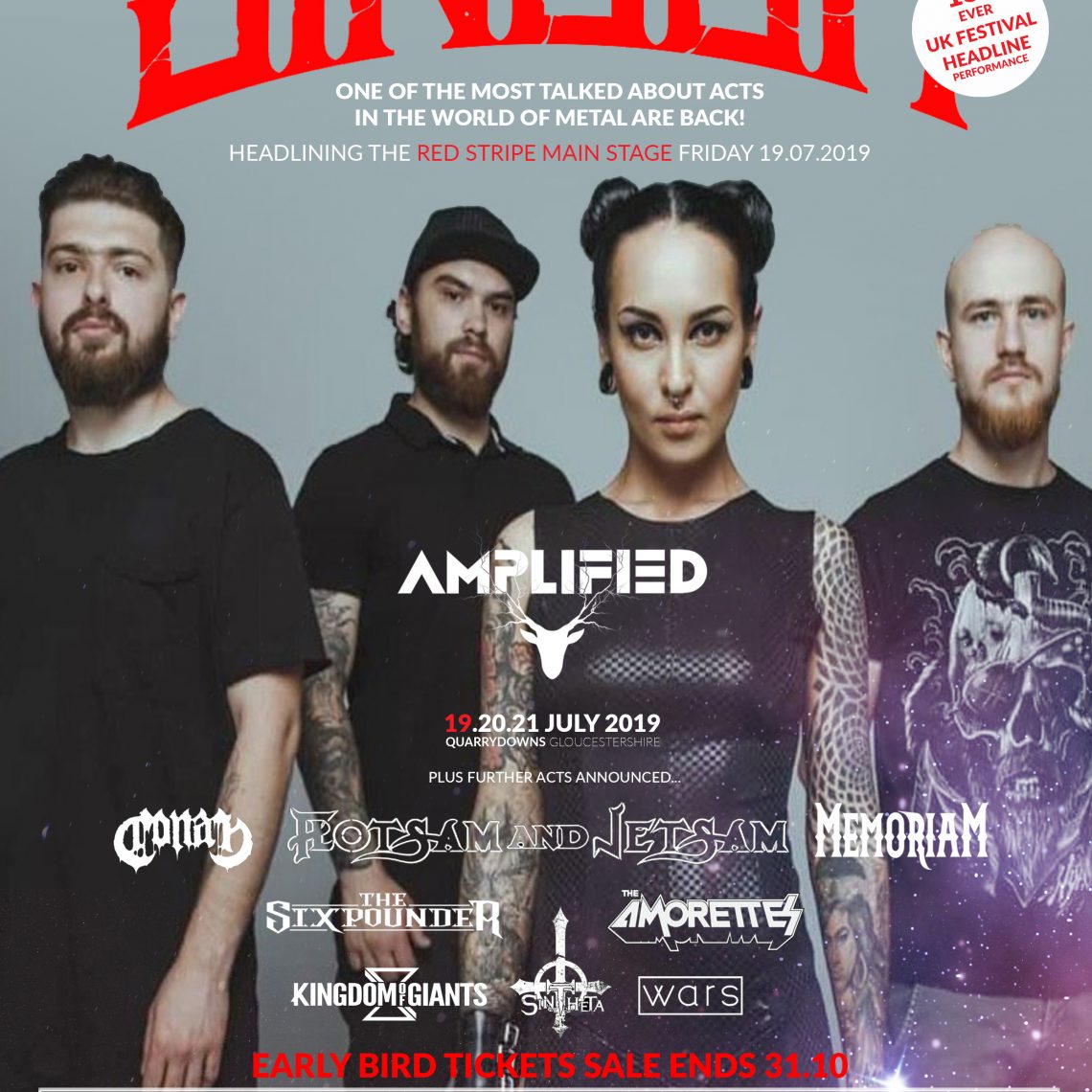 Amplified 2019
26th October 2018
Amplified 2019
The latest Amplified announcement not only brings us the second headliner for the Red Stripe Main Stage but also the three headliners for the Very Metal Art Stage!
Fridays VMA Stage headliners are Liverpool based doom heavy weights CONAN, Saturday see's FLOTSAM & JETSAM bring their trash all way from the USA and finally on the Sunday death metal giants MEMORIUM. Three very worthy headliners indeed.
The G Stage welcomes THE SIXPOUNDER from Poland as one of it's Sunday acts.
The Red Stripe Main Stage brings us even more acts announced today. WARS, SIN THETA and THE AMORETTES all join the bill to play the weekend.
But arguably the band that has brought the most excitement today has to be Ukraine's very own JINJER! The fans have been crying out for the band to return after last year's performance. Gary and the team have answered those cry's by giving one of the most exciting and brutal metal bands on the circuit the Friday night headlining spot.
With the final headlining act on the Red Stripe Stage to be announced, Amplified Festival is shaping up to be one of the best weekends for live music next year in the UK! Be sure to grab your ticket soon as it's likely to sell out!
https://www.amplifiedrocks.com/
See you there. Donk.