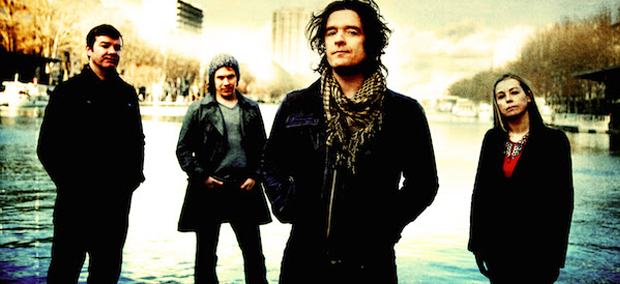 Anathema Announces March Acoustic Tour of the UK
6th November 2014
Expect the unexpected.
Danny Cavanagh
Before the crisp Winter air gives way to the fresh scents of Spring in marry ol' England, UK metal fans are in for a treat as Anathema announced recently a mini-tour of UK Cathedrals! Lucky fans will be able to experience an intimate acoustic set of Anathema in a cathedral setting. "It gives us the opportunity to set the music in an ornate, beautiful environment" said Cavangah and the idea came about after a successful sold out show at Glouchester Cathedral that "opened up a new chapter" for the band.
This mini-tour will include four shows at four separate cathedrals beginning on Wednesday, March 4th at the Leeds Minister and closes on the 7th of March with a hometown show at the Liverpool Cathedral.
While the band remains silent on which songs will be performed, the set list from the Glouchester show is an indication that fans should be in for a treat.
Anathema Live at the Glouchester Cathedral June 15th, 2014
The Lost Song, Part 2
Untouchable, Part 1
Untouchable, Part 2
Thin Air
Inner Silence
One Last Goodbye
Dreaming Light
Ariel
Are You There?
High Hopes
Pink Floyd cover)
Flying
Parisienne Moonlight
A Natural Disaster
Fragile Dreams
Distant Satellites
Anathema