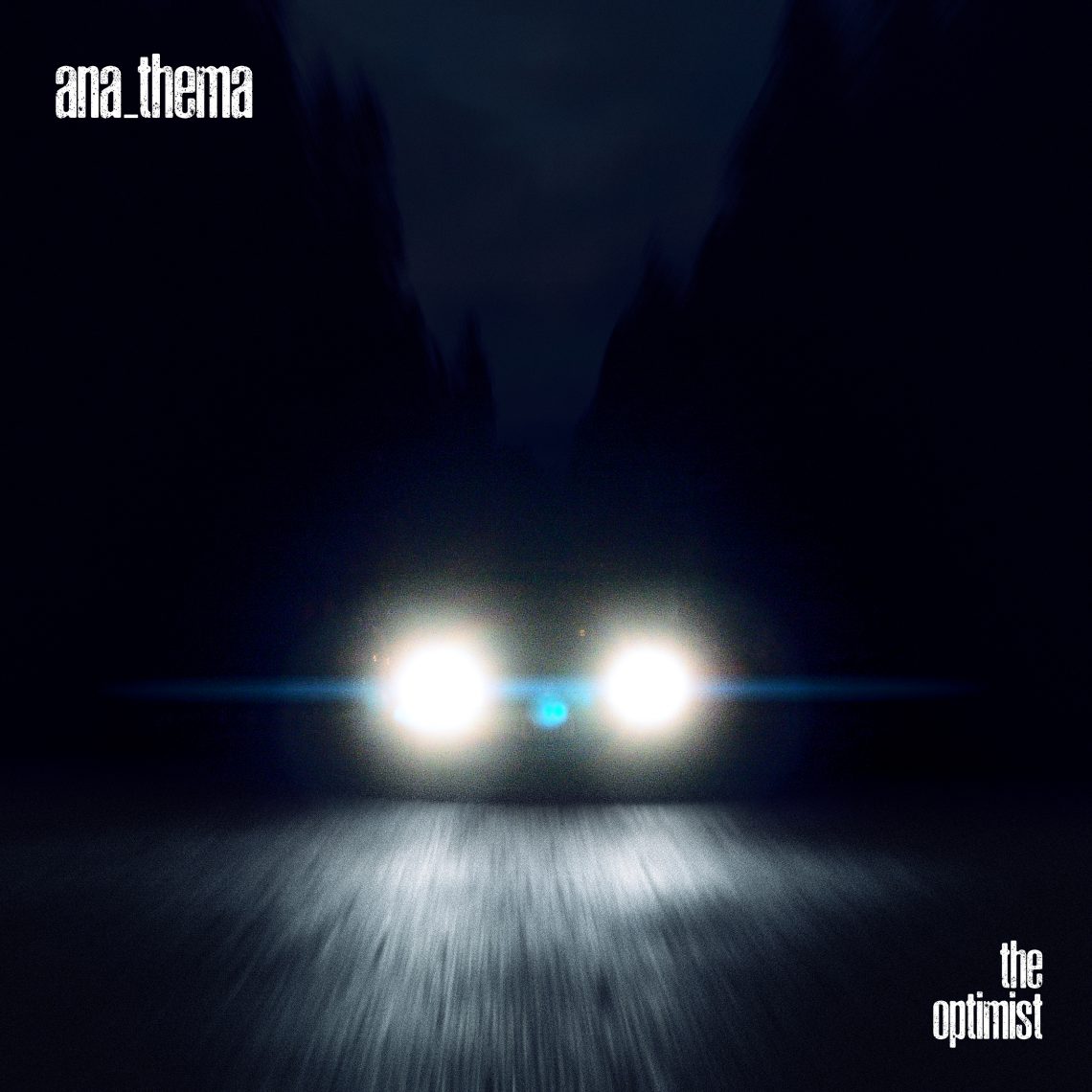 Anathema – The Optimist
5th June 2017
The Optimist is the 11th album from Anathema, 3 years after 'Distant Satellites', and 16 years after its narrative predecessor- 'A Fine Day To Exit'. The album is based around the story of what happened to the man who disappeared, depicted on the front cover of their 2001 release. The car used on the cover of both albums continues to shows its narrative links.
The coordinates of track 1 show the location of San Diego's Silver Strand Beach, the last known location of The Optimist. It opens with an ambient track of rain and breathing, leading to The Optimist getting in his car, and listening to that oh-so-classic FM radio flutter through stations picking up sound-bites. It ends with an electronic drum pattern that leads us into 'Leaving It Behind'. We get our first instrument as the guitars enter, along with a haunting vocal and an ever-changing rhythm, before we finally hear the rest of the band. It's not the most satisfying of tunes- it's almost like a constant build up into something better that never comes. There's a strange electronic break which makes me wonder how much of the track uses a backing track, especially when you notice the ambient effects going on throughout to fill the texture. Track 3 starts in possibly the most contrasting way possible, with a lo-fi piano sounding like we're about to get a 90's trip-hop track. This is before the strings and female vocals take us through a very processed ballad, full of fuzzy synths and palm-muted riffing. It builds at the end with an impressive wall of sound being permeated by the kits double bass pedal and continuous snare fills. It's a decent track, and variety is great, but this track is so different to the one before it, you'd expect at least some sort of buffer period to help the change in style. 
The title track opens with the exact same chord as track 3 (a nice touch), this time in a 5/4 pattern and featuring the return of Cavanagh's male vocal. The time signature makes everything feel on edge, almost confusing. It blends into another piano fronted track, which opens with a dreamy introduction… lasting 5 minutes. There's no vocals, barely any melody, filled with the annoying electronic drum machine. It ends up sounding more like minimalism than Prog. We get it. Its edgy. But you aren't Pink Floyd. Its build up is impressive and it's mixed beautifully, but lasting over 5 minutes makes it seem like unnecessary filler. The pattern is, unfortunately, carried on to 'Springfield'. It's bordering on ambient music, with the female vocal returning to give reverb heavy moans of 'how did I get here?'- possibly after being asked to sing the most generic line in all of music history. Track 7 is another female led track, with the vocals starting to border on pretentious. The elegant string lines could be taken out and used well elsewhere, as could the excellent drum kit production, but they seem out-of-place here on a track that sounds to have been conceived to specifically avoid memorable moments.

Things pick up a bit from track 8 (Can't Let Go), where the kit and guitar bring back that Porcupine Tree influence that had been seen earlier. They avoid over-playing the same ideas for 8 hours, and introduce a somewhat discernible structure with actual variations on what's going on. It doesn't seem pretentious and it's definitely the best song on the album, even introducing a catchy clap-along section about halfway through.
Then we're back to the same.
Track 9 brings us back to the weird, ambient, pretentious, monotonous, generic boredom that we had forgotten about for a nice 3 minutes. Having said that, the final minute of this track introduces a jazzy section, with some interesting chords and even a trumpet solo. It shows they can, at least, do contrast. By this point I have no clue what's going on in the story, it's all very bitty and unclear, seemingly focusing on atmosphere and tension more than content.
The album draw to a close, first with 'Wildfires', which is, again, very drawn out. But when we reach the big electronic section, it's genuinely pretty satisfying. The same can be said for Back To The Start, which at 11 minutes long, I was excited about. Simply put, it's a pretty good song. It retains the atmospheric sound of the rest of the album, but makes it work. They create a huge sound, with pulsing strings, guitar fills and a far better vocal delivery than we've heard so far. It wraps the album up well, but rather than leaving you with a memorable final song, it sort of just makes you wish the rest of the album was more like it.
 Score 5/10

The Optimist Information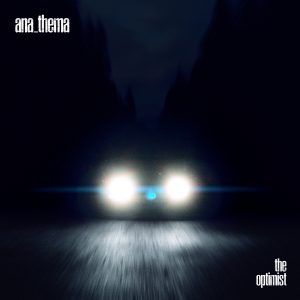 Track Listing:
1. 32.63N 117.14W
2. Leaving It Behind
3. Endless Ways
4. The Optimist
5. San Francisco
6. Springfield
7. Ghosts
8. Can't Let It Go
9. Close Your Eyes
10. Wildfires
11. Back To The Start
Record Label – Kscope
Release Date –  June 9, 2017
Available to purchase HERE & check out Anathema HERE