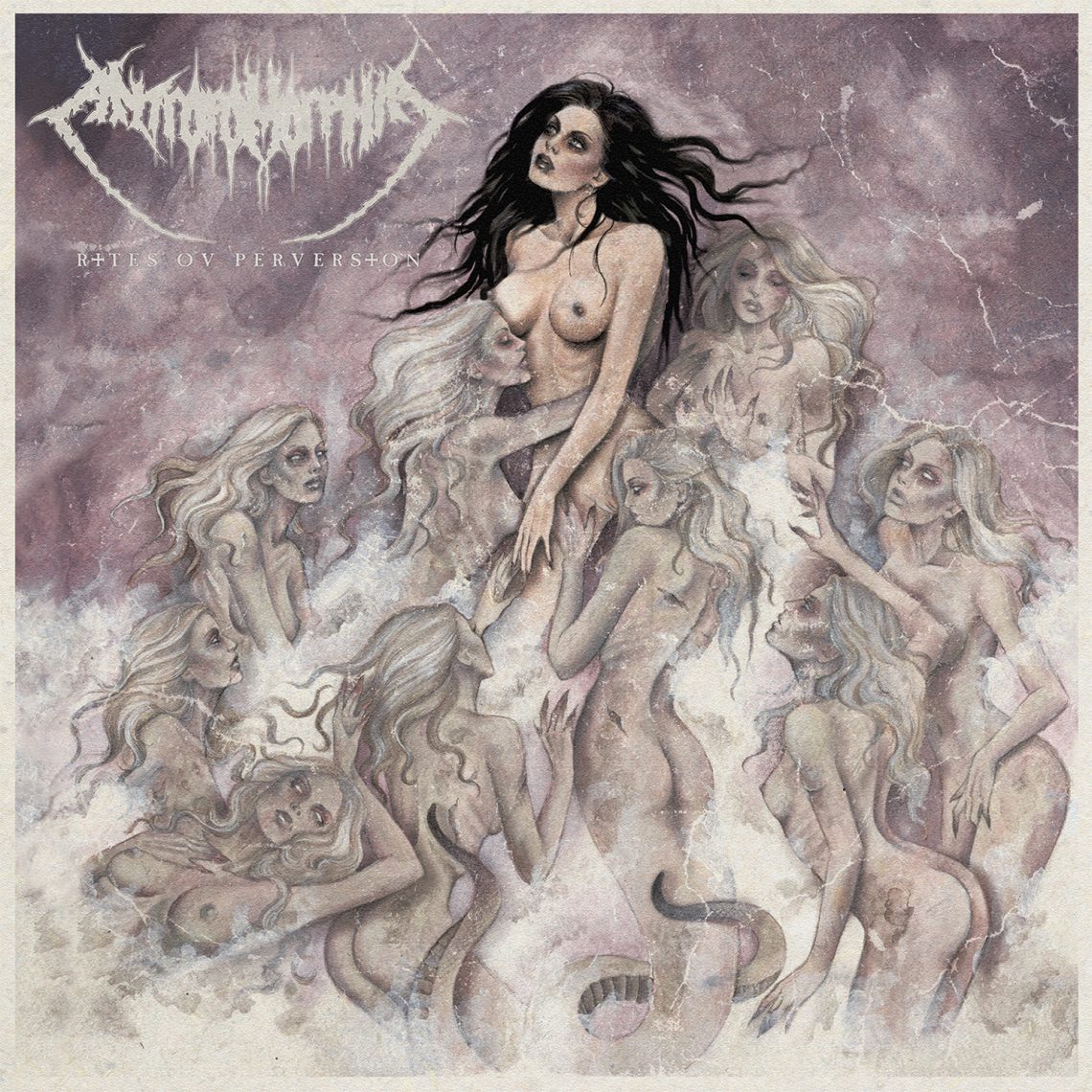 Antropomorphia – Rites ov Perversion
6th September 2014
Video ID not provided: Please check your shortcode.
Although they've been around since the late 80s, Dutch trio Antropomorphia remains a relatively obscure band. I personally have to admit to only hearing bits and pieces of their 1998 effort "Pure" and remembering the cover art (a tattooed vagina) more than any of the actual tracks. That being said, I was anxious to sit down and listen to their latest effort "Rites of Perversion" from start to finish.
Released on Metal Blade Records, "Rites of Perversion" is a sharp and focused offering of classic old school death metal with some modern finishes. The Celtic Frost inspired riffs in "Carved to Pieces", along with the gothic undertones, make for an atmospheric headbanging experience throughout and the classic feel of the guitars really stands out on "Inanimatus Absqui Anima" as well.
As far as production is concerned, Antropomorphia hit it out of the park with this release. The guitars are powerful and the riffs very much up front in the mix without drowning the drumming which, although devoid of the blasting that many younger generations are accustomed to, remind listeners of a time when death metal drummers favored to character over speed by complimenting the guitars extremely well. Although crisp and very clear, the sound of the record retains a distinctly classic feel, especially in the vocal department. Ferry Damen's powerful vocal delivery and performance on the album is reminiscent of a classic period in death metal when vocals were pivotal in adding to the overall aesthetic and atmosphere of the musical experience as a whole. A tightness of musicianship is captured very well on the album as well and "Rites of Perversion" appears very carefully crafted and demonstrative of a band that took its time in the studio.
Although each song is structured similarly and rather formulaically, "Morbid Rites" is by far stood out the most for me with its consistent infectious primary riff, interesting structural change at the four minute mark, and ability to actually keep my head banging for 5:33 straight. "Rites ov Perversion" is a really fun listen and a great demonstration of a modern interpretation of a classic sound without coming across as unoriginal. Oh, and the cover of "Open Casket", perfect icing on this rather gory cake.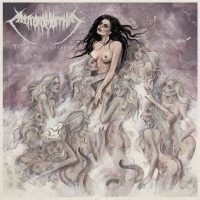 ALBUM INFO
Tracklist:
1. Temphioth Workings
2. Carved to Pieces
3. Inanimatus Absqui Anima
4. Crowned in Smoldering Ash
5. Nekrovaginal Secretions
6. Gospel ov Perversion
7. Morbid Rites
8. Tevfelskvnst
9. Open Casket (Death Cover)
Release Date:
September 12, 2014
Label:
Metal Blade Records