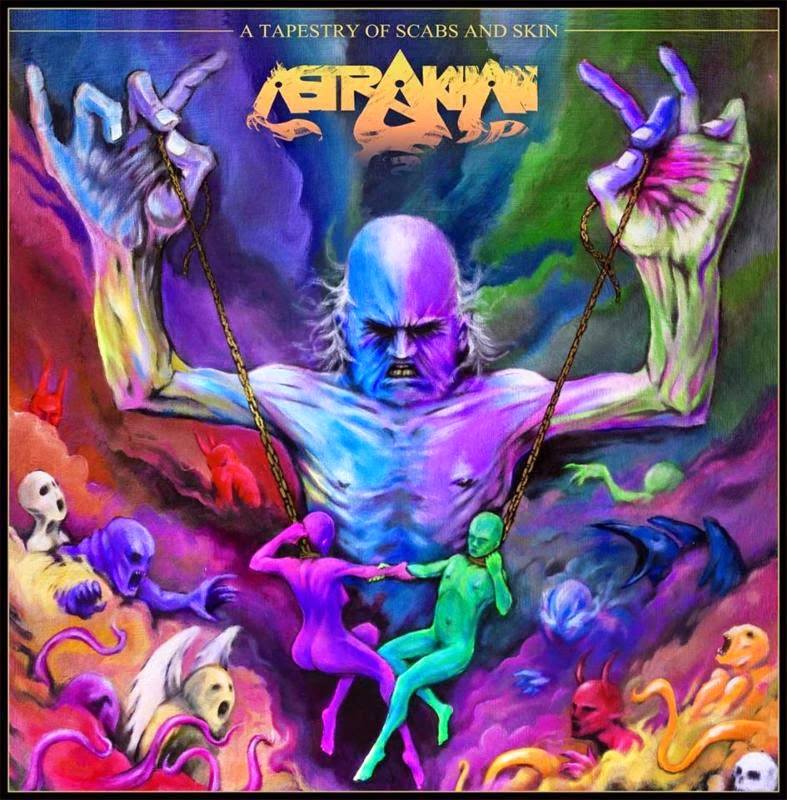 ASTRAKHAN unveil EP details
24th November 2014
Vancouver-based riff merchants, ASTRAKHAN, have announced plans for their debut European release, plus unveil a brand new track available to stream.
The four piece band have established themselves firmly in the Canadian metal scene, having shared stages with the likes of Cynic, Weedeater, Helms Alee, and fellow Vancouver residents, Anciients.  Now they're setting their sights on Europe, with an EP that will pave the way for their first full length (due next year) and be a catalyst for some caustic live shows on this side of the pond.
Featuring two tracks that were previously released as a digital EP, they've also added two brand new, never released, tracks to make up the A Tapestry of Scabs and Skin EP. Recorded with producer Jesse Gander (Bison, 3 Inches of Blood, Anciients) in two sessions totaling eight days, the results are, say the band, 'doomy, psychedelic, sludgy and progressive".
Listen to Blinded By The Diamond Planet, courtesy of Gunshy Assassin, HERE
Guitarist and vocalist Rob Zawistowski commented: "We're really proud to be releasing this EP and hope it will bring us closer to metal communities the world over. I have already started to notice traffic on our website coming from some foreign torrent sites. If people using the Cyrillic alphabet are trying to pirate our tunes, that is probably a good sign! With this EP they can purchase the real deal if they so wish!"
 
Featuring brain-bending artwork courtesy of Nick Patterson, the EP will be released as a limited edition 12″ (just 300 copies available) and as a digital download, via War On Music Records, on December 12th.
A Tapestry of Scabs and Skin – Tracklisting
1. Cupid's Fist
2. Blinded By The Diamond Planet
3. The Pillarist
4. Rest In Depths
ASTRAKHAN is:
Dustan Toth – Vocals/Bass
Adam Young – Guitar
Rob Zawistowski – Vocals/Guitar
Jerome Brewer – Drums