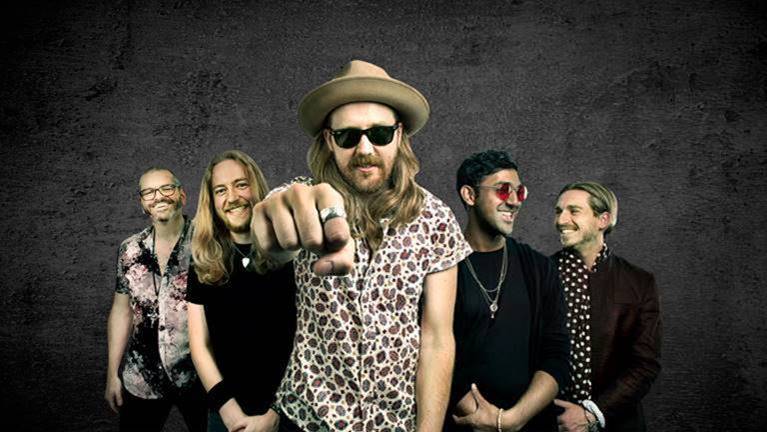 AT THE SUN Announce the Release of Their Debut Album and Premiere Video Single 'Soak It Up'
19th October 2018
Up-and-coming, five-piece London rockers AT THE SUN will release their rip-roaring debut album 'Leave Before the Light' on Friday 8th March, 2019.  To herald this, the band are releasing 'Soak It Up' as a single today (Friday 19th October 2018), across all streaming/digital platforms, along with a memorable video premiering the track.
AT THE SUN are five, talented, music-loving London guys, committed to mixing up heavy dirty guitars, pounding rhythms, soaring vocals and ripping solos.
"First and foremost, we are music fans," say the band, "We wanted to create an album that captures the essence of the music we love. Our fans are the main reason we do this, so for us it was so important to create something real that connects with them and lets them join us on this crazy ride. Only they can let us know if we've achieved that!"
Of 'Leave Before the Light', AT THE SUN say, 'We want people take a real positive message from this album. It's all about standing up for yourself, enjoying life and getting away from the stresses and anxieties of modern-day living. Breaking from tradition, we recorded it in separate sessions over the space of a year, so we had the opportunity to really show how the band has grown and absorbed new influences – something we think you can hear with the variety of songs on here. This isn't a snapshot in time: it's a living, breathing journey that we went on!"
'Soak It Up' is a track from the album which is being released today as a single, with accompanying video. Vocalist Harry Dale explains the song's message: "When life has you down, don't wallow in self-pity. Stand up, soak it up, and fight back! In other words, when life gives you lemons, make a whiskey sour; you just need to bring the whiskey!"
AT THE SUN was formed by rhythm guitarist Kieron Heavens and bass player Alex Matthews, who set out to bring together the finest musicians they could find to make music with lasting substance. After a long (and often frustrating!) search for the right line-up, Harry Dale (Vocals), Alex Matthews (Bass), Chet Jogia (Lead Guitar), Craig Steen (Drums) and Kieron Heavens (Rhythm Guitar) released their debut 4-track EP 'Breathe' in 2017, gaining radio play on the likes of Planet Rock, Hard Rock Hell and Total Rock.
Described by critics as "a band you don't want to miss out on" and praised for "powerful vocals and solid musicianship", the lads knew they were onto something with their potent, particular flavour of blues-infused rock 'n' roll.
Their belief was confirmed by coming third in the Hard Rock Hell Highway to Hell competition, competing against over 200 other bands, culminating in a live final at the O2 Academy in Sheffield.
The release of 'Leave Before the Light' will be followed by a headline tour, which will be the band's biggest tour yet.
In the words of The Moshville Times, who were wowed by AT THE SUN's debut EP: "There is no telling of the heights which the quintet could reach. Their distinct classic rock-meet-blues style puts them heads and shoulders above other young bands within the contemporary rock scene… definitely a group worth a listen."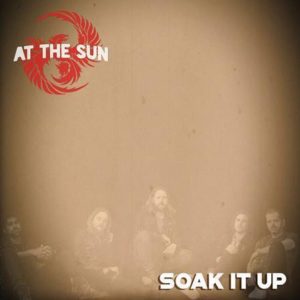 AT THE SUN is rising!
Live Shows
19th October – Boston Music Rooms, London
2nd Dec – Fiddlers Elbow, London (headline show)
8th Dec – Rock n Roll Circus Xmas Charity Bash, The Dolls House, Abertilley, Wales
2nd Feb – Scream Lounge, Croydon