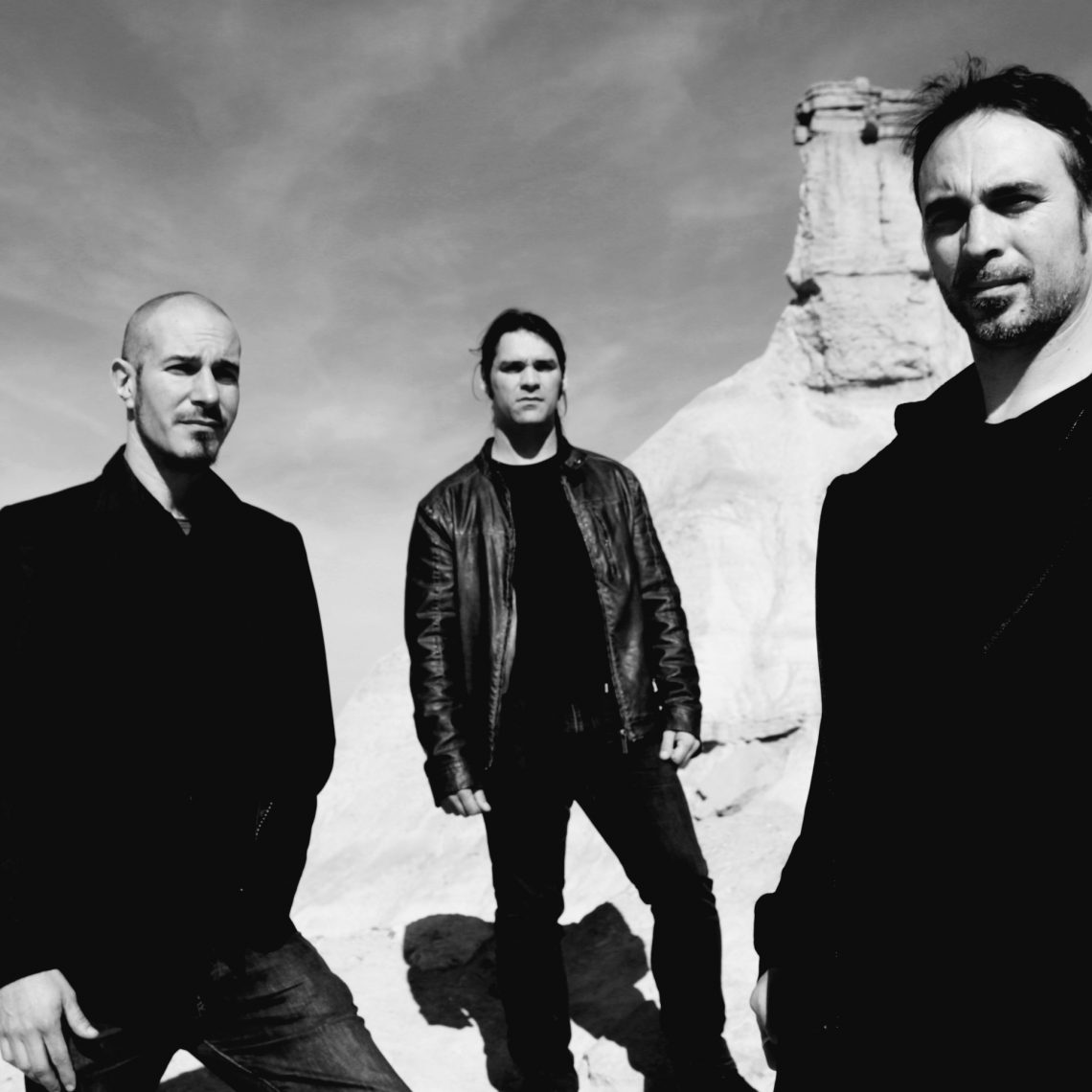 Atmospheric French rockers Klone release new video for 'Silver Gate'
2nd April 2020
Atmospheric French rockers Klone have premiered their new video for the track "Silver Gate" taken from their 2019 studio album Le Grand Voyage
Klone's guitarist Guillaume Bernard explains how the track fits within the album "'Silver Gate' is the most atmospheric track on our album 'Le Grand Voyage'. Lyrically the song takes a look at the cyclical side of things, like death and rebirth, one cycle ends another begins. Each instrument you hear tells part of the story and together forms a whole, in a suspended and dreamlike atmosphere.
It could be seen that ''Silver Gate' is closely linked to 'Yonder'; almost like mirror tracks, as 'Yonder' opens the album, 'Silver Gate' closes it, both these songs have a similar feel and theme.
For the video clip we called again on Julien Philips, who directed the clip for 'Breach'. We work closely with Julien so that the aesthetics and the story fit perfectly with the music."
Le Grand Voyage, the band's 2019 release and first for Kscope, is bold in sonic ambition, twisting dark guitars and electronic ambience into a modern masterpiece that feels excitingly new, yet in many ways feels like a contemporary take on Pink Floyd's Dark Side Of The Moon. Not only has Le Grande Voyage received high praise from the media, just a small selection of reactions can be seen here, but the album's cover artwork, created by Francesco Dell'Orto, was awarded 1st pace, best design at 2019's Art Vinyl awards.
Sleek, impassioned and thoroughly modern Prog Magazine 
Dreamlike, hovering, moving: a great and beautiful journey Rock Hard Magazine (FR)
"Great melodies, a calm/storm alternation with controlled aggressiveness and almost post-Rock atmospheres" 4/5 Le Parisien Newspaper 
Dark and brooding, but equally uplifting and cinematic – 9.5/10- Guitar Noodle 
A hypnotic album, filled with emotions .. Sublime! – 5/6 – Metallian (FR)
An album of all beauty 5/5 – Culturaddict (FR) 
a fantastic album – Aardschok (NL)
Sorry TOOL but this is the real candidate for the album of the year 9/9 – Musicheadquarter.de
Absolutely recommended – Break Out (DE)
an intensity that is breathtaking and exhilarating at the same time – an amazing band – EMP (DE)
Le Grand Voyage has been released on CD, LP and digitally and is available to ORDER HERE .
The band have been supporting the release of Le Grand Voyage with an extensive live campaign. They began with this year's Hellfest  (Watch  Klone performing "Yonder" live at Hellfest HERE ) & Into The Grave Festivals , followed by an extensive headline run in their native France; and began 2020 as special guests for Leprous on their European tour; the band hope to get back out on the road as soon as is possible, fans will find announcements on the bands' social media.
Klone are:
LIVE:
Yann Ligner: Vocals
Guillaume Bernard: Guitar
Aldrick Guadagnino: Guitar
Martin Weill: Drums
Enzo Alfano: Bass
STUDIO:
Yann Ligner: Vocals
Guillaume Bernard: Guitar
Aldrick Guadagnino: Guitar
Morgan Berthet: Drums
Jean Etienne Maillard: Bass
Matthieu Metzger: Sax / Samples
 Facebook & Instagram @kloneband 
Twitter @KloneOfficial