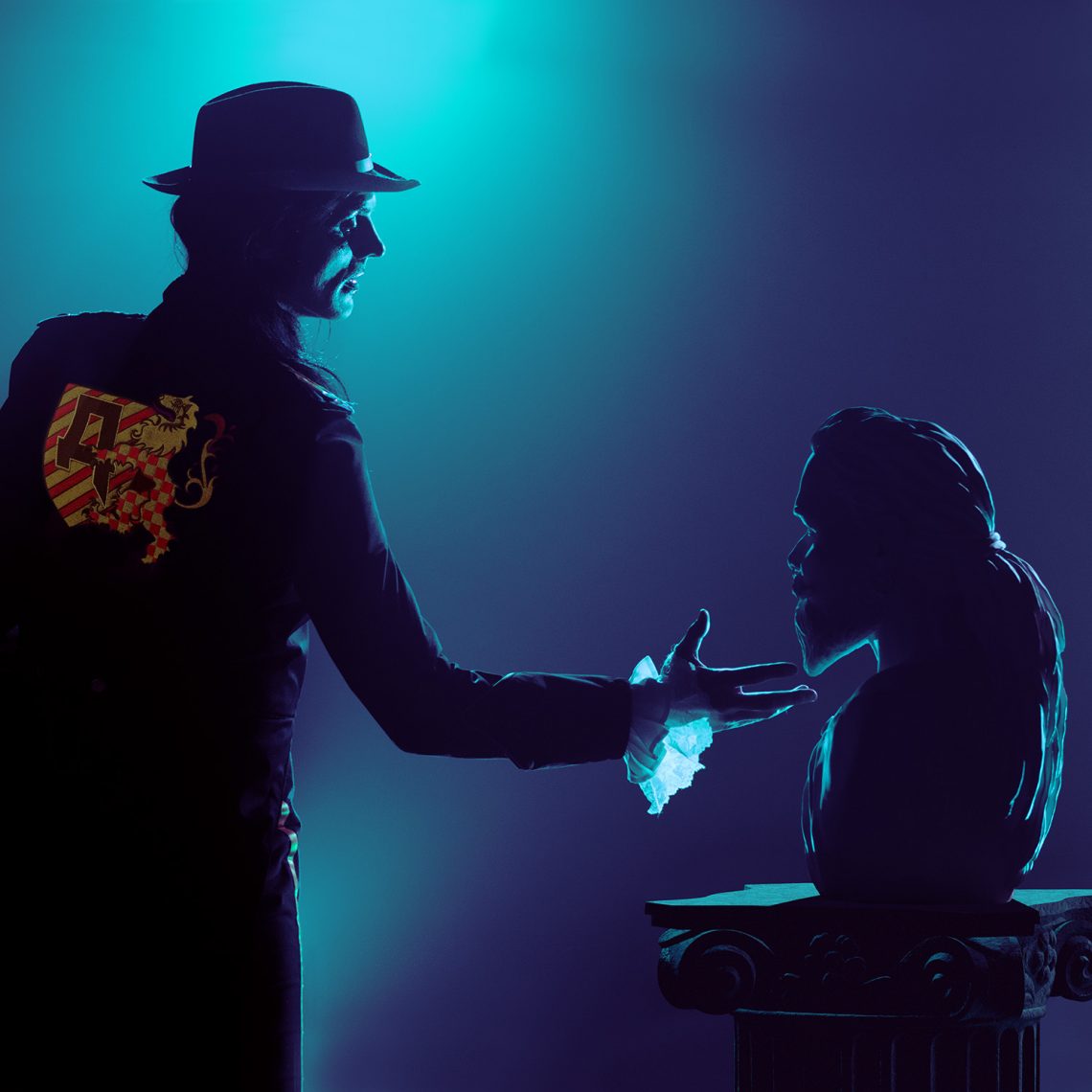 Avatar – Avatar Country
12th January 2018
0
By
Gavin Griffiths
"Do you have a flag? No flag no country, that's the rules that…I've just made up". While some of you may be familiar with the whimsical musings of Eddie Izzard, it's true that, since the 17th century, nations have used flags to determine empire and conquest…us British were a bunch of bastards truth be told, going all Pinky & The Brain on everyone and trying to take over the world country by country (Yet our key concerns regarding the EU revolve around immigration, I LOL at the hypocrisy)…but history aside, it's normal now for a country to be recognized by its flag first and foremost. SO, with that in mind I pose the question to AVATAR; do you have a flag? I ask this because the Swedish metal mob unleash their brand new album "Avatar Country" this year and they are seemingly declaring themselves as a sovereign state by means of a concept album…passports at the ready…it's time to hop the border.
The album opens up with the brief intro piece "Glory To Our King" and it's probably a good time to give you a low down on the albums concept…the King here is the albums protagonist and in many ways the songs herein document the reign under this self-imposed monarch. The king arrives on a baron land of frozen deserts and dried up rivers, where the nomadic people are born into starvation and struggle to find food and water…on his horse, the king rides in with his mighty axe (Guitar) and gives the people sunshine (He's magic or something just go with it), fresh water and civilization…oh and metal. He gives them metal. The intro is incredibly pompous and self-indulgent…before it leads onto opening track proper "Legend Of The King". With its classic metal guitar licks it's got a very traditional sound and it's a solid intro, it's incredibly promising, but my god does it take forever to get going and, over the course of its 8min+ run time it fleets back and forth with both aggressive metal vocals accompanied by hard riffs, and mellow breather segments; a topsy-turvy track.
Essentially that's how the album plays out as a whole…"The King Welcomes You To Avatar Country" has a distinct, western country blues tone to the intro, playing on the idea of the old country, tumbleweeds and horse-back riding, back in the days when America was first founded for example, the notion of having grown out of the desert, though it gradually becomes more rock-based and sadly a little repetitive as it drags on, not to mention a horrendously messy solo…when the band knuckle down mind you they can deliver…"Kings Harvest" implements some solid, bass-driven riffs over Johannes Eckerström's impressive growls, while "A Statue Of The King" appropriately rocks harder than granite with a pummeling chorus and breakdowns, yet they are equally as enjoyable on "The King Wants You" which in ways could be mistaken for something CKY would have written given its overall tone and more melodic musical delivery. The albums weaknesses however, really are a result of the concept itself. "The King Speaks" is no more than an indulgent character monologue, parodying royal announcements, speaking of enema's and his majesties bowel movements…but it's honestly not funny, while the closing double-header of "Silent Songs Of The King" parts one and two add nothing to the album at all…the former is almost non-existent, so hushed it is, before the latter is no more than a sluggish, metal-based instrumental. Creatively, fair enough the band went with a narrative and tried to deliver something artsy but when they can deliver tracks like "Tsar Bomba" and "Get In Line"…this is annoyingly sub-par. And I'm sick of the word king…
Score: 6/10
Avatar Country Album Info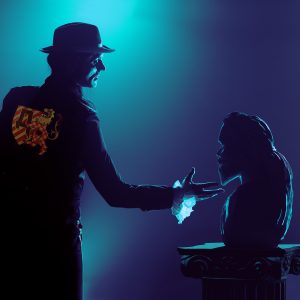 Track List:
1] "Glory To Our King"
2] "Legend Of The King"
3] "The King Welcomes You To Avatar Country"
4] "King's Harvest"
5] "The King Wants You"
6] "The King Speaks"
7] "A Statue Of The King"
8] "King After King"
9] "Silent Songs Of The King Pt.1: Winter Comes When The King Dreams Of Snow"
10] "Silent Songs Of The King Pt.2: The Kings Palace"
Record Label: Century Media Records
Release Date: January 12th
Avatar Online: http://avatarmetal.com/ 
How useful was this post?
Click on a thumb to rate it!
Average rating 0 / 5. Vote count: 0
No votes so far! Be the first to rate this post.
Related
About the author
Gavin Griffiths AKA GavTheGothicChav 31 Based In South Wales Favourite Bands: HIM, The 69 Eyes, Paradise Lost, CKY, Rise Against, Alkaline Trio, Type-O-Negative, Turbonegro, Depeche Mode... Enjoys: Pizza, Jack Daniel's, Comedy Roasts, WWE, Horror Movies, Sloths, Panda's, Eurovision Dislikes: The Concept Of Being "Offended", Hype, Instrumental Tracks, Interludes, Overly Long Tracks