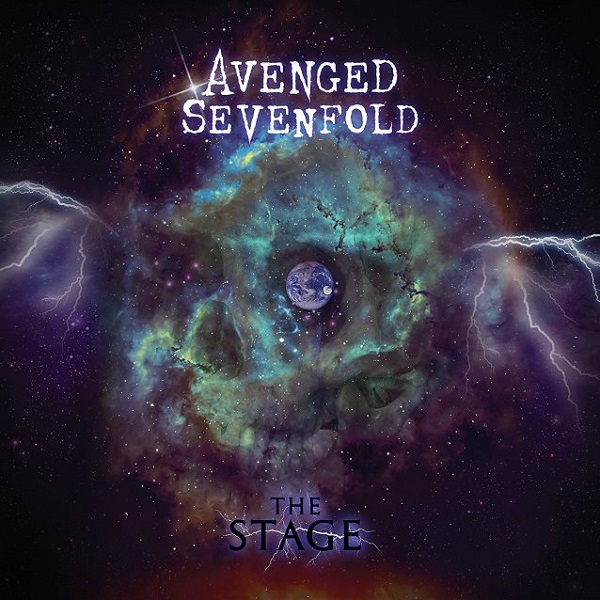 Avenged Sevenfold – The Stage CD Review
28th October 2016
My, my, my. Avenged Sevenfold have kept this one close to their chests. We got a teaser of new music way back in the spring of this year, and then complete radio silence. Then, all of a sudden, metal news sites were blowing up with rumours and leaked information over the last few weeks. There was even a fake Instagram post from Fozzy's Chris Jericho, citing a December release and a fake album title. Yesterday, following the leaked information from Amazon.  But, in the interest of making sure we didn't publish incorrect information, AATR decided to hold off until this morning before launching the review. So, what's the verdict?
The first impressions of The Stage are largely good. Avenged Sevenfold have gone for a much more melodic take for this record, and are leaning towards crafting huge, epic tracks. Critics of 2013's Hail To The King will be glad to know the band of shaken off much of the out-and-out Metallica worship with The Stage. However, this has led to the record being less heavy than it's predecessors. There are still some really hard-hitting riffs, and even some blast beats, but taken as a whole, The Stage is definitely melody-driven, even proggy at times. More so than anything Avenged Sevenfold has released before.
Thematically, The Stage takes a whole new turn for the band. The album is almost entirely focussed on scientific themes. The album opens strong with the eight-and-a-half-minute title track (which can be listened to above). The track is heavy on the guitar leads and features some of M Shadows most powerful vocals on the whole release. Tackling the subject matter of nanobots, Paradigm has quite a sinister feel to it throughout, and one of those massive choruses Avenged Sevenfold are known for.
The shortest track on The Stage is also one of the heaviest. God Damn is as punchy, fast and riff heavy as it is catchy. Verging into the realm of ballads once more, Roman Sky is a soft and deeply emotive track, complete with hints of stunning orchestration. Fermi Paradox is another of the heavier tracks featured on The Stage. However, the real talking point of this album is the 15 minute epic, Exist. Exist is a truly astounding track, taking the listener on a journey from a long, riffing instrumental section to a softer, proggier passage, and back again. The track even features spoken word from esteemed atrophysicist Neil deGrasse Tyson. I could talk about this track for an entire article, but it truly is something that needs to be listened to, to get a proper feel for.
Both musically and lyrically, The Stage is the most ambitious album Avenged Sevenfold have ever released. As much as I enjoyed Hail To The King, I – and many others, it seems – felt they played a little too close to their influences. With The Stage, the band have found their sound again. They have always been a band that is hard to place, but The Stage is a complete reimagining of Avenged Sevenfold's classic, trademarked brand of metal. Though it lacks a bit of the crunch of previous efforts, it is completely unique, and – both for someone who is not a massive fan of the band, and the die-hards – totally enjoyable.
Score: 8.5 out of 10
The Stage Information
Track List:
1. The Stage
2. Paradigm
3. Sunny Disposition
4. God Damn
5. Creating God
6. Angels
7. Simulation
8. Higher
9. Roman Sky
10. Fermi Paradox
11. Exist
Record Label:
Capitol Records
Release Date:
28/10/2016
For fans of…
Iron Maiden, Metallica, Alter Bridge
The Stage is out NOW on Capitol Records. Order it here.