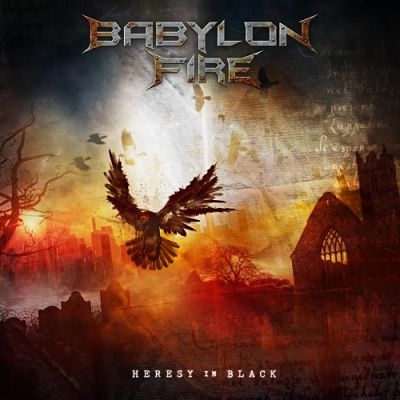 Babylon Fire Album Launch with support from Vice and Prognosis – Friday 13th October 2017 at Rebellion Bar, Manchester.
16th October 2017
0
By
Aaron Emerson Heather McNeil
On a strangely warm day, in the middle of October, the Rebellion Bar played host to the launch party of the Babylon Fire's new album, Heresy in Black; helping them create the party mood, they brought in the support of Manchester's thrash metallers, Vice and homegrown Progressive Metal quartet Prognosis coming off their appearance at Bloodstock 2017. Rebellion has become the venue of choice for local and underground bands to strut their stuff in Manchester, their reputation has been increasing and for damned good reason; their stage rejuvenation and increase in amps has made them an envy and it's no surprise that they are taking the plaudits for it. 
Founded in 2015, Prognosis (8) opened up to a bumper crowd that was continuing to filter into the venue; though only a short set, they certainly kicked it off with aplomb. As the opening Waste ripped out, drummer Aaron Youd's (Amethyst's drummer) flamboyant, controlled fury dominated the proceedings; the clear influences of maestros Mastodon and the meteoric Gojira, Prognosis showed that they definitely have the ability to compete at the top-level. Continuing into Echoes and High Road the dual vocals of Danny Daemon and Phil Weller worked incredibly well; the growls of both lend to the complexity easily, the impressive tempo of the chord and riffs highlighted the ferocity of the tracks. Much to the delight of the throng of fans Christian Hickson's twanking solos were a massive hit, it was a true triple threat with bassist Danny Daemon and twin lead Phil Weller creating the sort of sound you would expect from a progressive metal band. Mixing up the styles of brutal riffs with progressive rock notes gave Prognosis an edge; though they maybe lumped into the prog metal genre, they have a technique and brutality that projects them beyond the singular genre tag.  
If there was one sticking point, Phil Weller's voice appeared to strain as the set progressed, whether due to over stimulation his vocal chords or illness, not too sure yet this was just part of the slight issues as guitarist Christian Hickson ended up with a little technical glitch when his wires decided to their own ideas with cutting out. Credit had to be given to the frontman and bassist Danny for his banter as Christian quickly sorted it all out. Technically gifted, Prognosis ploughed through epic song after epic song, in a relentless fury from the pits of hell As the set started coming to a close with Sycophant and then the mighty Drones, one thing was definitely on show; Danny's vocal brilliance matched his incredible craft with the bass, his banter and enthusiasm was the perfect mix, right down to using his bass as a "gun" an "shooting" Christian to play the final chords to wrap up a stunning set of technical genius. 
Setlist: 
Waste
Echoes
High Road
Sycophant
Drones
Well the night seemed to have sold well, the heat in the room increased and the crowd mingled with one another with excitement and anticipation. There was good reason for this as Vice (7) were next up to continue to warm up the crowd; considering that Prognosis brought up the heat, Vice were set to ignite the fuel and that was exactly what they did. Back at their second home, Vice got off to a flyer with the thunderous epic Wrath; Tom 'Acky' Atkinson stood firm and proud unleashing his vocal tirade of sound on the welcoming crowd. Vice produced a solid performance, new bassist Aiden Lord looked calm and collected in his role and produced a stellar performance, showing incredible skill and promise strumming his 5 string. As the thrash ridden Gluttony came to an end so did Jack Trelawny's axe; with a snap of a string, it meant a shorter set but there was a silver lining in that the twin lead guitars became a twin lead of Gibson Guitars. You have to admire Acky's for his love affair with Gibson. The sound changed dramatically as a result creating a more raw, gritty and soulful feel to Sloth which the audience absorbed with glee. Dogged by technical issues such as a string snapping but so was the opportunity for one of the instruments to start "talking" to the speakers; regardless, Acky jokingly commented on that Babylon Fire were now free from the gremlins due to Vice and Prognosis dealing with them for them, Vice finished it off with the perfect shredding mastery of Greed, not the ending they wanted but a stunning song to end a very good set. 
Speaking to Tom after the set certainly raised some eyebrows around Aiden Lord. Tom was very candid around their situation when it comes to bassists with a tongue in cheek comment of "welcome to Vice", however did say that Aiden has stated he will be with them until Christmas and to see where it would go from there; but here is the kicker, turned out that he had learnt the material for the show within a week and had only done one rehearsal before the show. Christ! This young lad is ridiculous if he managed that and produced the amazing performance he did. 
Setlist:  
Wrath
Gluttony
Sloth
Greed
Babylon Fire (9) was the reason we were all here however and with a bumper crowd now buzzing with excitement as the quintet entered stage left, the fire was well and truly lit within the throng of people gathered ready to get a taste of the new album live. It started with a bang, giving us a taste of the new album with Raven Cursed; the room was vibrating from the multitude of amps and speakers that make Rebellion a venue to die for, for local bands. For a bar it is of a sizable place but for a venue, quite small, yet the sound it produced and a sound Babylon Fire took full advantage of was outstanding. Up front, Dan Buxton (ex- Soma Dark) was on fire, his unique vocals worked brilliantly with both new and old material; his incredible ability to hit the high notes then launch into the guttural aggressive growls that are synonymous to Babylon Fires style. It was a clever introduction to the new material by blending it seamlessly with the old more familiar songs, not just by blending it but by slotting them in around the hits as Clarion Call rang out straight after the opener. It wasn't just about the hit new and the hits, though, it was also an opportunity to play songs they had not had chance todo so for a very long time; as Coup de Grace blasted out its final notes, Will Reece introduced The Day the Angels Died, a song they have not played live since 2010 and boy did it go down well with the stalwart fans. It was hit after hit from Babylon all night long, Rishi Mehta looked like he was in his element, firing out heavy riff after blood curdling riff. 
Babylon were in a state of euphoria, the 150 plus fan base were rocking to the every beat, every riff and every note; yet it appeared like the once enigmatic Ryk Swillo seemed somewhat subdued, never one to shy away from the front and get into the face of the crowd, Ryk held back, set in the shadows of the drum kit strumming perfectly on his bass It was the introduction of Freight Train that ramped up his involvement, and from that point on he was just what we know and love about the man; his energy was infectious, he came to the forefront whipping his hair around like a manic daemon as Devil's Night and the catchy fan favourite Shattered Crown ripped out. Next up was the title track of the album launch night Heresy in Black; the drumming capacity of Mark Cooper was on show throughout the set, more so with I Still Remember and the huge Blood In, Blood Out to finalise the whole night. The crowd was on song too, ranching up the volume with their own vocals to the major tracks and of course the latest lyric video of Coup de Grace off the launch part album. This was a perfect way to show Babylon Fire were back and back with serious conviction. Here's hoping to a full-blown tour in the near future.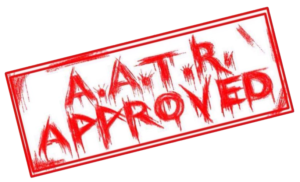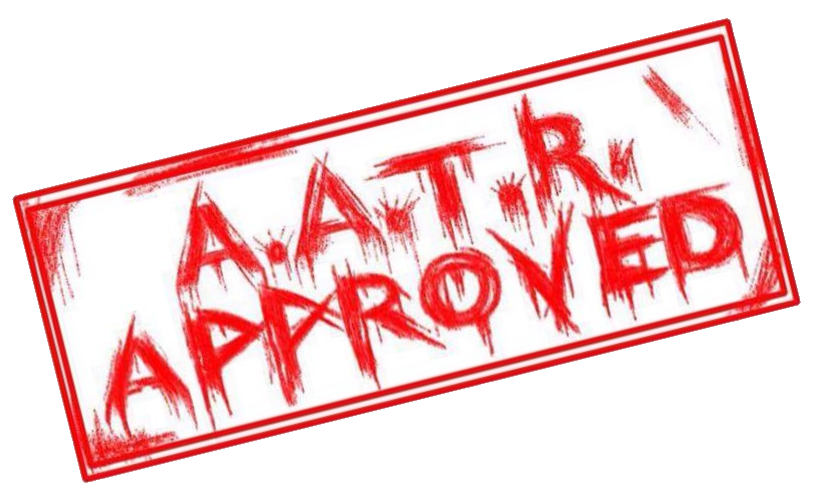 Overall 8.5/10 
Venue 8/10 
Crowd 8/10 
Setlist: 
Raven Cursed
Clarion Call
Coup de Grace
The Day the Angels Died
Within the Mouth of Madness
No Man's Land
Freight Train
Devil's Night
Shattered Crown
Heresy in Black
I Still Remember
Blood in Blood Out
Check out Prognosis on Facebook. 
Check out Vice on Facebook. 
Checkout Babylon Fire on Facebook

.

 
How useful was this post?
Click on a thumb to rate it!
Average rating 0 / 5. Vote count: 0
No votes so far! Be the first to rate this post.
Related