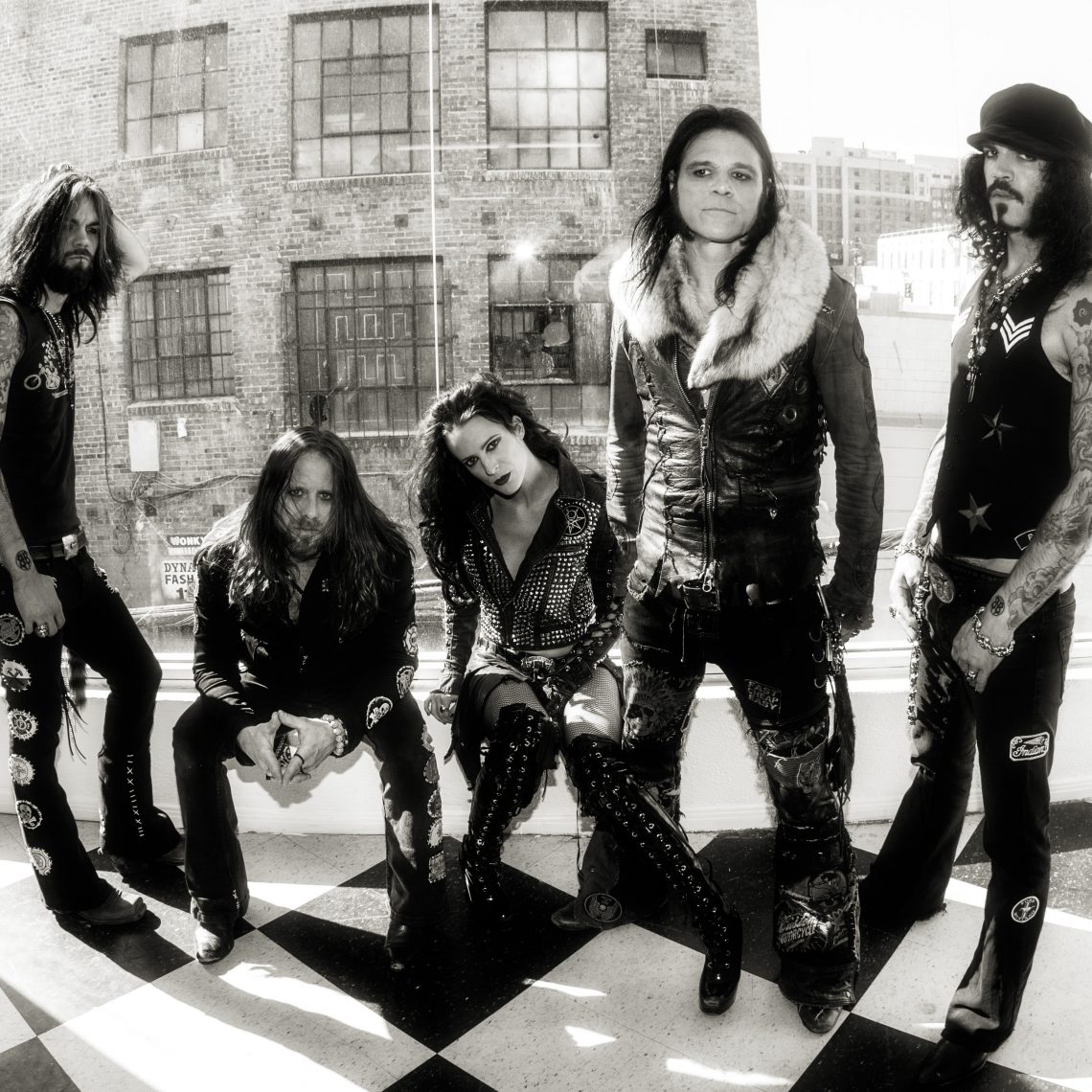 Beasto Blanco – Beasto Blanco
7th December 2016
Beasto Blanco features Alice Coopers bass player , Chuck Garrick who fronts this band & Calico Cooper (Alice's daughter) who also provides lead & backing vocals.
Live Fast Die Young was released in 2013 to great critical acclaim. This being the bands 2nd album it has a lot to live up to.
The self titled album shows a more mature approach. The 3 year hiatus has served them well. The song writing has certainly improved & openers Buried Angels & Grind are a prime example.
Still full of heavy riffs, thundering bass & still influenced by White Zombie & Motorhead, it's a very melodic album & has a few radio friendly tracks (Carcosa being one of them)
Feed My Frankenstein (which just so happens to be an Alice Cooper cover,) shows that the band really do have a playful side & is a lot more sexual than the original. Beasto Blanco have truly made this track their own.
Dark Matter has tinges of Ozzy Osbourne, which is no bad thing & leads perfectly into 51 second spoken word track, Sadhana.
The album picks up pace again with I Rise & doesn't let up.Machine Gun is incendiary with Calico sounding slightly psychotic.
Honey is incredibly catchy & a great track to get down & dirty with your partner. The drum pattern coupled with the crisp guitar will get juices flowing.
Penultimate track Blind Drive does what it says. Play this in the car & the miles fly by. A sublime earworm of a track.
Final track Damnation pummels like a jack hammer. A great ender, but it does leave you with the junkie itch for more.
As with their debut album, Beasto Blanco is catchy as fuck & after a couple of listens you'll be singing your head off & physically aching for a live show. Good news is you wont have to wait long for a live show as there's a tour shortly. Kicking off  2016/17 Fall/Winter tour starting in November, that includes a string of U.S headline dates, as well as an arena tour of Europe with German Hard Rock heavyweights Boshe Onkelz. They then return home to the U.S for another run of headline dates that will conclude with performances on the 2017 Monsters of Rock Cruise in February.
There is something on this album for rock & metal heads alike. Plenty of hooks, crunching guitars & drums that want to knock walls down. This album gets under your skin.

Let's hope it's not another 3 years for an album.
Score – 7.5/10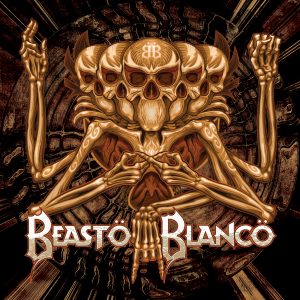 Track List
01. Buried Angels
02. Grind
03. Feed My Frankenstein (Alice Cooper cover)
04. Carcosa
05. Death Rattle
06. Dark Matter
07. Sadhana
08. I Rise
09. Machine Girl
10. Honey
11. Blind Drive
12. Damnation
Release Date
25th November 2016
Label
RatPak
Check out Beasto Blanco HERE & the album is available HERE