Beatrix Kiddo Experiment Release Their Debut Album, Rain On A Harpsichord
23rd May 2020
Beatrix Kiddo Experiment's debut album Rain On A Harpsichord (available on Spotify here) has been in the making for two years.
The end result is a thirty-minute exploration of just about every genre you can think of: harmony drenched in the richness of jazz, rhythms borrowed from the progressive rock textbook and catchy vocal melodies that could sit comfortably in an indie pop track.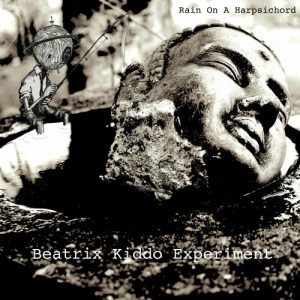 Opening track 'Closed For Business' is a tour through twisting harmony and punchy drums, while 'Cosmic' builds up a dense, swirling psychedelic texture. 'Last Train' abandons the progressive complexities of the rest of the album and focuses on simply creating a top-tier indie track. 'Lightbulb Child' encircles the album's catchiest melody with excursions into different genres, before the 'Interlude' dives into a brief, experimental barrage of noise. 'Falling Out Of Bed (At 1pm)' closes the album and moves from a funk-fusion first half into a straight-up heavy metal second.
Lyrically, the album favours a train of thought approach, allowing the natural rhythm of speech to take priority over meaning. As such, we're left with a surrealist exploration of topics ranging from drugs to London life.