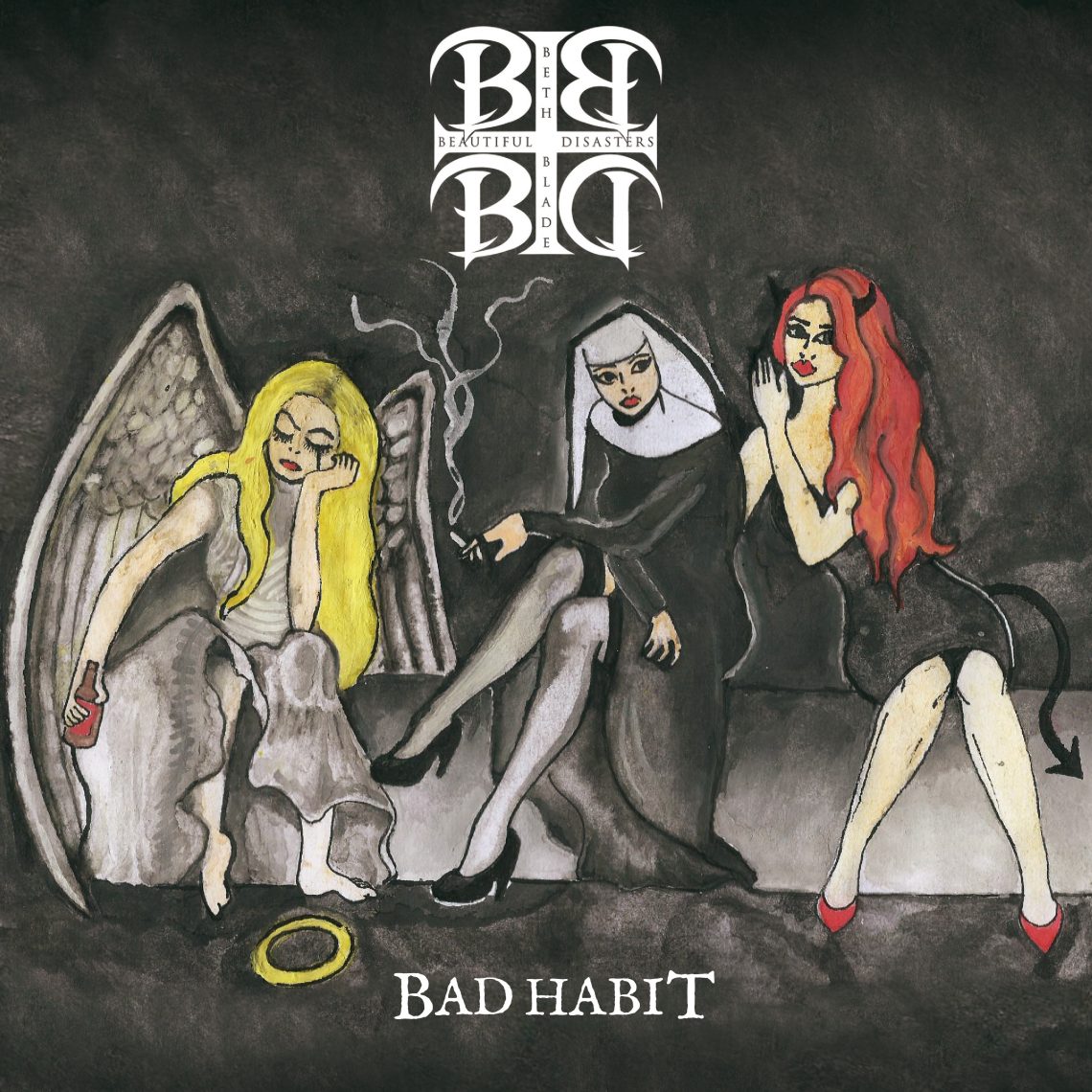 Beth Blade & The Beautiful Disasters – Bad Habit
13th December 2016
Recorded in just 6 days, produced by Nick Brine (Thunder, The Amorettes, Tyketto) & totally funded by a highly successful Pledge Campaign Beth Blade & The Beautiful Disasters are set to release their debut full length outing Bad Habit upon their rabid fan-base.
Loads of bottom end  & more polished than their E.P Sick Like This, Bad Habit shows Beth Blade & The Beautiful Disasters sounding as hard & heavy on record as they do live.
Bad Habit is full of grit, a total fuck you attitude, a more mature writing style (but still have tongue in cheek lyrics) & a lot more self-assured, which in part must be down to new boy & lead guitarist Craig Manning who is a great addition to this kick ass band.
Hell Yeah kick starts the album off with great effect & has an infectious, rebel rousing chorus that should get the most unresponsive of crowds going live.
Title track Bad Habit keeps the momentum going & rocks like a boat on choppy seas.
 Up next is Beautiful Disease which keeps the heat turned up & showcases just how perfectly in tune with each other this band can be.

Down & Dirty is exactly what it says on the tin & is also the true definition of this band & album.
Power ballad Poster Girl For Pain along with full on rocker Hell In High Heels are both re-recordings of live favorites & are just as jaw dropping.
This Bitch Bites shows how much attitude this girl & band have.
If You're ready To Rock has another infectious chorus & another track that'll be a monster live.
Penultimate track Angel With A Dirty Face is stunning. Such a beautiful track. An acoustic version of this has been doing the rounds on YouTube for sometime. However to finally get a full band version is sublime. It's the highlight of the album for myself.

The closer, Legends Never Die comes across as partially autobiographical with its reference to watching MTV at 5 years old & having rock n' roll change their lives. A first-rate tribute to days gone by.
Beth Blade & The Beautiful Disasters are a band to look out for & this album is truly balls out & swinging.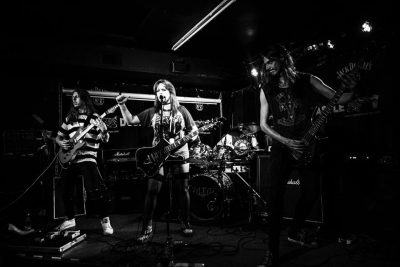 Score 8.5/10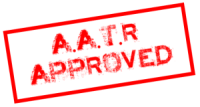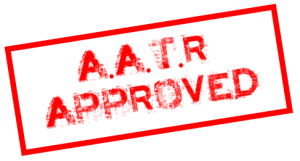 Track List
1. Hell Yeah
2. Bad Habit
3. Beautiful Disease
4. Down & Dirty
5. Poster Girl For Pain
6.This Bitch Bites
7. Hell In High Heels
8. If You're Ready To Rock
9. Angel With a Dirty Face
10. Legends Will Never Die
Release Date
16th December 2016 (for pledgers)
3rd April 2017 (for everyone else)
Label
Self Released

Check out Beth Blade & The Fabulous Disasters HERE & pledge for the album HERE while you still have time