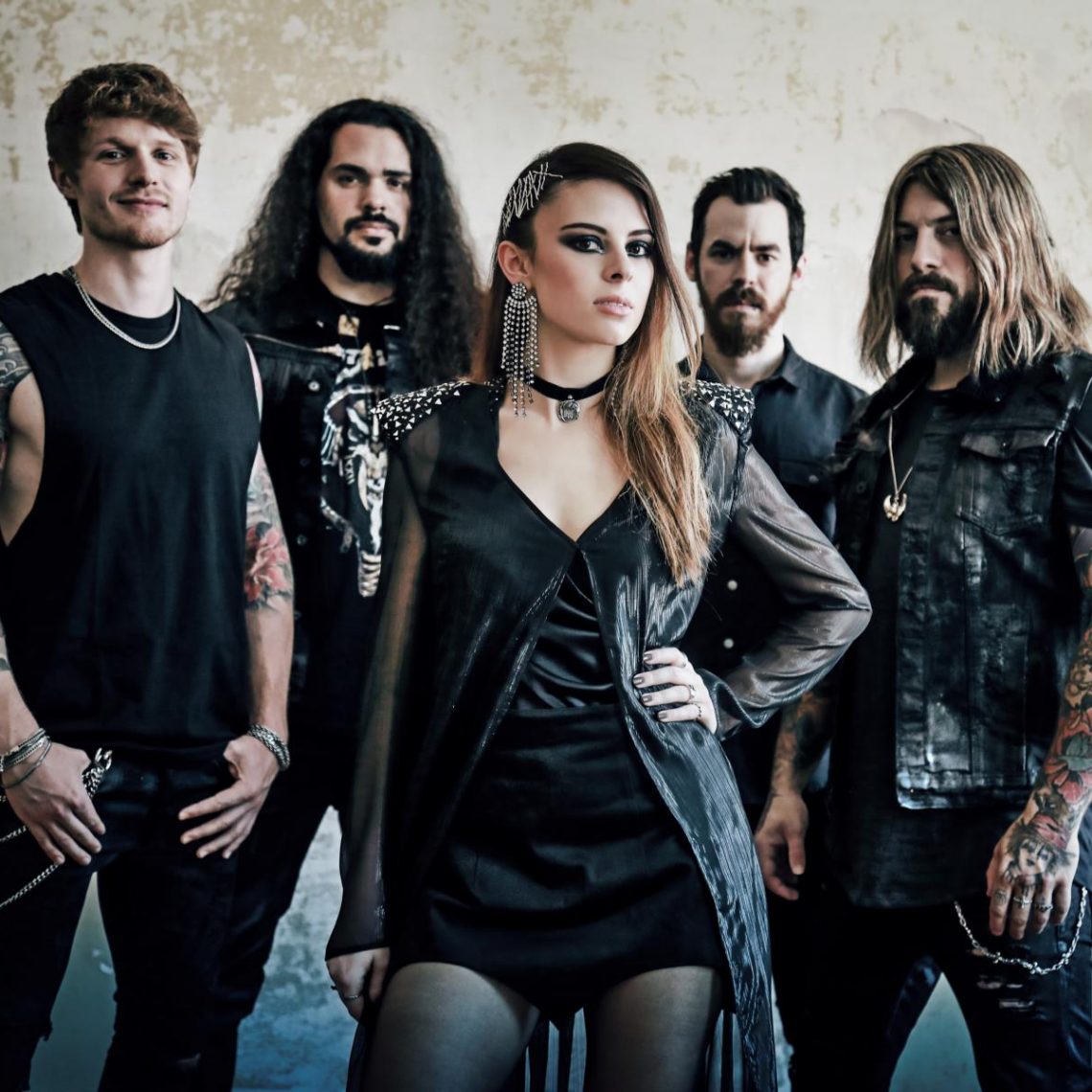 BEYOND THE BLACK – Release Official Music Video For "Million Lightyears"!
3rd August 2018
Just one month remains until BEYOND THE BLACK will release their brand-new album Heart Of The Hurricane – out on August 31 via Napalm Records (GSA via Airforce1). BEYOND THE BLACK celebrate a true story of success! Their debut album Songs Of Love And Death (2015) immediately scored #12 on the German album charts. Only one year later their latest release, Lost In Forever (2016) stormed the charts again and a top 5 ranking catapulted the band even further forward! We can't wait for their promising new release Heart Of The Hurricane! Today the band reveals their official music video for the song "Million Lightyears". With this heartfelt and powerful song about being stranded away from oneself and each other, the vocal duo of BEYOND THE BLACK shine in the new video for "Million Lightyears"!
Dive into "Million Lightyears" HERE!
BEYOND THE BLACK
is pure symphonic metal full of energy, straightforward and without any compromises! Their engines are hot, and roaring straight into the
Heart Of The Hurricane
. The title of the third album is not just a catchy phrase, it's a promise. It's the result of two years of hard work skyrocketing the band to the next level.
Pre-order
Heart Of The Hurricane
HERE
!
The new single "Million Lightyears" as well as the first two singles
"Heart Of The Hurricane" and "My God Is Dead" are unlocked as instant grat tracks.
You will receive an instant download of the single when pre-ordering the album! Don't miss out!
Full Heart Of The Hurricane track listing:
1.   Hysteria
2.   Heart of the Hurricane
3.   Through the Mirror
4.   Million Lightyears
5.   Song for the Godless
6.   Escape from the Earth
7.   Beneath a Blackened Sky
8.   Fairytale of Doom
9.   My God is Dead
10. Dear Death
11. Scream for Me
12. Freedom
13. Breeze
Bonustracks:
14. Echo from the Past
15. Parade
Heart Of The Hurricane will be available in the following formats HERE:
1 CD Jewelcase
1 CD Digipack
Digital Album
2LP Gatefold BLACK
2LP Gatefold GOLD
Limited Deluxe Box
Check out the official lyric video for the first single "Heart Of The Hurricane" HERE!

Check out the second single "My God Is Dead" HERE!
BEYOND THE BLACK have already played countless shows in Germany and the near foreign countries, with the British heavy metal legend SAXON, one of Germany's most successful bands POWERWOLF and the Dutch symphonic metal masters EPICA. They also appeared as support for the SCORPIONS 50th anniversary tour! They have also appeared at festivals including Wacken Open Air, Summer Breeze or the Wave-Gothic-Meeting. Now it's time to catch them on tour near you this summer & autumn:
Meet BEYOND THE BLACK on tour:
03.08.18 DE – Saarbrücken / Saarspektake
l30.08.18 DE – Hartenholm / Werner Rennen
02.09. – 07.09.18 DE – Bremerhaven / Full Metal Cruise
20.09.18 DE – Munich / Backstage Werk
21.09.18 DE – Hamburg / Metal Dayz
22.09.18 DE – Cologne / Live Music Hall
23.09.18 DE – Berlin / Kesselhaus
12.10.18 NL – Eindhoven / FEMME
14.10.18 ES – Mallorca / Full Metal Holiday
More dates tba!


BEYOND THE BLACK online:
www.beyondtheblack.de