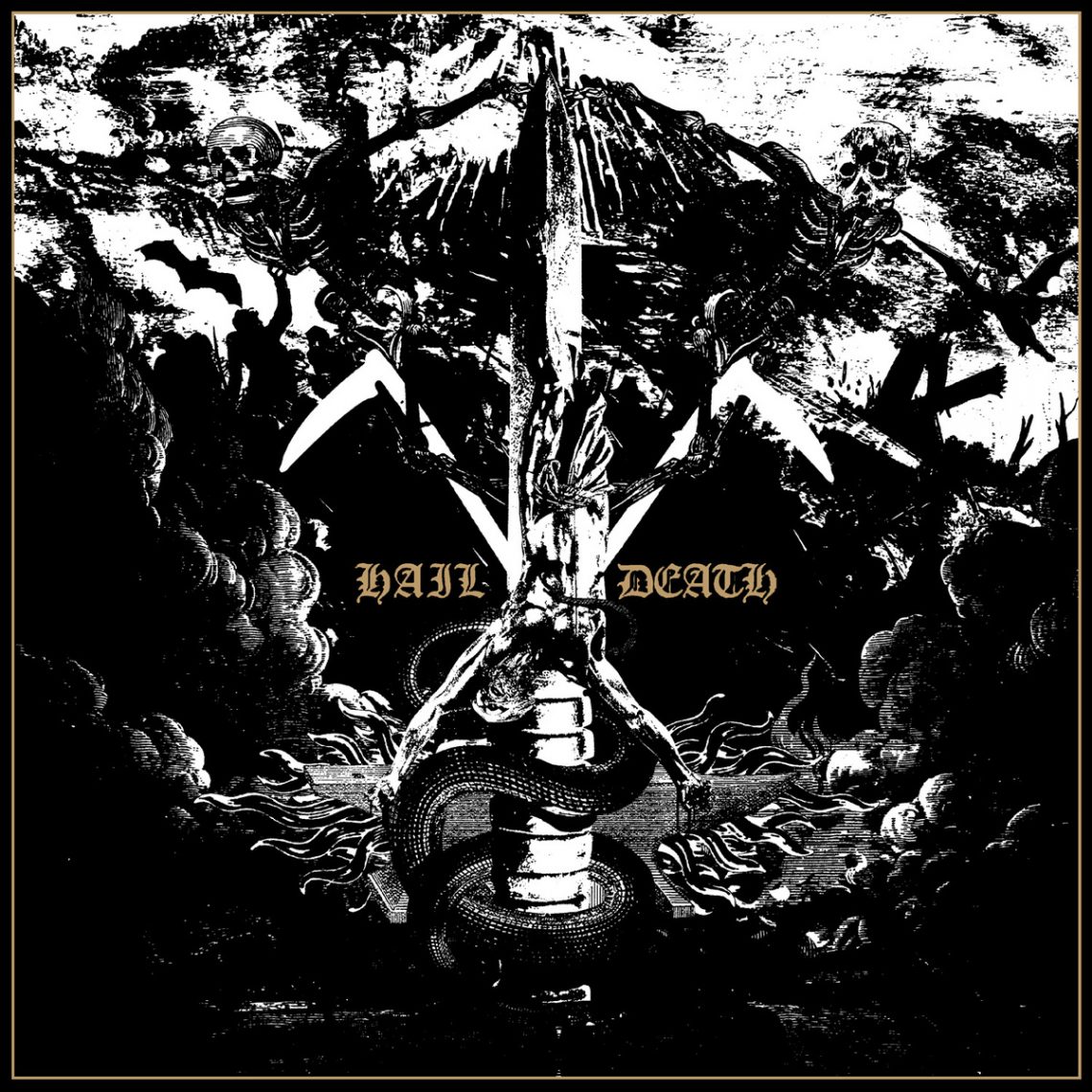 Black Anvil – Hail Death
11th May 2014
NY's Black Anvil are a a group of hardcore legends (Kill Your Idols/ Cro-Mags) that came together to form an impressive black/thrash outfit to be released soon on Relapse Records. To be honest, most of what I hear from Black Anvil's newest album, Hail Death, sounds more like they would be creeping out of the fjords of Scandinavia then the East or Hudson Rivers of NYC. Although, if you listen close enough there are most definitely hardcore leanings hidden within the riffs that help make Black Anvil more interesting than your average corpse painted pandas. There are even gang vocals scattered about – Gang vocals in black metal?!? Yes, and trust me – it works!
I love what the band are doing here. Right when you think you know what direction the song is going, Black Anvil surprise the listener and take the tune in a completely different direction. It's funny actually, most of the tracks here start of very black metal inspired, but as the songs continue you can hear the bands true selves come through. The farther they get within a track the more hardcore influence shines through, and I love it! I know it sounds wrong, but you can hear that the band are having fun with this – fun and black metal? Yes, you heard right!
You can tell these guys are having a blast incorporating all these elements they love into one rabid black thrashing beast! Listening even further into the record you'll hear old school "Ride the Lightning" Metallica influences (Seven Stars Unseen) and even very Motörhead moments, like the one heard about 4 minutes into the track Eventide. At first listen I almost wrote this band off as just another American band doing their best Carpathian Forest/Enslaved imitation.. I was dead wrong. Black Anvil embody a combination of styles I have never heard before. They are single handedly bridging the gap between extreme music, and doing it very convincingly. They have literally been able to incorporate every extreme influence from rock n' roll, punk/hardcore, thrash, black metal, and even doom-y moments into their repertoire. Now all they have to do is find a way to fit a bit of a brutal death metal influence and they've got everything covered!
While super impressed by this amalgamation, I believe Black Anvil will continue to refine their unique style and make it even better. The album began to drag a little mid way through and it might be due to the records mostly mid-paced tempo, but this is a slight jab at best. Cheers to you gents – I applaud you! The album may be entitled "Hail Death", but a more fitting title may have been "Hail Black Anvil"!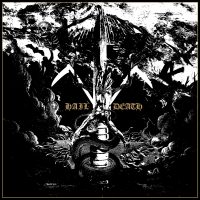 ALBUM INFO
Track List:
1. Still Reborn
2. Redemption Through Blood
3. Eventide
4. Seven Stars Unseen
5. G.N.O.N.
6. Until the End
7. My Hate Is Pure
8. N
9. Next Level Black
Record Label:
Relapse Records
Release Date:
27th May 2014