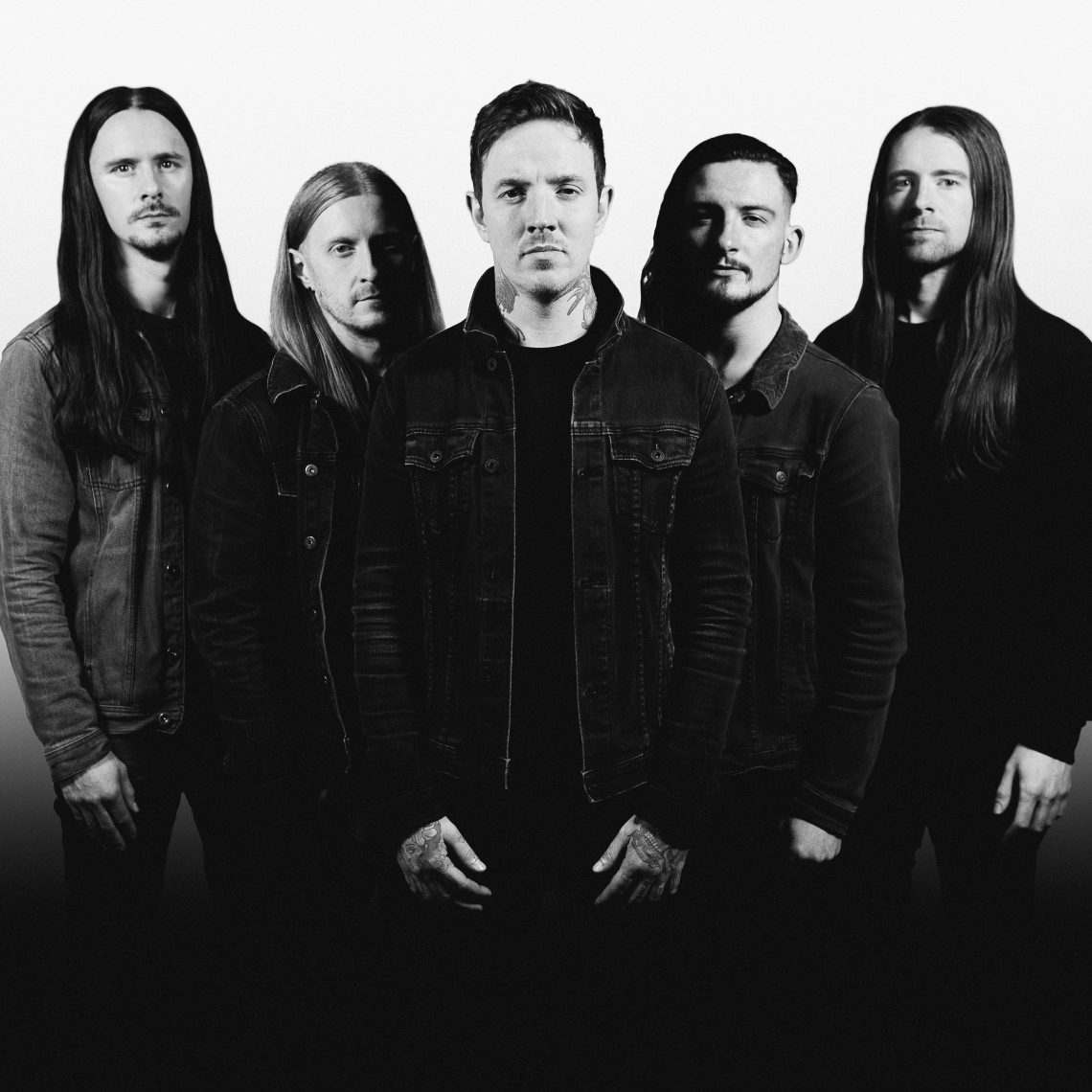 BLEED FROM WITHIN Announce New Album "Fracture"; Release Video For "Into Nothing"
27th March 2020
0
By
John Deaux
Acclaimed modern metal outfit BLEED FROM WITHIN are releasing a new song and video taken from their upcoming album, "Fracture", which is scheduled for a worldwide release on May 29th, 2020.
The band about the song and video: "'Into Nothing' is the second single taken from our forthcoming album, 'Fracture'. We wanted to release something darker this time round. This song looks at those who govern and questions their motives. At such a turbulent time in our society, this track has grown into something more. It acts as a social & political commentary. A call to those who feel abandoned and a reminder to the elite of who really holds power within our communities."
BLEED FROM WITHIN are putting the past behind them and positing an overhauled frame of mind on "Fracture". A recent statement from the Glaswegians aimed to reshape the band's heretofore struggles: "The doubt and fear that consumed us for years have been replaced with an insatiable hunger to grow as people. We've noticed this shift in energy and channeled it into our music. As a result, our new album is the strongest and most uplifting we have ever written."
BLEED FROM WITHIN embodied that statement during the writing and completion of early video single, "The End of All We Know." For it was this very track that served as a lighthouse for the rest of "Fracture". The album title may appear to have a negative connotation, but it serves a constructive purpose. The very definition of 'fracture' is a 'break,' 'breach,' or 'split.' BLEED FROM WITHIN are fracturing their relationship with "bad old days." "Fracture" and the songs contained within are liberation vehicles; the album is ten ways BLEED FROM WITHIN are opening new doors.
Like "Era", BLEED FROM WITHIN recorded "Fracture" at the band's rehearsal/studio space in Glasgow and with Adam 'Nolly' Getgood at Middle Farm Studios in South Devon.
The cover was again designed by their very own Davie Provan: "Sharing our album cover with the world is incredibly cathartic. Every album we've ever released holds a special place with all of us, and this is no different. 'Fracture' is a statement of intent; breaking away from all we've known and moving forward as a band. The journey starts here."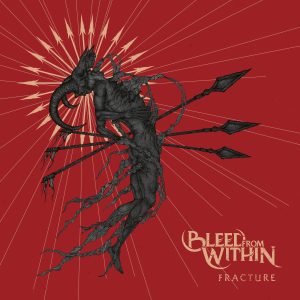 Preorder "Fracture" here: https://BleedFromWithin.lnk.to/Fracture
The following formats will be available:
Ltd. CD Digipak
black LP+CD
300x transp. red LP+CD via the band
200x clear LP+CD via EMP
Digital album
In November of 2019 the band had released "The End Of All We Know" as a first appetizer for the album before embarking on a successful tour European tour with Any Given Day.
"The End Of All We Know: https://youtu.be/mrtizXF1dpM
After the release of their latest album, "Era", BLEED FROM WITHIN toured with bands such as As I Lay Dying, Lamb Of God, Cancer Bats and Of Mice & Men and played prestigious festivals like Wacken Open Air, Graspop Metal Meeting and Bloodstock Open Air.
BLEED FROM WITHIN are:
Davie Provan – Bass
Craig 'Goonzi' Gowans – Guitar
Scott Kennedy – Vocals
Steven Jones – Guitar
Ali Richardson – Drums
BLEED FROM WITHIN online:
https://bleedfromwithin.com/
www.facebook.com/bleedfromwithinband
How useful was this post?
Click on a thumb to rate it!
Average rating 0 / 5. Vote count: 0
No votes so far! Be the first to rate this post.
Related
About the author
Some say Yank My Doodle, It's A Dandy! is a biographical movie based on John. Some have even said that his favorite artist is Chesney Hawke! All we really know is he sleeps inside out and his hair tastes like candy floss.