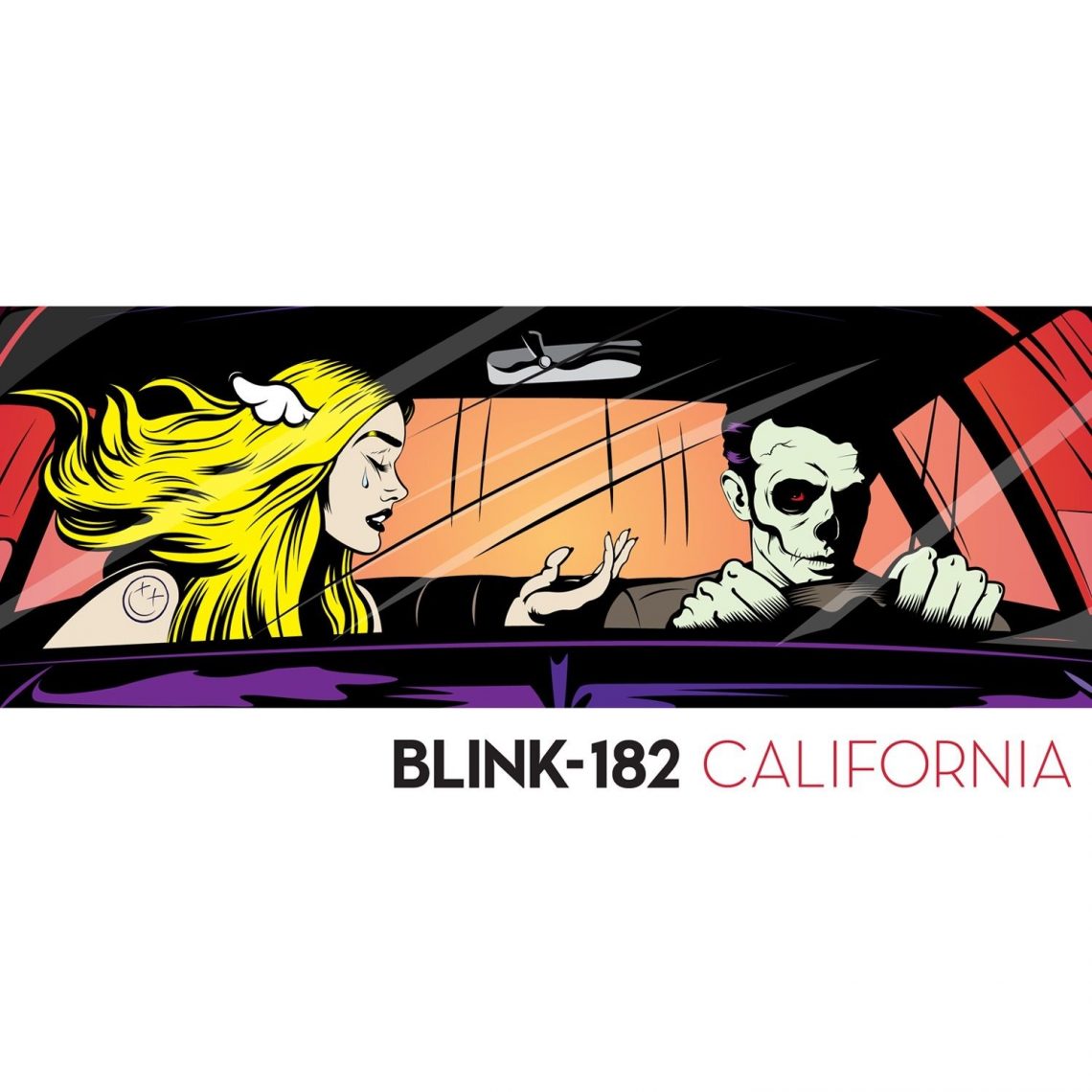 Blink 182 – California CD Review
10th July 2016
When you are 20, having air in your lungs and money in your pocket is a good enough reason to partake in the service of nights that wont be remembered, however Mark Hoppus is not 20. It's hard to take an album seriously when the frontman still sings about being drunk and in college despite the fact that he Is married with a child. While Blink 182 have maintained a strong level of consistency throughout their career, it is exactly this lack of progression that damages their newest release. Front-man Mark Hoppus is 44 years old and still singing about being a drunk college student and chasing girls. There is nothing wrong with a hint of nostalgia, but this borderline immaturity makes it impossible to take the album seriously.
While Matt Skiba has never written as big a hit as Mark Hoppus, they do seem like a natural fit together. Skiba coming from Alkaline Trio, a 3 piece punk band with 2 singers, 1 guitar and 1 bass. Unfortunately, it seems like neither of them really knew how to work together, which is a shame as the stand out part of this album is how well their voices interline with each other, like a match made in pop/punk heaven, but throughout the album there is so much mixing between styles of music and it ends up sounding like an Alkaline 182/Blink Trio or whatever you want to call it kind of album. The Only Thing That Matters being the most stand out representation of this as it's just a Trio song with Mark Hoppus instead of Dan Andriano.
There is also no consistency as you progress through the album. While there is no doubt that the artists have released great things in the past, it feels this album was rushed using lyrics from Blink 182 and the music of Alkaline Trio. The most irritating part of the album in my opinion is that on San Diego, Matt Skiba literally uses the same riff from Bored to Death and hopes that no one will notice. This is a glaring mistake that shoulda/woulda/coulda been averted. It is absolutely ridiculous that in his first release a as a member of Blink 182 he could make such a rookie mistake and how did no one else in the band notice it. THEY RECORDED IT ON THE SAME ALBUM. I was in a terrible punk band at 15 and could only play 3 chords, but still never made such an error.
However What this album does good, it does great, California and Bored to Death stand out as the best offerings on a mediocre offering from the Pop/Punk titans. Travis Barker as always cements himself as one of the greatest drummers in the genre. Bored to Death manages to capture the imagination and it had me sat rocking my head, when the first chorus drops, I found myself excited for what this album had the potential to be. Bored to Death deserved a better album to be on. California reeks of adolescent hopes and dreams while also showing an adults perspective of the suburban dream. The lyrics and the composition ooze happiness and in a time of such darkness, it's a breath of fresh air to be put in that mindset.
To finish off, I do like this album and will probably listen to it religiously for the next couple of weeks, but it is by no means the best release by anyone involved in its creation and had they taken a little extra time this would have been a much better album. And I truly hope they will do better next time and get back to the Blink 182 that helped form part of the vehicle that took me through my adolescent years.
Score: 7 out of 10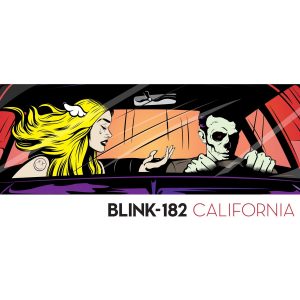 ALBUM INFO
Track Listing:
Cynical
Bored to Death
She's Out of Her Mind
Los Angeles
Sober
Built This Pool
No Future
Home Is Such a Lonely Place
Kings of the Weekend
Teenage Satelites
Left Alone
Rabbit Hole
San Diego
The Only Thing That Matters
California
Brohemian Rhapsody
Release Date:
01/07/2016
Label:
BMG Rights Management
For fans of:
Quietdrive, Alkaline Trio, All Time Low