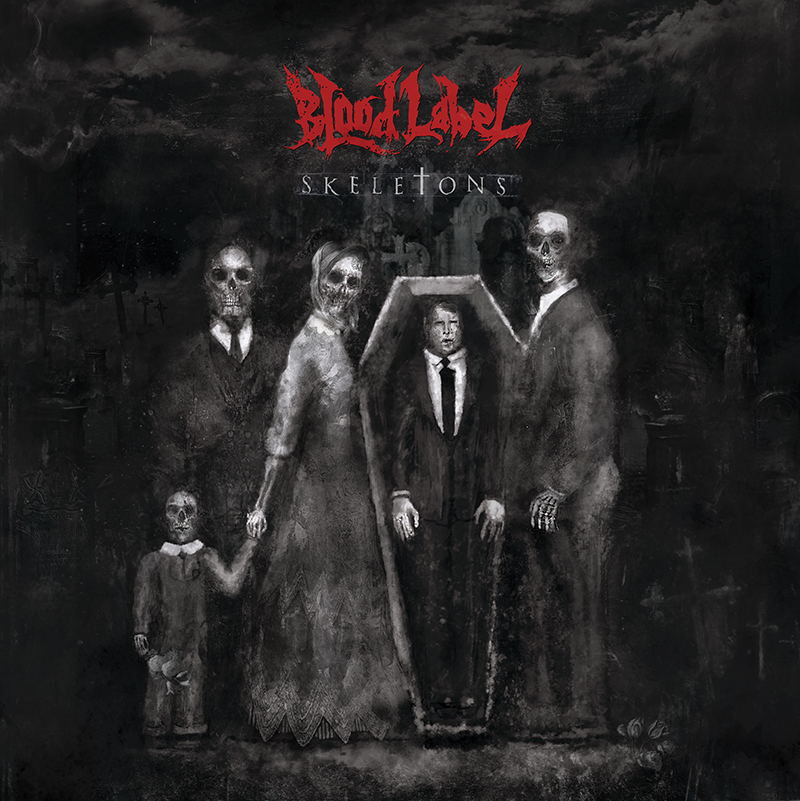 Blood Label – Skeletons
4th March 2014
Blood Label (DK), a new band featuring members of Hatesphere, Dawn of Demise, and The Burning, comes out swinging with their debut album Skeletons. You can definitely tell a part of Hatesphere hitched a ride on this record, although not the thrash raving mad Hatesphere you may be thinking of. It's more akin to their slower heavier tunes scattered across a few of their albums. Don't get me wrong, while most of the album has more of a mid-paced vibe, there are plenty of thrashy moments present. It's actually quite the interesting mix going on here. Kenneth Klitte Jensen's vocals here remind of a bit of Gus Chambers (Grip Inc.) or even more so Peter Dolving (ex-The Haunted). To be quite honest this album reminds me a lot of what The Haunted did with the album "The Dead Eye"; mid-paced tunes focused more on vibe and feel then pure ferocity.
This album is very heavy, aggro, and sonically huge. If I had to guess I would say Jacob Hansen or Tue Madsen were behind the boards on this one. The only problem here is, while the whole record is very cohesive and well produced, Blood Label is just missing the mark. I feel like this band is on the right path and have a lot going for them, but it all sounds stale mid way through the record.
Actually one of the cooler moments of the record for me is Disease Pit, the beginning containing a very delta blues inspired theme. The song also has a few more unique parts happening that I would of liked to hear spread more across the record. Fans of The Haunted and Machine Head will definitely dig this record.
Blood Label are on their way and hopefully grow even more from this record because I believe there is something special here, they just haven't found it yet.
Score: 6.5
ALBUM INFO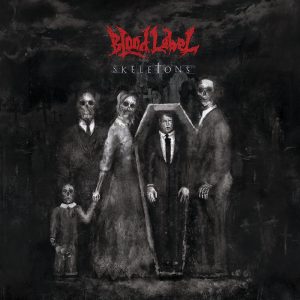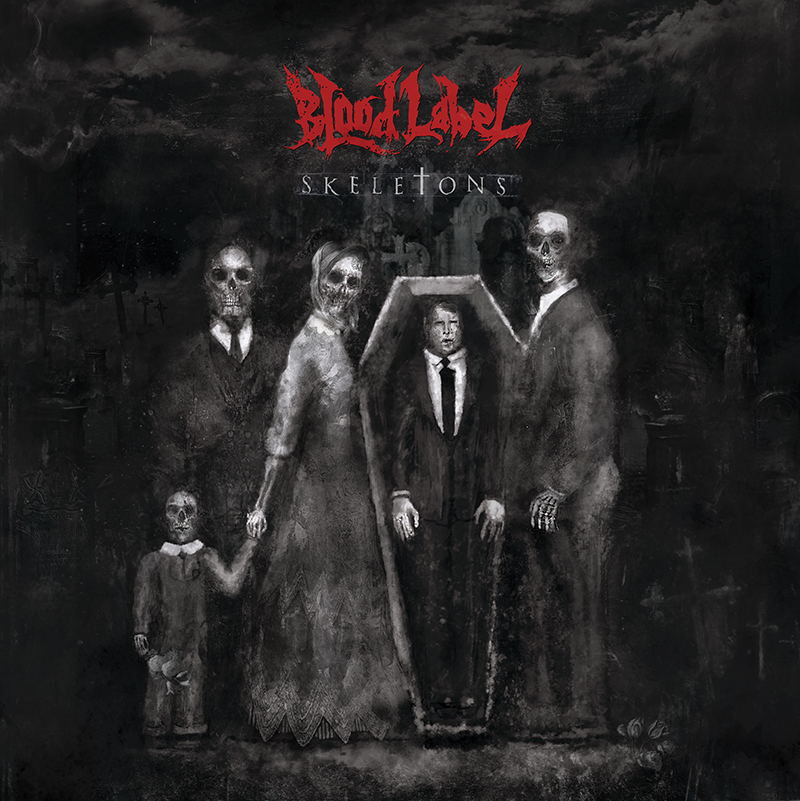 Track Listing:
1. Deliver Me From Evil
2. Snake In The Grass
3. Shotgun-Blown In The Face
4. Paranoia
5. Bad Blood
6. Stuck In Limbo
7. Hell Holds A Place For You
8. Explode
9. Disease Pit
10. Skeletons
11. Coup De Grace
12. The Black Arts
Record Label:
Mighty Music
Release Date:
March 17th 2014
For Fans Of:
The Haunted, Hatesphere, Machine Head, Konkhra