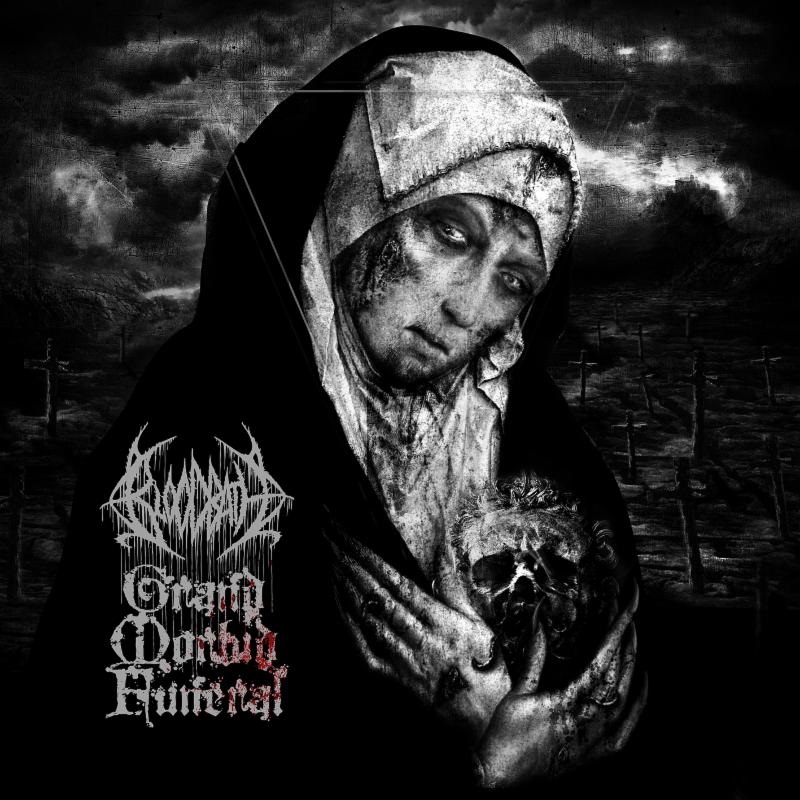 Bloodbath – Grand Morbid Funeral
15th November 2014
Video ID not provided: Please check your shortcode.
Grand Morbid Funeral is proof that Death Metal can still be gore and exciting.
Carlos Cardoso
Welcome back the Swedish death metal juggernauts Bloodbath, and bask in the brutality and glory of their 4th album Grand Morbid Funeral. Also, say goodbye to Mikael Åkerfeldt and prepare yourselves for the terrifying growls from the deep by Nick Holmes. That is the fundamental change in Bloodbath; the Opeth frontman decided to dedicate himself to progressive rock, and so Bloodbath were left with the task of finding a new vocalist. Nick Holmes may surprise the younger fans, but the older ones, those who remember Lost Paradise, were not shocked when they first heard Old Nick back to his deep snarl that used to set him apart from all the other generic death metal vocalists.
Grand Morbid Funeral maintains the fascination with horror imagery; there are tracks with names like "Let The Stillborn Come To Me", "His Infernal Necropsy" and "Beyond Cremation", which will remind older fans of the first death bands, when they were all about violence and gore.
Recorded once again at Ghost Ward Studios and the City of Glass Studios in Stockholm, and mixed by David Castillo (Meter Exemplos), Grand Morbid Funeral is the most putrefactive album these Swedish have put out. With a perfect disdain for the overly produced modern death metal, you can smell the stench of a dirty old garage in their music: no gimmicks, just great classic death metal.
The record opens with "Let The Stillborn Come To Me" and it introduces us to the aggressive rhythm that will accompany us throughout the album. It's a very fast track, with unrelenting drums by Martin Axenrot, and although we've gotten more used to seeing him construct more prog rock scenarios in the last 4 or 5 years, his intricate style of playing is a perfect fit for this record. The track also features the first instance of great solos by Anders "Blakkheim" Nyström. "Total Death Exhumed" once again displays the writing skills of "Sodomizer" and "Blakkheim", it is from their minds the unsettling guitar in the background that conveys a chilling paranoid feeling to it all. "Anne" is the first instance where the band actually slows down, but its sluggish death metal tones are perfectly counterbalanced by occasional thrashy riffs and guitar solos. "Church Of Vastitas" enhances the setting of claustrophobia with even more splendid work by both guitarists, but it is Holmes's voice that shines, it's his perturbing growls that stand out. Speaking of standing out, Axenrot's drums in "Famine Of God's Wrath" are simply perplexing to hear. His technical ability is showcased to the fullest in this thrashy display of inhumanness, and his speed and skill truly elevate to new heights. The rest of the record continues with the same quality – great rotten death metal with the occasional thrash nod here and there.
Grand Morbid Funeral is proof that Death Metal can still be gore and exciting, and 15 years later there is no doubt that Bloodbath deserve to be in the company of those bands of old in the pantheon of extreme death metal – one of the best of the year.
Score: 9 out of 10
ALBUM INFO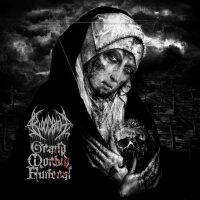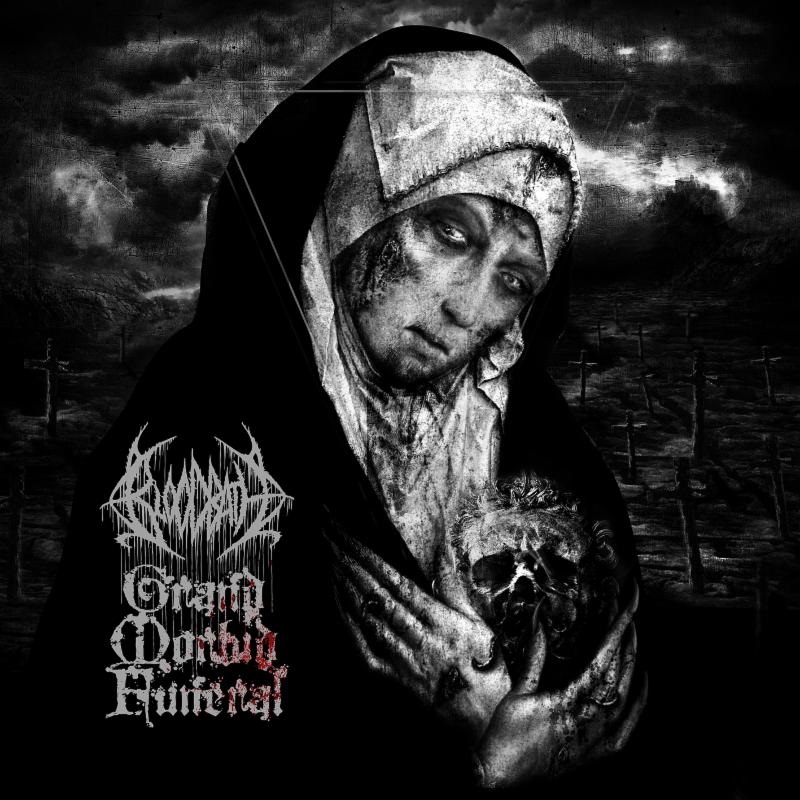 Tracklist
1. Let The Stillborn Come To Me
2. Total Death Exhumed
3. Anne
4. Church of Vastitas
5. Famine Of God's Word
6. Mental Abortion
7. Beyond Cremation
8. His Infernal Necropsy
9. Unite In Pain
10. My Torturer
11. Grand Morbid Funeral
Record Label
Peaceville Records
Release Date
November 17th 2014
Links
http://bloodbath.biz
https://www.facebook.com/bloodbathband