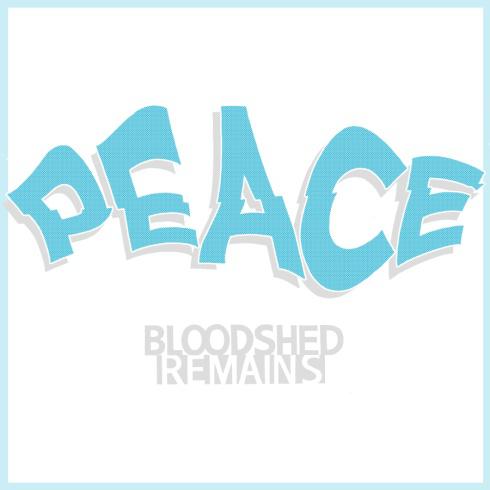 BLOODSHED REMAINS – PEACE, EP – CD REVIEW
28th July 2016
4177 miles away from it's New York City birthplace, 'Hardcore' raises it's angry head in Ybbs; Austria, in the form of 'Bloodshed Remains'. A band who have been musically assaulting their way around the world for the best part of a decade. In August 2016, the band are set to release 'Peace', a four track EP that they describe as "fresh sound" for 'Bloodshed Remains'.
I was intrigued to find out what a "fresh sound" would mean for a band that's been slogging away in the 'Hardcore' scene for so long. So, I looked up their back catalogue for comparrison. What I found was a slamming band, with a feral edge and a mosh pit triggering groove and attitude. Sadly, "Peace" seems to share very few of these attributes and falls short of delivering the explosive energy of 'BSR's' previous material.
'Peace' doesn't have the feel of an EP written by a seasoned band, it's feels more like the efforts of a new band that haven't quite found thier feet. I believe 'Peace' is being delivered by a new line up for 'Bloodshed Remains', so that may explain the almost tentative vibe of this release.
For Hardcore fans, there's all the staples of the genre on 'Peace', in terms of beatdowns, gang vocals and pulse quickening hardcore beats but for me none of the elements bind together sufficiently to form a solid product. Work by the band is already underway for a follow up, full length album, on which I hope 'Bloodshed Remains' are able to capture some of their original fire at the same time as moving forward and keeping it fresh. 
Score 6/10 
Album info
Track list
1. Peace
2. Bright Lies
3. Burnt Out
4. Victim of Circumstance
Release date 
19/08/2016
Record Label
Demons Run Amok Entertainment 
Website
www.bloodshedremains.at