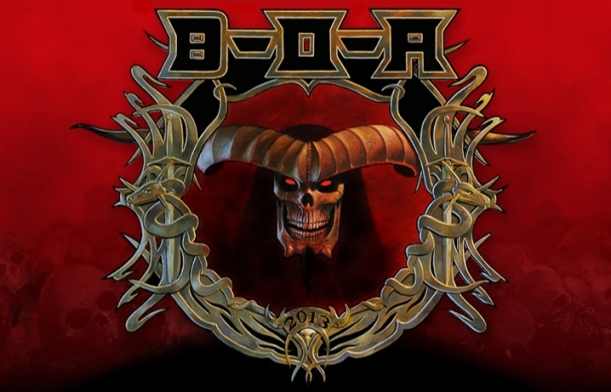 Bloodstock 2015: Dark Angel, Death DTA & Nuclear Assault added!
7th October 2014
Bloodstock have only gone and outdone themselves with the addition of 3 more awesome bands added to an already killer Bloodstock 2015 lineup! As we all know, so far we have Within Temptation, Opeth, Sepultura, Cannibal Corpse and Ihsahn. Todays announcement has just added:
* Dark Angel (ONLY UK show)
* Nuclear Assault (ONLY UK show)
* DEATH DTA (ONLY UK festival)
Needless to say everyone at All About The Rock are excited at this new announcement! Who will be the next bands to be added? Watch this space!