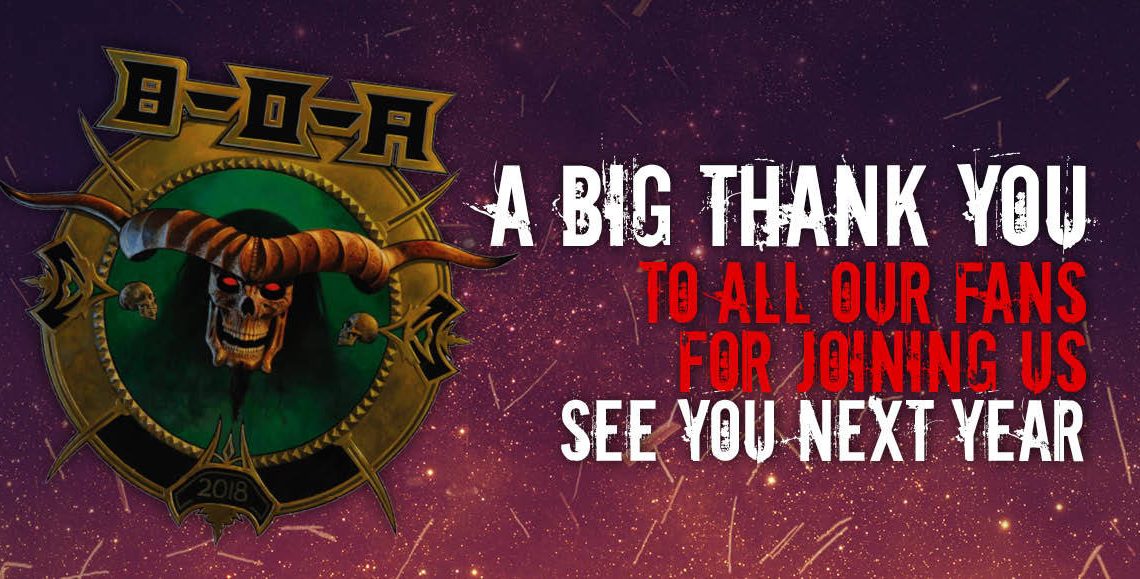 BLOODSTOCK reveal GOJIRA & NIGHTWISH for 2018
15th August 2017
BLOODSTOCK FESTIVAL REVEAL GOJIRA & NIGHTWISH AS FIRST 2018 HEADLINERS
After their most successful festival to date in 2017 and first ever weekend sell-out at a capacity 15,000 tickets, 
BLOODSTOCK
 is thrilled to announce 
GOJIRA
 and 
NIGHTWISH
as its first headliners for 2018's event which will take place at Catton Park from 9th-12th August. 
GOJIRA tell us "We are excited and honoured to headline BLOODSTOCK festival in 2018.  One of our favourite festivals in the world.  We had such a great time in 2016 with the BLOODSTOCK crowd and are sure that 2018 will be even better.  We are already planning what we can do to make it the most awesome GOJIRA show yet. We can't wait!"
Meanwhile, NIGHTWISH tell us; "We can't wait to hit the mighty BLOODSTOCK Festival in 2018!  By then we'll be in full flight on our 'Decades' World Tour (a retrospective) so expect an unusual setlist with a bit of nostalgia for the old fans, but some recent epics for the new.  We will throw ourselves into it with everything we've got so be there!"  
The bands were revealed at the festival this weekend, on the big screens at the Ronnie James Dio main stage.
Early Bird tickets are available now from http://bloodstock.seetickets.com, priced £125 plus booking fee.  VIP tickets will be available from 1st September. www.bloodstock.uk.com.