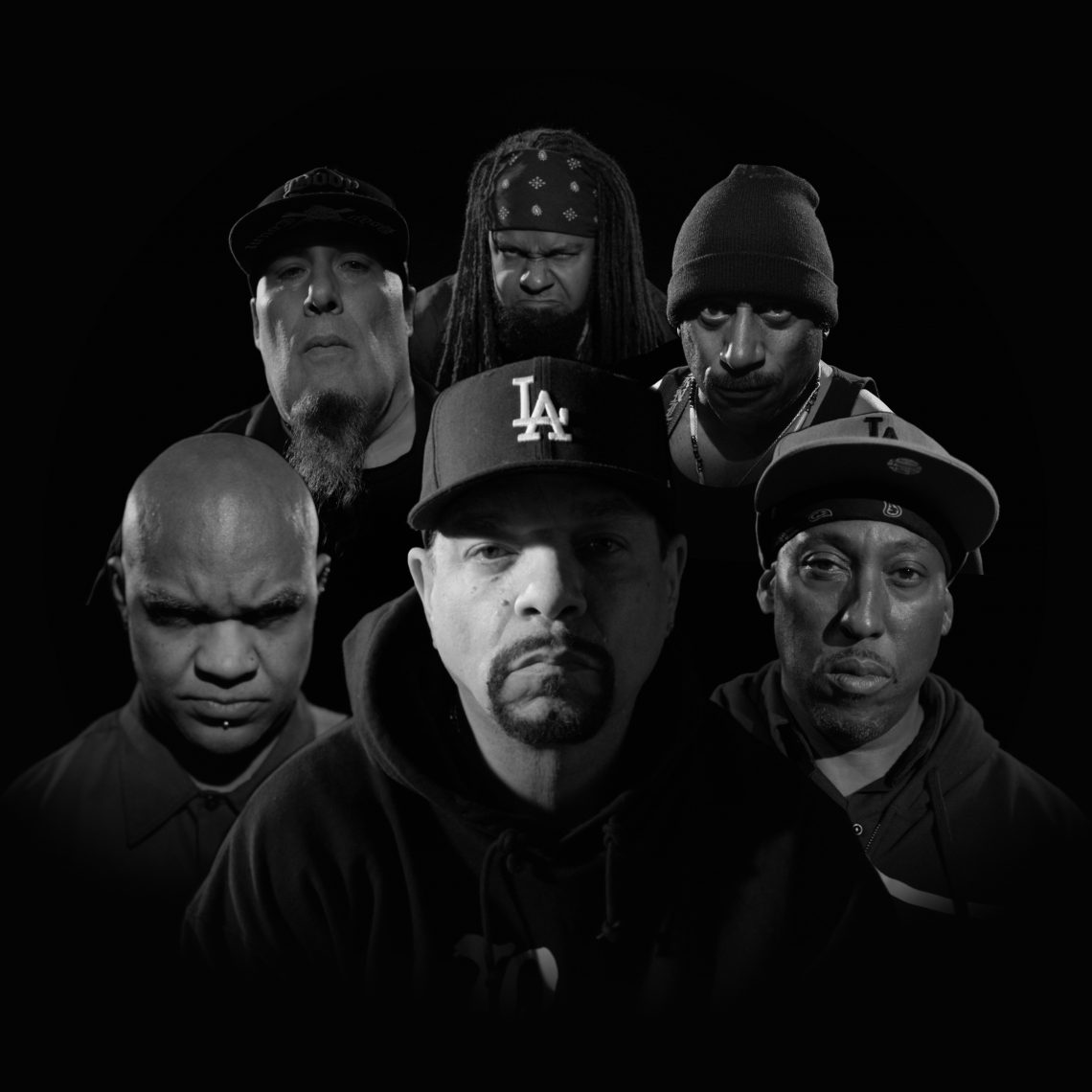 BODY COUNT Nominated For "Best Metal Performance" GRAMMY Award
29th November 2017
Los Angeles-based thrash metal outfit
BODY COUNT
are excited to announce their first-ever Grammy nomination for Best Metal Performance with their controversial yet inspirational single, "Black Hoodie", taken from their sixth full-length album, "Bloodlust", out now via
CENTURY MEDIA RECORDS
. The 60th Grammy Awards show will air live from New York City's Madison Square Garden on January 28, 2018.
"Got on a black hoodie, it's pulled on my head,
I didn't have a gun, so why am I dead?
You didn't have to shoot me, and that's a known fact
And now I'm laying face down with bullets in my back"
Having been no strangers to tackling controversial current issues, as proven by the mass cultural movement erupted from their infamous 1992 single, "Cop Killer", BODY COUNT continue to give a voice to the narrative surrounding police shootings as the single's lyrics and music video echoes the tragic reality of too many inner city youth.
"This is how it happened
Out late night, just chilling with my clique
No one had a gun, everyone's legit
One of my boyz is drunk, I'm talking tore back
He can barely talk off the cognac
Then the cops roll up; I don't know why he ran?
Maybe traffic warrants I still don't understand
That motherf**ker's crazy, the homies laugh
He mighta got a block and then we heard shots!"
With a stirring music video directed by Treach from Naughty By Nature,  Ice-T's chilling narrative on "Black Hoodie" is further solidified with a refrain from the KRS-One 1993 hit, "Sound of Da Police", taken from KRS-One's debut solo LP, "Return of the Boom Bap". Ice-T states: "This type of thing happens everyday and nobody marches or it never makes the news. The (music) video speaks for itself."
"The f**ken cops shot'em, yo my n***a's dead
They hit twice in da back, once in the head and leg
We all went crazy on that pig sh*t,
They aimed at us, they meant business
They didn't have to shoot him,
He didn't have a gun
What they're gonna say is "why the f**k he run?!"
We can't be seeing' this, I'm like what the f**k
My man is laying dead, they're still coffin him up!"
Ice-T and BODY COUNT have perfected their mix of thrash, punk and bottom heavy doom since their start in 1992. They embody the monumental Southern California tradition of street born punk bands like Suicidal Tendencies combined with the aggressive aural napalm of Slayer. This is abrasive, in-your-face heavy metal at its very finest. 
Get a copy of "Bloodlust" on CD, LP or via digital and streaming services at: http://smarturl.it/BodyCountBLOODLUST​
BODY COUNT line-up
Ice-T – vocals
Ernie C – guitars
Juan Garcia – guitars
Vincent Price – bass
Ill Will – drums
BODY COUNT discography
Body Count (1992)
Born Dead (1994)
Violent Demise: The Last Days (1997)
Murder 4 Hire (2006)
Manslaughter (2014)
​
BODY COUNT online 
https://www.facebook.com/bodycountofficial
https://twitter.com/bodycountband 
https://www.instagram.com/bodycountofficial/ 
http://bodycountband.com/
---