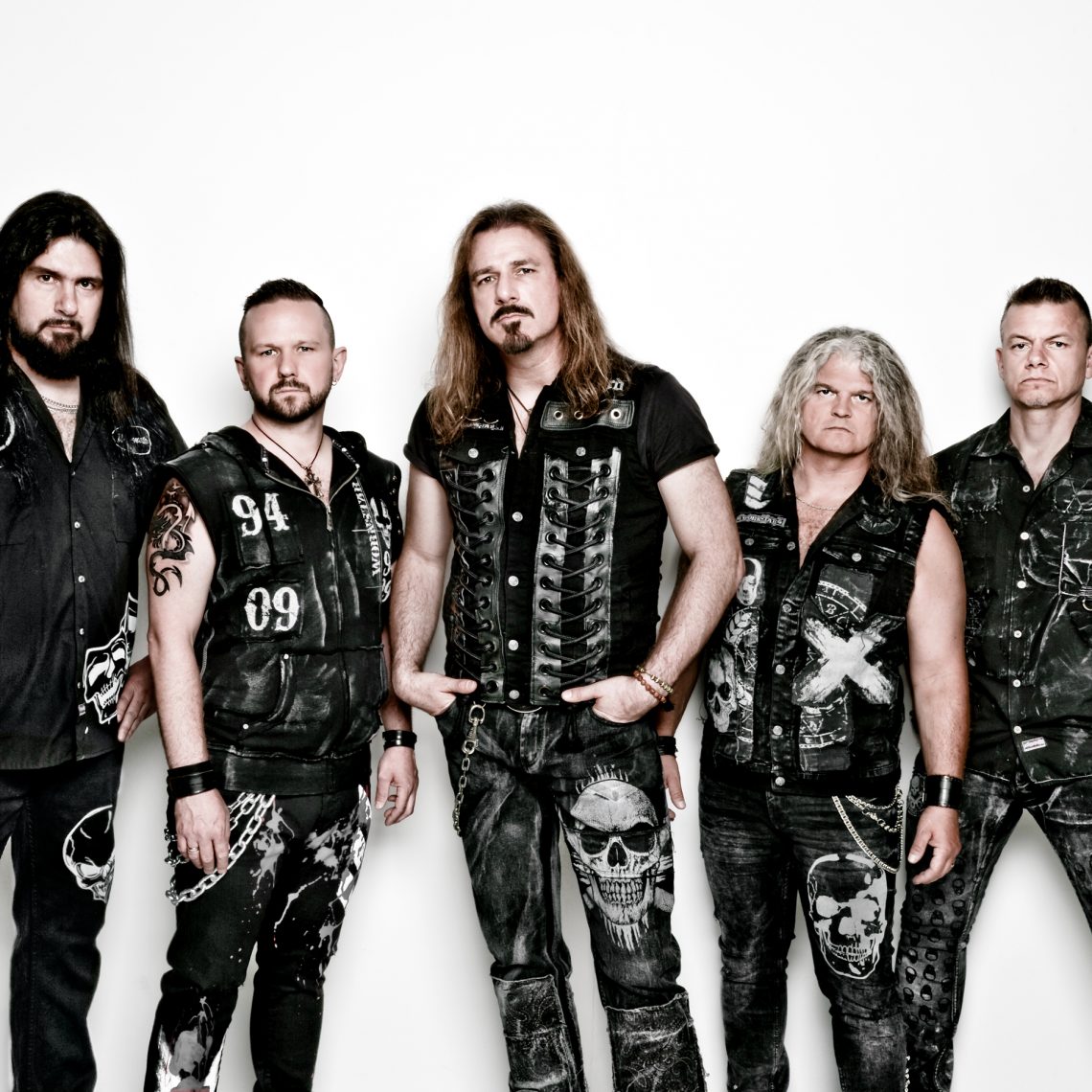 BRAINSTORM – Midnight Storm (review based on the CD Version)
28th September 2018
0
By
Tabitha Prisinzano
If I'm being honest, despite my tough, extreme metal exterior and penchant for black and death metal, I've always had a soft spot for good power metal. Nothing beats a good falsetto or arpeggio, and if Manowar does get you pumping your fist, then you're just hopeless. So when I discovered German power metal quintet, Brainstorm was releasing their 12th full length release, "Midnight Ghost" I jumped on the opportunity to give it a listen.
Brainstorm has coasted safely under the radar among other, more visible power metal bands; such as Blind Guardian or Hammerfall, but have a pretty impressive body of material under their belt in their 30 year career. Vocalist, Andy B. Franck described "Midnight Ghost" as "the album they've always wanted to create for their fans – and for themselves. While "Midnight Ghost" is a great effort, that showcases the band's ability to remain fresh despite a lengthy career; I'm not sure this album stood out in the way Brainstorm intended it to.
First, the good. "Midnight Ghost" is packed with catchy, palatable choruses and riffs, and clean production. One can't help but sing along with choruses like,
"Crossing my life. Ravenous Minds! Falling til I disappear! Crossing my life. Ravenous Minds! There is no way outta heeeerree!!"
"Midnight Ghost" is packed to the brim with catchy licks like that. The guitar work on tracks like, "The Pyre" were also pretty impressive – laden with the kind over the top clean picking that power metal aficionados have come to expect from a good release. And tracks such as, "Jeanne Boulette" really amped up the band's classical aesthetic; giving Brainstorm a more epic air.
That said, I think that, despite "Midnight Ghost" being a perfectly acceptable power metal album, it left a lot to be desired. What I mean by that, is Brainstorm, for me at least, failed to stand out among the hordes of other power metal bands and drifted into mediocrity a bit.
Andy Franck's vocals lacked a bit of range for me. I think most power metal fans seek out a strategically placed falsetto here and there and the vocals on this release were painfully monotone. Song structure on this release was bit predictable and hollow; devoid of experimentation and lacking a bit in epic appeal.
Usually when I listen to power metal, I'm looking for power. "Midnight Ghost's" performance there was sub par at best. That said, Brainstorm's latest effort is a perfectly acceptable power metal album, complete with catchy licks and technical solos. Die-hards will probably dig this.
Score 6/10
Track List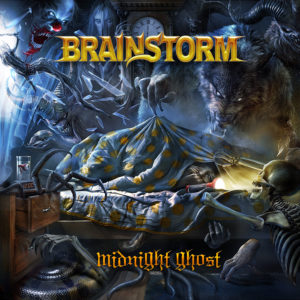 CD:
01. Devil's Eye
02. Revealing The Darkness
03. Ravenous Minds
04. The Pyre
05. Jeanne Boulet (1764)
06. Divine Inner Ghost
07. When Pain Becomes Real
08. The Four Blessings
09. Haunting Voices
10. The Path
Digibook bonus DVD: "Scary Creatures Over Europe 2016" at LKA Stuttgart:
01. The World To See
02. Firesoul
03. Fire Walk With Me
04. Highs Without Lows
05. We Are
06. Worlds Are Coming Through
07. Shiva's Tears
08. End In Sorrow
09. How Much Can You Take
10. Falling Spiral Down
11. All Those Words
12. Shiver
Release Date
28th September 2018
Label
AFM
For all things Brainstorm, click any of the links below 
How useful was this post?
Click on a thumb to rate it!
Average rating 0 / 5. Vote count: 0
No votes so far! Be the first to rate this post.
Related
About the author
Tabitha is elitist metal head who loves cats, fried chicken, horror movies so twisted they make you question her mental stability, reading books from obscure authors and head banging. Favorite bands include: Kroda, MGLA, Destruction, Kreator, Dismember, Shining, Thy Light, and the first five Slayer albums