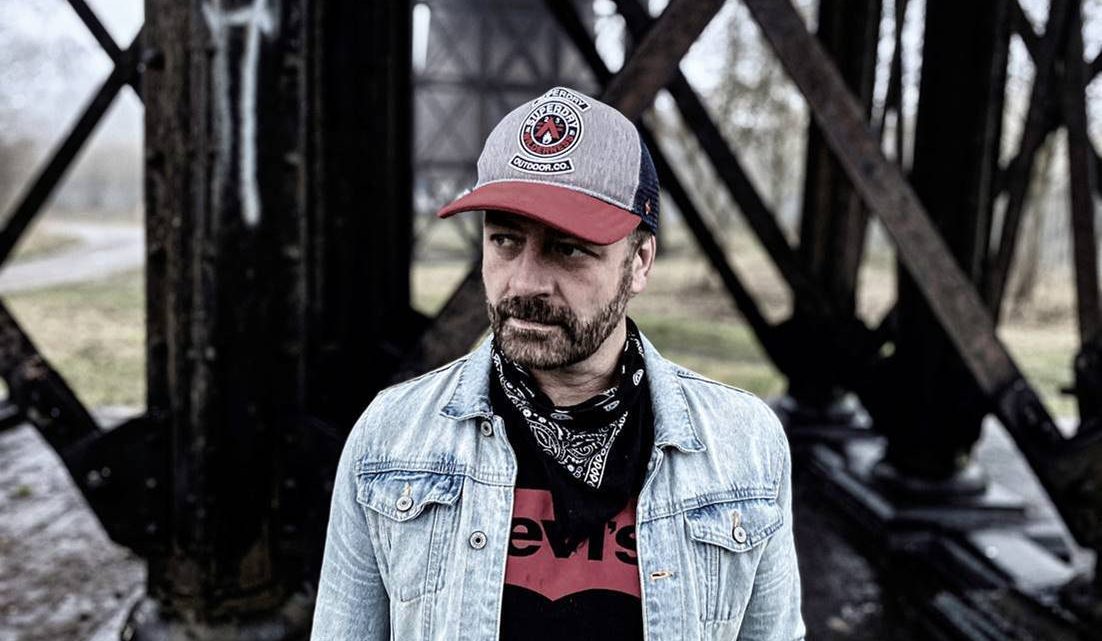 'Break The Spell' J.R. Harbidge Releases His New Single and Video
19th February 2021
If you're hankering for some fresh Americana talent, with depth and edge, look to the work of UK-homegrown multi-instrumentalist  J.R. HARBIDGE. His brand-new album 'Long Black River' is due to drop on 30th April, 2021 whilst the second single to drop from the album — 'Break The Spell' —  is now being released today – 19th Feb, 2021, with JRH premiering its accompanying video.

"When I was growing up," reflects Harbidge, "There was a saying: 'Don't believe everything you read in the newspapers'.  It was a given, even then, that some headlines that got passed off as 'news' and 'fact' had to be taken with a large pinch of salt. 
"It feels like a spell has been cast over the public by the media, corporations and governments: an almost unbreakable mesmeric enchantment that is luring the population down a rabbit hole that leads straight into the shadow puppet show of Plato's Cave.
'Break The Spell' has its roots in this line of thought about the media and the beguiling illusions that the powers that be cast over the world.
"The song is about how we may have lost sight of how we should be living, with love at the centre of our being rather than self; also, how we have a long way to go to be anywhere near such a standard and beacon.
"I wrote this song some years ago.  The message seems to hold more water with every year that passes."
You'll find some tasty guitarwork and a great hook in 'Break The Spell', also glimpses of J.R. Harbidge's multi-instrumental skills and range. The video opts for a retro look, giving both black and white and VHS vibes to the visuals.
'Break the Spell' follows in the wake of 'Long Black River's' debut single, 'Wrong Side of the Fight', which made Rushonrock's Red Hot Track of the Week.
"Looking for a truly beautiful song to brighten up your Blue Monday?" was Rushonrock's verdict, "This might be the 'Wrong Side of The Fight', but it's the right side of classic country and heartfelt Americana… a stunning single looks set to announce J.R. Harbidge to a whole new army of fans in 2021… Leaning on a luscious melody and Harbidge's reassuringly authentic vocal, it's a song sure to resonate with anyone clinging to a losing argument… Wrong Side Of The Fight sees one of the UK's best kept secrets punching well above his weight."
Or as Lyric magazine's 30-second review put it: "Think Simon & Garfunkel jamming with the Gin Blossoms with Folk/Rock supergroup The Thorns. Gorgeous melodies, ephemeral vocals, cracking piano. Alt-Americana. This is one for you."
Check out 'Break The Spell'. You may break free from the illusion; you may also find yourself bewitched by JR Harbidge's captivating second single. Meanwhile, watch out for the release of 'Long Black River' on 30th April, 2021
Long Black River is available on CD and Vinyl and can be pre-ordered direct from here https://www.jrharbidge.com/home
The single is now available on all digital platforms Download/Stream smart link https://jrharbidge.com/links-to-music
Website: https://www.jrharbidge.com/home
Twitter: https://twitter.com/j_r_harbidge
Facebook: 
https://www.facebook.com/jrharbidge
Instragram: https://www.instagram.com/j_r_harbidge/
YOUTUBE: https://youtu.be/Dr7342PVhY4