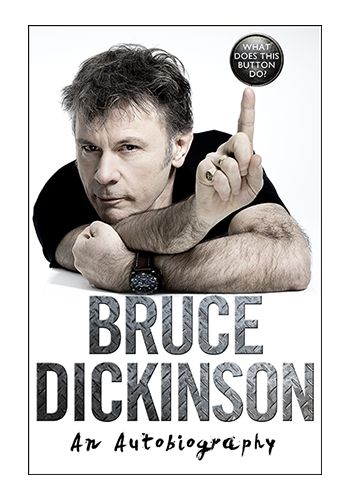 Bruce Dickinson Book Tour
1st September 2017
What Does This Button Do? – A Conversation with Bruce Dickinson
Hear Bruce read from his forthcoming autobiography, talk about the experience of writing it (and no doubt many other things) and answer questions from the audience.
17th October – Troxy, London (7:30pm)
20th October – Assembly Rooms, Edinburgh (7pm)
22nd October – The Lowry, Manchester (2pm)
Tickets cost £30 – includes a pre-signed hardback copy of What Does This Button Do? and a Trooper beer (or a soft drink).
Tickets go on sale to the public on Friday September 1st at 9am via Ticketmaster.co.uk
Iron Maiden Fan Club members can secure their tickets on Thursday in our presale, details of which have been sent to your private messages, or can be found here (FC login required!).
What Does This Button Do? will be published on October 19th, more details here.