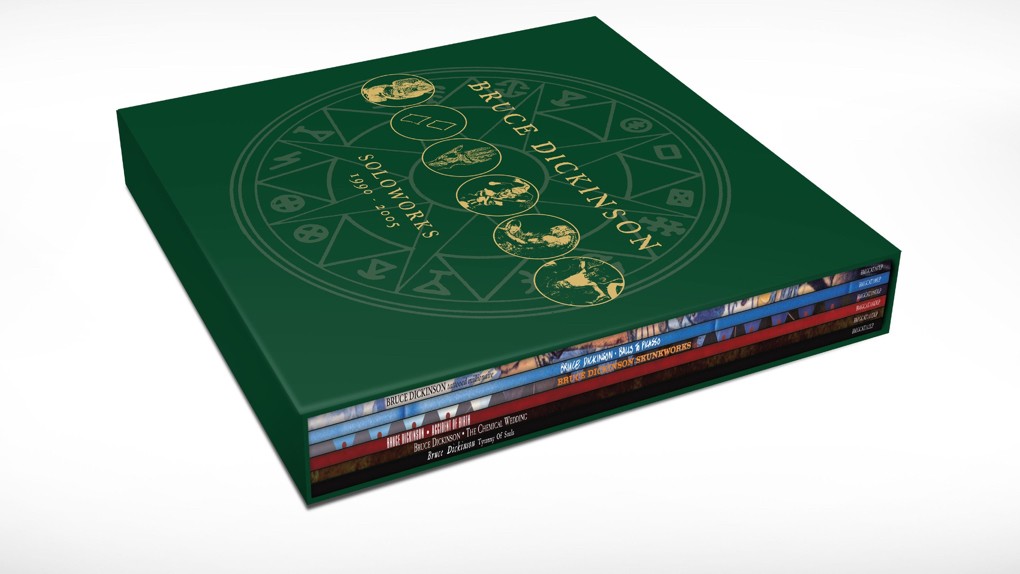 Bruce Dickinson – Soloworks
24th October 2017
The man, the myth, the legend, Bruce Dickinson, hardly needs an introduction. The front-man of one of the most famous and important metal acts in heavy metal history, Iron Maiden, could have sat back and enjoyed his previous success. But for one who needs many creative outlets and has many different interests, Bruce has a number of solo albums that many may not be familiar with.
Sanctuary Records is releasing a limited edition vinyl box set of all six of his solo albums which span from 1990 to 2005. They have been cut from the original masters for reissue on heavyweight, black 180-gram vinyl in artwork sleeves. Fans will be excited, as two of these have never been on vinyl and the others have long been out of print and hard to find.
This review will briefly look at each album and how contemporary metal audiences might react to them. His solo works are very diverse, exploring different genres and range from unlistenable to masterpiece. Despite this, the one thing that stands out after listening to all his solo albums, is that the performances and productions sound amazing. Bruce puts everything he has in his passionate and soaring vocal delivery, using styles I've never heard him use in Iron Maiden. Bruce has nothing to prove after his Maiden success, and he's going to do whatever he wants, wherever his interest and creative output leads him.
Let's get to it and explore his solo discography.
Tattooed Millionaire was released in 1990 and to be perfectly honest this is the only one I personally didn't like. I had a hard time even finishing it for this review. This isn't even close to being a metal record. It's his most pop oriented, radio friendly album, stuck in bad 80's hair-metal and sounds like a generic Bon Jovi album. The first track Son of a Gun and the Mott the Hoople cover song All the Young Dudes were the only enjoyable tracks. On the plus sound, there is general sense of fun and energy to the album. Mileage may vary for fans who like this style but for the average modern metal
fan, this is not going to do much for them and might put them off from exploring the rest of his solo work. Hopefully not. They'd be missing out. Score: 4
I had the most fun with his 1994 album release Balls to Picasso. While still not a metal album, Balls to Picasso explores hard rock and grunge and sounds close to Guns N' Roses and Alice in Chains. I found myself grooving to many of the excellent riffs supplied by guitarist Roy Z and his band Tribe of Gypsies. I will be returning to this album and especially the catchy song Laughing in the Hiding Bush. While not bringing anything new to the table, Balls to Picasso is just plain fun. Score: 7
Skunkworks (1996) is his most experimental work and, I found, the hardest to review.
It's a very 90's alternative rock sounding album similar to what bands such as Soundgarden and Stone Temple Pilots were putting out. None of the guitar work is memorable and I found myself getting bored as the songs sound similar. But at the same time, something about this album is interesting and I am wondering if additional listens would reveal more. The songwriting is top-notch and all the members play exceptionally well. Score: 6
Ok. So this is when it gets good. Former Iron Maiden member Adrian Smith and recent collaborator Roy Z join Bruce for his first metal solo album Accident of Birth (1997) and it is an essential album for all metal enthusiasts. While not sounding like Iron Maiden, this album will appeal to his Maiden fans. Every song is great. The album is dynamic and ranges from aggressive sounding songs to emotional ballads. The beefy heavy sound of the guitar is astounding. For people who dismissed Bruce's solo work after hearing his first three outputs, they are missing out on an incredible album. Darkside of Aquarius is one of my favorite songs on the album. It starts off atmospheric until a tasty groove-based riff erupts and Bruce does some of his best vocal delivery. A must listen.
Score:9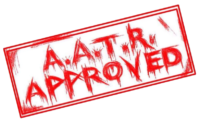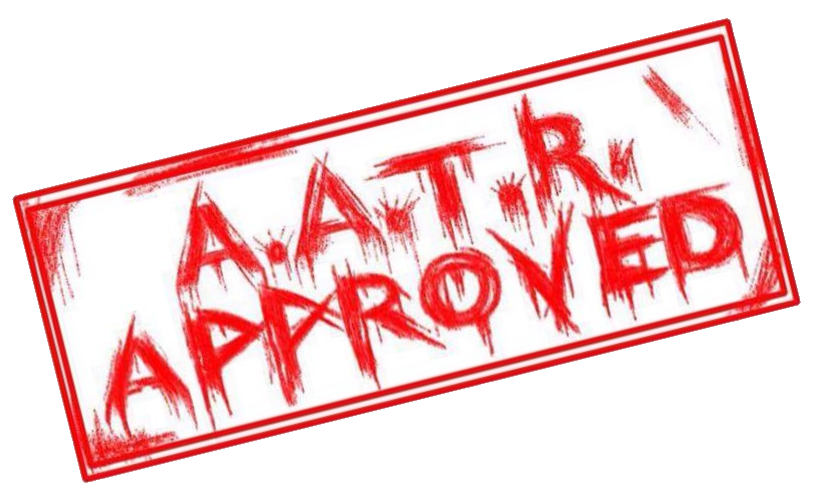 Once again, Bruce Dickinson pours his soul into his 1998 album The Chemical Wedding. Like his previous album, this is a heavy metal opus but with a more progressive side and it is, simply put, a masterpiece. Gaining inspiration from the works of William Blake, the album is dark and atmospheric and the lyrics are mystical. It takes us to another world of ancient alchemy and poetry. The epic Book of Thel is the highlight and probably sounds the most Maiden like. I highly recommend this album. Score: 10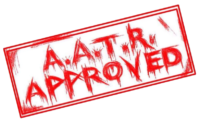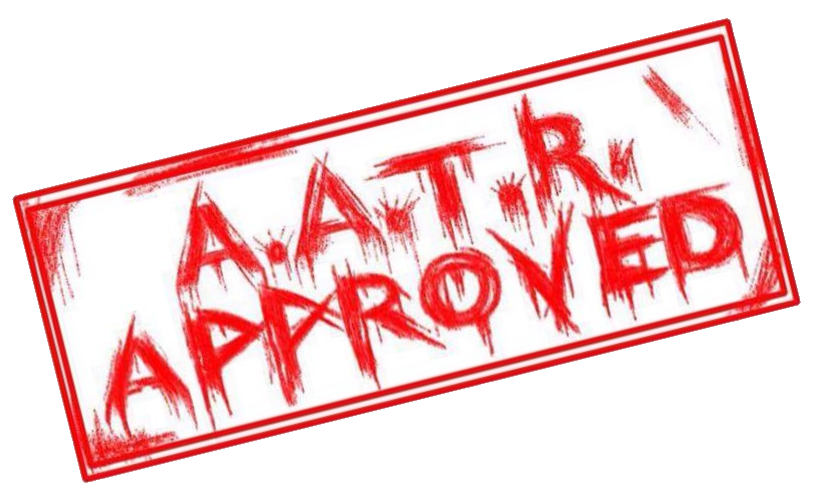 Tyranny of Souls (2005) is his latest solo work and continues the heavy metal trend. The album starts out strong with an excellent intro Mars Within which segues perfectly into the killer song Abduction. Unfortunately, I found the second half to be weaker. I'd definitely recommend to fans of his previous two albums, it's just not essential. Score:7
As a whole, I'd have a hard time recommending this box set. There are only 2 essential albums, 2 good albums, and 2 albums that might be very hard to get into to. I'd suggest listening first to see if you need all of these albums in your vinyl collection. All of them can also be bought separately. There are no bonus tracks like what you would get if you picked up the deluxe cd releases of these albums. But all metal fans need to check out Accidents of Birth and The Chemical Wedding in whatever format chosen at some point as they are essential listens. All in all, we commend you, Bruce, for kicking ass and doing you.
Overall score 7/10
Record Label: Sanctuary Records
Release Date: October 27th, 2017