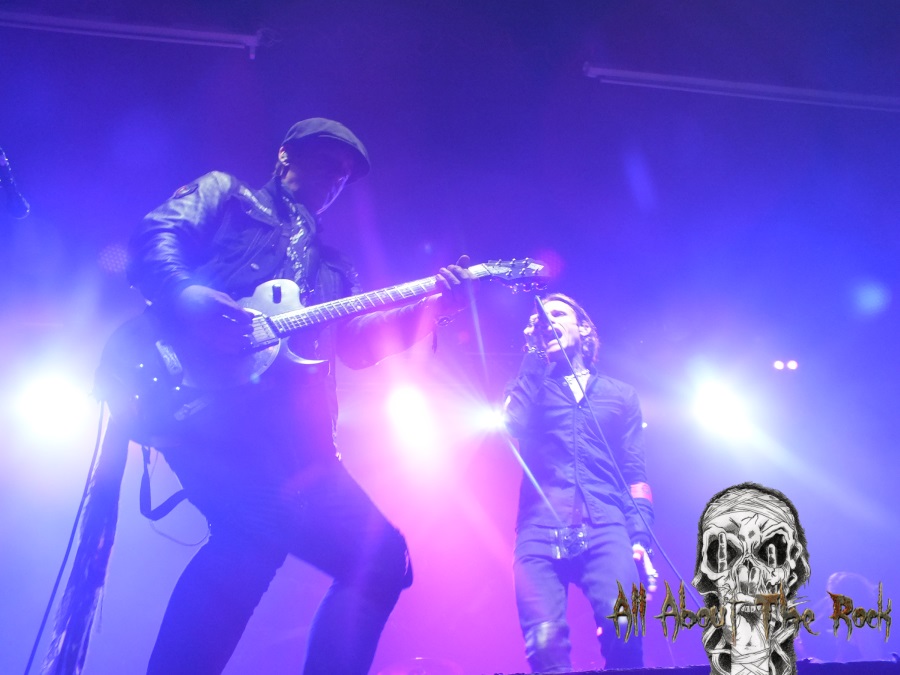 Buckcherry – Concert review, Manchester Ritz 25.10.2013
15th December 2013
Hours earlier I'd interviewed Buckcherry Frontman  Josh Todd, a quiet spoken reserved man who considered his answers never really giving a lot away. I saw him in the wings shadow boxing before he donned the stage, and when he did …… a completely different persona appeared. A raging twisting syphon of power was screaming into the Mic and to the crowd, Josh Todd is a demon.
The latest album "Confessions" was in high focus during the set and it's an introversial set of emotion and delivery  that Josh delivers so well. Buckcherry has a raw dirty feel to their sound that live  it empowers their material. Delivering fan favourites "Sorry" and "All Night long" are crowd pleasers before they move onto  the range of songs showcasing material across their backlog.
"Crazy Bitch" has the crowd going Crazy and the band encore and end the show with "Wrath" a stand out song from the latest album.
Buckcherry are sleazy, dirty, angry and raw, and damn they do it so well…..
7/10
Setlist:
Setlist:
Lit Up
Rescue Me
All Night Long
Broken Glass
Everything
Sorry
Porno Star
Tired of you
Gluttony
Nothing Left But The Tears
The Truth
Crazy Bitch
ENCORE
Greed
Wrath