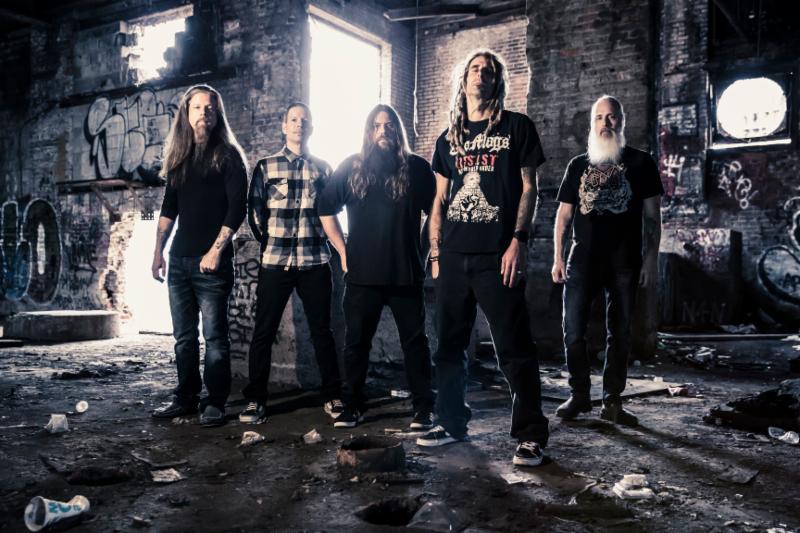 Burn The Priest (Lamb Of God)– Legion: XX
14th May 2018
In 2005 I stumbled into a tent at Donington Park to check out some band that I thought sounded cool. I'd not really listened to them before and sometimes you have to take a punt on these things. I walked out of that tent scared and battered and a changed man. Lamb Of God had shown me what a real American metal show was all about and I've been a huge fan ever since. Does this view tint my perspective on this review of Burn The Priests new album? Not really.
Burn The Priest were formed in '94 and ran till '99 when they changed their name to Lamb Of God after a line up change and not wanting to be associated with satanic worshipping. The band released a handful of EPs and a self titled album before becoming something else. The self titled album gained the band a underground following and loyal fan base that has followed them ever since. And when it was hinted at that Burn The Priest were to release a new album the internet was on fire with what might come!
When it was confirmed that the album was to be a covers album with Burn The Priest taking on classic punk and hardcore songs, a few people were a little apprehensive and wondered if this was a good move for the band, but on listening to it, I personally think it has been done spectacularly! Each track has the precision and professionalism that you associate with LOG but still maintains the fundamentals of the originals.
Take 'One Voice', originally by Agnostic Front. The song is as the original but with more va-va-voom and the unmistakable vocal abilities of Mr Blythe the same goes for Dine Alone, We Gotta Know, Honey Bucket etc. The band have kept them as they should they feel tighter, brighter! I guess modern day recording studios and techniques has something to do with it, as well as the band themselves. It's produced amazingly well, everything is pretty much bang on in the mix. Enough bass comes through to let you know Campbell is holding his own, Morton and Alders tone is godly and the drums sound huge. Would you expect anything less?
I can see why they have released this as Burn The Priest rather than Lamb Of God. These are songs that inspired the musicians back when they were still roaming the streets as BTP so I guess it is a nod to these bands for making LOG what they are today and what better way to do it as the band they first started out as?
If your a fan of Cro Mags, Agnostic Front, Big Black and other hardcore punk legends then it doesn't matter if its Lamb Of God or Burn The Priest on the front of this album, your going to love it!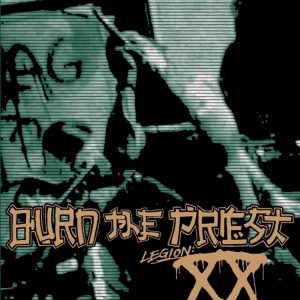 Track List

1. Inherit The Earth (originally performed by The Accused)
2. Honey Bucket (originally performed by Melvins)
3. Kerosene (originally performed by Big Black)
4. Kill Yourself (originally performed by S.O.D.)
5. I Against I (originally performed by Bad Brains)
6. Axis Rot (originally performed by Sliang Laos)
7. Jesus Built My Hotrod (originally performed by Ministry)
8. One Voice (originally performed by Agnostic Front)
9. Dine Alone (originally performed by Quicksand)
10. We Gotta Know (originally performed by Cro-Mags)
Release Date:
18th May 2018
Label
Nuclear Blast
For all things Burn The Priest/Lamb Of God click HERE and to purchase the album, click HERE