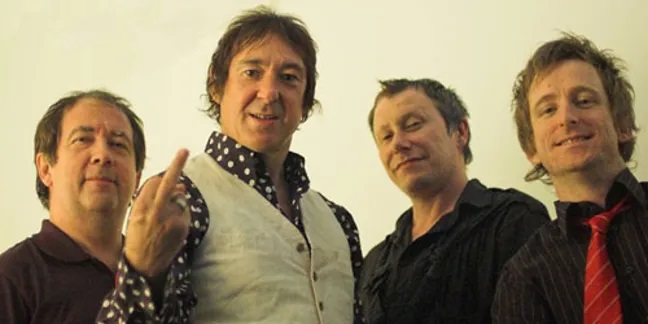 Buzzcocks: Late For The Train – Live & In Session 1989-2016, 6CD Box Set
26th December 2020
Late For The Train is a very apt tile for this collection of live recordings from the Buzzcocks. Having seen the band on numerous occasions I have often been 'late for the train' and actually missed the bloody thing.
This 6 CD collection is mahoosive. 137 tracks in total. 32 recorded for the BBC and a further 83 that have never been issued. 
What drew my attention to the box is the recording from 1996 in Finsbury Park supporting The Sex Pistols (still the best gig I have ever been at). In 1976, Buzzcocks brought the Sex Pistols to Manchester to support them. 20 years later, the Pistols returned the favor and had them support. 
The tracks recorded for the BBC span the years 1993 right through to 2016, and fantastic. Not just because they're previously unreleased, but also shows how relevant they still were after 4 decades. 
The 2 official bootlegs are from 1989 and 1993 and are exactly what they say on the tin and sound the same way. A lovely inclusion.
All in all this a great set of live recording from an amazing band. It's just a shame that Pete Shelly passed away in 2018 as I think that not only would he have liked this collection but stunned at the sheer quality of it.
A fitting tribute. 

Score 9/10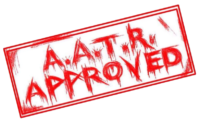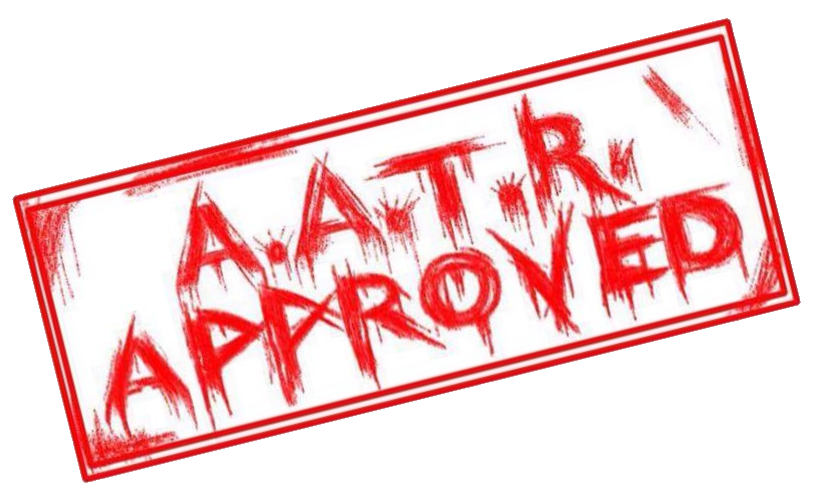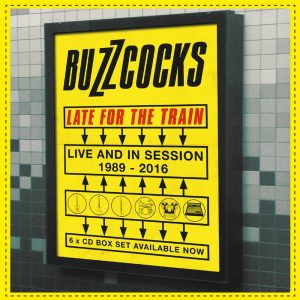 Track List:
DISC ONE:
LIVE IN BIRMINGHAM, 1989
1. I DON'T KNOW WHAT TO DO WITH MY LIFE
2. I DON'T MIND
3. LOVE YOU MORE
4. PROMISES
5. WHY SHE'S A GIRL FROM THE CHAINSTORE
6. AUTONOMY
7. NOISE ANNOYS
8. YOU SAY YOU DON'T LOVE ME
9. E.S.P.
10. EVERYBODY'S HAPPY NOWADAYS
11. HARMONY IN MY HEAD
12. WHAT DO YOU KNOW?
13. WHAT DO I GET?
14. FAST CARS
15. EVER FALLEN IN LOVE (WITH SOMEONE YOU SHOULDN'T'VE)
16. I BELIEVE
17. ORGASM ADDICT
18. OH SHIT!
19. BOREDOM
DISC TWO:
LIVE IN WORCESTER, 1993
1. TTT
2. INNOCENT
3. LAST TO KNOW
4. WHEN LOVE TURNS AROUND YOU
5. I DON'T MIND
6. WHO'LL HELP ME TO FORGET
7. AUTONOMY
8. GET ON OUR OWN
9. ENERGY
10. ALIVE TONIGHT
11. I DON'T KNOW WHAT TO DO WITH MY LIFE
12. PALM OF YOUR HAND
13. FICTION ROMANCE
14. DO IT
15. NOTHING LEFT
16. ISOLATION
17. UNTHINKABLE
18. NO REPLY
19. SIXTEEN AGAIN
20. WHY SHE'S A GIRL FROM THE CHAINSTORE
21. HARMONY IN MY HEAD
22. FAST CARS
23. BREAKDOWN
DISC THREE:
LIVE IN PARIS, 1995
1. I DON'T MIND
2. UNTHINKABLE
3. STRANGE THING
4. ENERGY
5. BREAKDOWN
6. INNOCENT
7. WHY SHE'S A GIRL FROM THE CHAINSTORE
8. LAST TO KNOW?
9. RUNNING FREE
10. LIBERTINE ANGEL
11. WHY CAN'T I TOUCH IT
12. NOISE ANNOYS
13. BOREDOM
14. DO IT
15. HARMONY IN MY HEAD
16. I BELIEVE
17. I DON'T KNOW WHAT TO DO WITH MY LIFE
18. LOVE YOU MORE
19. AUTONOMY
20. ORGASM ADDICT
21. PROMISES
22. WHEN LOVE TURNS AROUND YOU
23. EVER FALLEN IN LOVE (WITH SOMEONE YOU SHOULDN'T'VE)?
24. WHAT DO I GET?
25. OH SHIT!
26. FAST CARS
DISC FOUR:
LIVE AT FINSBURY PARK, 1996
1. YOU SAY YOU DON'T LOVE ME
2. WHAT AM I SUPPOSED TO DO NOW?
3. HOLD ME CLOSE
4. PLAYING FOR TIME
5. LOVE YOU MORE
6. HARMONY IN MY HEAD
7. WHAT DO I GET?
8. BACK WITH YOU
9. BOREDOM
LIVE AT MAIDA VALE, 2003 (BBC)
10. DRIVING YOU INSANE
11. KEEP ON
12. CERTAIN MOVE (TAKE 1)
13. CERTAIN MOVE (TAKE 2)
14. LESTER SANDS
15. JERK (TAKE 1)
16. JERK (TAKE 2)
17. BREAKDOWN (TAKE 1)
18. BREAKDOWN (TAKE 2)
19. ORGASM ADDICT
20. HARMONY IN MY HEAD
DISC FIVE:
LIVE IN LONDON, 2006
1. YOU TEAR ME UP
2. FRIENDS
3. OPERATOR'S MANUAL
4. ISOLATION
5. RUNNING FREE
6. RECONCILIATION
7. WHATEVER HAPPENED TO?
8. I DON'T MIND
9. YOU SAY YOU DON'T LOVE ME
10. MOVING AWAY FROM THE PULSE BEAT
11. STRANGE THING
12. LOVE YOU MORE
13. SOUL ON A ROCK
14. WHAT DO I GET?
15. E.S.P.
16. HOLLOW INSIDE
17. WHY SHE'S A GIRL FROM THE CHAINSTORE
18. SPEED OF LIFE
19. 369
20. NO REPLY
21. TOTALLY FROM THE HEART
22. TIMES UP
23. AUTONOMY
24. PROMISES
25. BOREDOM
26. EVER FALLEN IN LOVE (WITH SOMEONE YOU SHOULDN'T'VE)?
27. HARMONY IN MY HEAD
28. ORGASM ADDICT
DISC SIX:
BUZZCOCKS AT THE BBC, 1993-2016
1. DO IT (NATIONAL MUSIC DAY 1993)
2. ISOLATION (NATIONAL MUSIC DAY 1993)
3. PALM OF YOUR HAND (JAKKI BRAMBLES SESSION 1993)
4. EVER FALLEN IN LOVE (JAKKI BRAMBLES SESSION 1993)
5. DO IT (JAKKI BRAMBLES SESSION 1993)
6. ISOLATION (JAKKI BRAMBLES SESSION 1993)
7. UNTHINKABLE (JAKKI BRAMBLES SESSION 1993)
8. ENERGY (MARK RADCLIFFE SESSION 1994)
9. LIBERTINE ANGEL (MARK RADCLIFFE SESSION 1994)
10. ROLL IT OVER (MARK RADCLIFFE SESSION 1994)
11. LAST TO KNOW (MARK RADCLIFFE SESSION 1994)
12. FLATPACK PHILOSOPHY (MARK RADCLIFFE SESSION 2006)
13. SOUL SURVIVOR (MARK RADCLIFFE SESSION 2006)
14. LOVE YOU MORE (MARK RADCLIFFE SESSION 2006)
15. PROMISES (MARK RILEY SESSION 2015)
16. IT'S NOT YOU (MARC RILEY SESSION 2015)
17. THE WAY (MARC RILEY SESSION 2015)
18. IN THE BACK (MARC RILEY SESSION 2015)
19. EVER FALLEN IN LOVE (6MUSIC FESTIVAL 2016)
20. PEOPLE ARE STRANGE MACHINES (6MUSIC FESTIVAL 2016)
21. BOREDOM (6MUSIC FESTIVAL 2016)
Label – Cherry Red
Release – 22nd January 2021
For all things Buzzcocks, click HERE and to purchase this box, click HERE