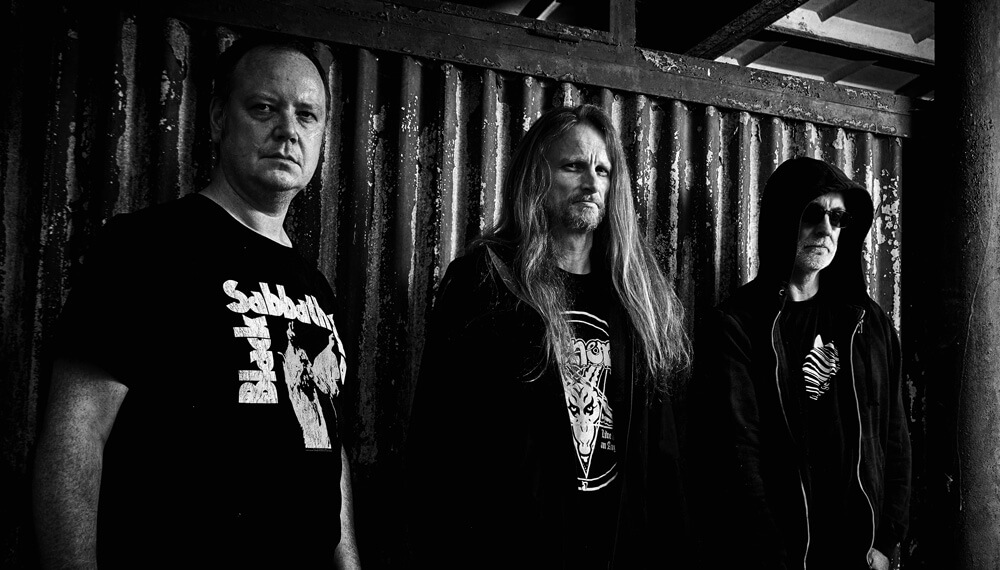 CANCER THE DEATH METAL LEGENDS SIGN TO PEACEVILLE
25th July 2018
0
By
John Deaux
Peaceville, the label known for its enviable death metal heritage, from the early days of Paradise Lost and Autopsy, to At The Gates & Vital Remains, through to Opeth, Bloodbath and Akercocke; is proud to announce the signing of the UK legends of death metal, Cancer, for their new album, set for release late 2018.
"We are delighted to have signed a recording deal with such an esteemed label as Peaceville. We have full confidence that they understand this metal and Cancer as a band. Together we want to deliver an album that celebrates our 30-year existence and the old school death metal sound that we played a part in creating back in 1988 when the band was conceived. So rejoice and hoist the bunting fashioned from flaps of skin, and fill your balloons with the last gasp of a dying man! We are back from the dead. CFC"
One of the UK's premiere death metal purveyors of the late 80s and early 90s, including a major label spell on East West/Warner with 1995's Black Faith, Cancer now mark 30 years since their formation by announcing their much-anticipated sixth full length album, reuniting all three original core members – John Walker on guitar/vocals, Ian Buchanan on bass and Carl Stokes on drums – for the first time since 1995.
With fan-demand & interest in the rejuvenated band ever increasing, Cancer has been busy playing festivals over the last three years in support of re-releases of the first three albums, delivering their own punishing brand of death metal to fans old and new. This was the much-needed catalyst that spurred the band on to return to their classic inspirational sound when writing new material.
The new album is tentatively titled, Shadow Gripped and will feature twelve songs of brutal old school death metal. Shadow Gripped was recorded at Foel studios in Wales with Simon Efemy (Paradise Lost, Napalm Death, Amorphis) handling production and mixing duties alongside the band, with further recording taking place in Spain. The band checked in from the studio saying "The recording has gone really well. We have captured the raw essence of what the band actually sounds like. Death metal that will bite your balls off, spit them out, and leave you shouting for more!!!!"
Expect the album to deliver a crushing slab of death metal in the classic Cancer style.
How useful was this post?
Click on a thumb to rate it!
Average rating 0 / 5. Vote count: 0
No votes so far! Be the first to rate this post.
Related
About the author
Some say Yank My Doodle, It's A Dandy! is a biographical movie based on John. Some have even said that his favorite artist is Chesney Hawke! All we really know is he sleeps inside out and his hair tastes like candy floss.